Stoke Newington attack: Man has corrosive substance thrown over his face after being stabbed in London
Victim also suffered knife wounds to his hands 
Thursday 27 December 2018 11:44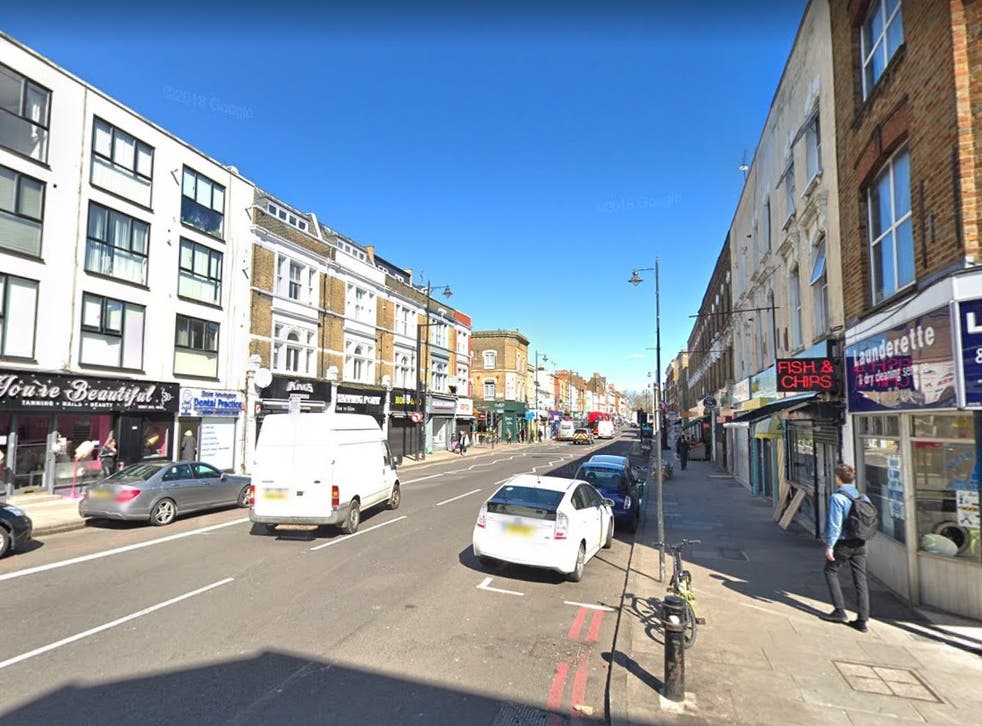 A man had a "corrosive substance" thrown over his face after being stabbed in the early hours of the morning in north London.
The 21-year-old was attacked with a knife leaving him with cuts on his hands before a corrosive substance was thrown at him.
Officers were called to the scene on Stoke Newington High Street, in the early hours of 27 December.
"Officers attended and found a 21-year-old man who had been assaulted, with a corrosive substance thrown over his face," a Scotland Yard spokesperson said. "He also sustained cuts to his hand believed to have been caused by a knife. The London Fire Brigade were also in attendance."
The man was taken to hospital and his injuries are not being treated as life threatening or life-changing.
No arrests had been made at the time of publication and enquiries continue.
Last year it was found that the UK has one of the highest number of recorded acid attacks per person of any country in the world, a figure which is expected to rise further.
Senior officers believe the horrific crimes are not always being reported, meaning the unprecedented number of known assaults using corrosive substances may be a fraction of the true total.
Register for free to continue reading
Registration is a free and easy way to support our truly independent journalism
By registering, you will also enjoy limited access to Premium articles, exclusive newsletters, commenting, and virtual events with our leading journalists
Already have an account? sign in
Register for free to continue reading
Registration is a free and easy way to support our truly independent journalism
By registering, you will also enjoy limited access to Premium articles, exclusive newsletters, commenting, and virtual events with our leading journalists
Already have an account? sign in