Two men stabbed to death within four hours in London amid alarm over violent crime
Men attacked in broad daylight in Camden and Hounslow, as two teenage boys shot in Newham
Lizzie Dearden
Home Affairs Correspondent
Tuesday 05 September 2017 15:48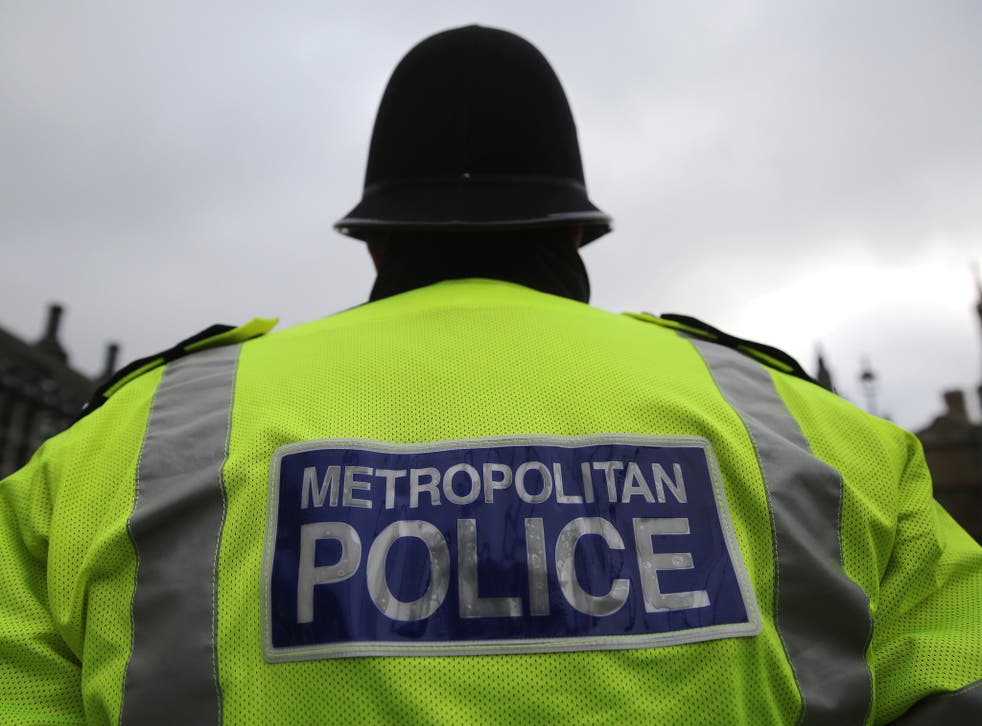 Two men have been stabbed to death in London in the space of four hours, prompting fresh concern about violent crime in the capital.
A 20-year-old man was attacked in broad daylight in Camden at 11.45am on Friday, with passers-by attempting to save his life before he died on the pavement.
Then shortly after 3.30pm, police were called to a fight in Hounslow and found a 29-year-old man with stab wounds, who also succumbed to his injuries at the scene.
The unrelated killings came on a bloody day in the UK capital that also saw two teenage boys shot in Newham, sparking increased police patrols.
The first killing came on Camden's busy Hampstead Road, where witnesses said they saw the victim lying on the pavement with a neck wound as members of the public tried to save his life.
Cristina Serrao, who was passing in her car shortly after the attack, told The Independent she saw a woman was trying to stop the man bleeding from his neck.
"I saw a black male on floor with a woman holding blue roll of tissue to his neck, he was laid on his back quite near the road," she added, saying a white van also pulled up to help.
"There were no crowds or anyone else nearby - I initially thought maybe he had been knocked down by a van until I saw her holding his neck.
"By the time the lights changed, police vans and cars were rushing down Hampstead Road and some went down side roads."
Police have arrested an unnamed 17-year-old boy on suspicion of murder and said enquiries continue "to establish the full circumstances".
Investigators are appealing for a potential witness, who is not being treated as a suspect, to come forward.
The cyclist rode through Harrington Street shortly after the incident and assisted an officer who was arresting a suspect.
Less than four hours later, police were called to reports of a fight between two gangs in Rosebery Road, Hounslow.
"When officers arrived, the groups had dispersed but officers found a 29-year-old man suffering from a stab wound," a spokesperson for the Metropolitan Police said, adding that the London Air Ambulance and paramedics attended.
UK news in pictures

Show all 50
"The victim was treated at the scene by paramedics, however they were unable to save him and he was pronounced dead at the scene 4.18pm."
No arrests have been made over the stabbing and police are appealing for anyone with information to come forward.
In a third incident on Monday, two teenage boys were shot in Newham, leaving one fighting for his life in hospital.
The boys, aged 14 and 17, were shot in Moore Walk at around 3.10pm and are being treated in hospital as police hunt the gunman.
The younger victim's injuries are life-threatening, police said, while the older boy's wounds were described as "life changing".
Chief Superintendent Ade Adelekan, who is in charge of policing Newham borough, said: "We are only too well aware that this incident comes after a number of shootings and firearms discharges that are blighting our communities and seriously injuring our young men."
He said extra officers would be on patrol using stop and search powers, and that proactive work to prevent gun and gang crime would continue.
Hundreds of mopeds block road outside Parliament in protest over acid attacks
It comes amid mounting concern over a knife crime "epidemic" in London, where 11 people were stabbed to death in 16 days earlier this year, as well as a spike in acid attacks and robberies using mopeds.
There have been several murders in recent weeks, including another shooting in Newham and Enfield and deadly stabbings in Islington, Manor Park, Brixton, Eltham, Peckham and Croydon, with the victims as young as 15.
Sadiq Khan, the Mayor of London, met with his London Crime Reduction Board at City Hall on Tuesday.
"Keeping Londoners safe is my top priority as mayor," he said.
But senior police officers have warned of a "perfect storm" of staff cuts and new threats, including terrorism.
Chief Superintendent Gavin Thomas, president of the Police Superintendents' Association of England and Wales, said services across the country are based on fewer people working longer hours.
He urged the policing minister, Nick Hurd, to review funding and resources at the Association's annual conference, adding: "We have a perfect storm developing comprised of fewer resources, reduced public services, new threats and a worrying increase in some types of traditional crime.
"If the model for delivering policing services in the future is fewer people working longer, each doing ever more, then I suggest that model is fundamentally flawed."
Register for free to continue reading
Registration is a free and easy way to support our truly independent journalism
By registering, you will also enjoy limited access to Premium articles, exclusive newsletters, commenting, and virtual events with our leading journalists
Already have an account? sign in