London shootings: 16-year-old boy shot in face in case of 'mistaken identity'
'He had his whole future ahead of him,' says family friend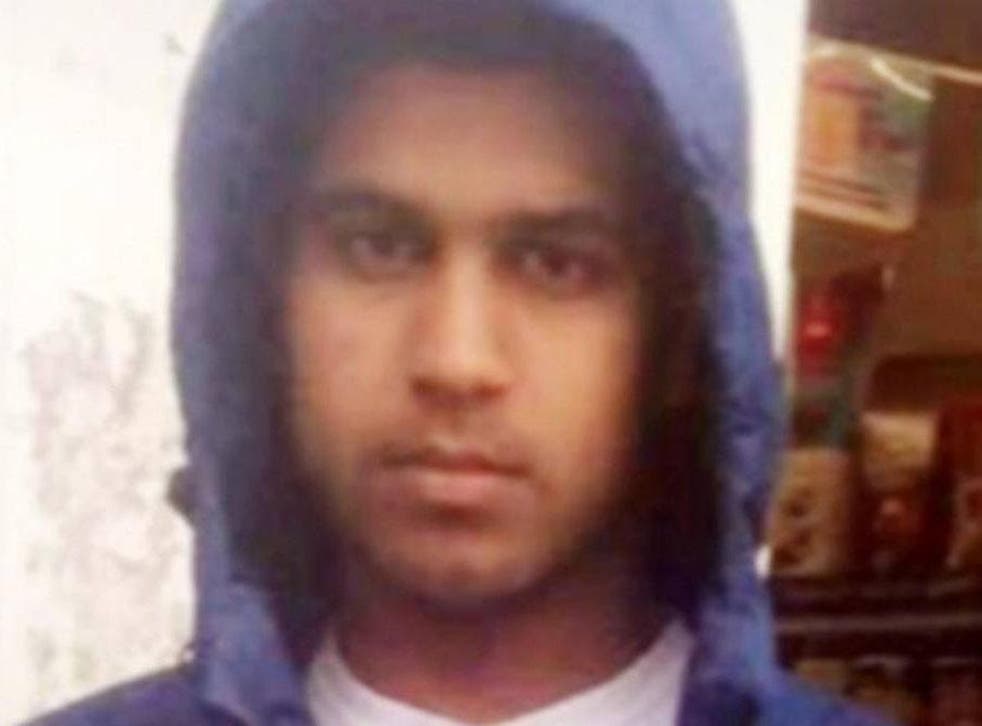 A 16-year-old boy killed in London was a "good lad" who was shot in the face in a case of "mistaken identity", a family friend has said.
Amaan Shakoor became the youngest murder victim in London so far this year after suffering a bullet wound outside Walthamstow Leisure Centre at around 10pm on Monday. He died of his injuries on Tuesday at around 5.45pm with his family at his bedside.
He was fatally injured on the same night as 17-year-old girl Tanesha Melbourne, who was killed three miles away in a drive-by shooting in Tottenham. They were both apparent casualties of gang violence.
Speaking close to the scene of the shooting at Walthamstow Leisure Centre, a man who gave his name only as Osman, 32, said of Amaan: "He was just a good lad. He wasn't involved in gangs or drugs or anything like that.
"It was a case of mistaken identity. He was just in the wrong place at the wrong time.
"There are gang wars going on and this young lad has just unfortunately got caught up in it.
"He was in his last year at school studying for his GCSEs. He had his whole future ahead of him."
Osman described Amaan as a normal teenager who liked football, spending time with friends and eating in restaurants.
Amaan's father, Mohammed Shakoor, told The Evening Standard he was "a wonderful son" and the family was devastated by his death.
Another family member told the daily he was "a lovely boy" who "went out to see friends and never came back".
UK news in pictures

Show all 50
Shirley Chase, 78, who lives a few doors away from the Shakoor family in Walthamstow, described the 16-year-old as "very pleasant".
He said: "I have been to see the family. They are very, very sad.
"He is only 16. He was very polite. I would see him walking up and down the street. I have been seeing him since he was a kid.
"It is just such a waste of life. I have been here since 1969 and the violence has got worse.
"If they cut all the funds, what do you expect? They have cut all of it to all services."
Amaan was the 48th person to be murdered in London this year, fuelling concern about rising violence among adolescents.
Youth workers yesterday warned austerity was contributing to a spate of youth murders on the streets of London, as poverty-stricken households and "decimated" youth services push young people into a cycle of violence.
The practitioners said financial pressures on parents to work long hours and cuts to vital youth support programmes left teenagers in a "vulnerable place" that led some to turn to a life of crime.
Press Association contributed to this report
Register for free to continue reading
Registration is a free and easy way to support our truly independent journalism
By registering, you will also enjoy limited access to Premium articles, exclusive newsletters, commenting, and virtual events with our leading journalists
Already have an account? sign in
Register for free to continue reading
Registration is a free and easy way to support our truly independent journalism
By registering, you will also enjoy limited access to Premium articles, exclusive newsletters, commenting, and virtual events with our leading journalists
Already have an account? sign in