Long Island man 'drowned mother in family pool during row over medication'
Police say Denis Cullen Jnr stole money from his dead mum's purse and travelled to his sister's to confess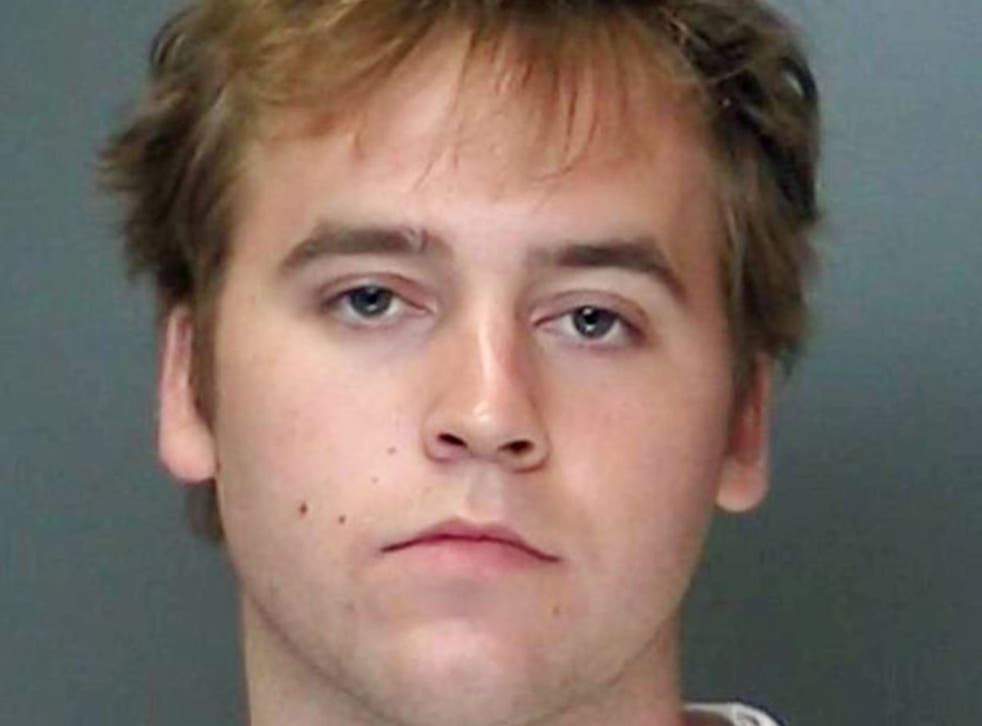 A son has been accused of killing his mother by putting her in a headlock and drowning her in the family pool following an argument about his medication.
Prosecutors say Denis Cullen Jnr held his mother, Elizabeth Cullen, underwater as she struggled with him at their Long Island home.
Details have emerged of the alleged murder after the defendant appeared in court on Friday.
After killing her, the 23-year-old took her body out the pool and laid it down by a shed before placing a rubber dingy on top, prosecutors say.
Officials added he then stole money from the 63-year-old's purse, before travelling to Manhattan and confessing to his sister.
Robert Biancavilla, from the Suffolk County District Attorney's Office, said: "He put her in a headlock, walked from the shallow end of the pool with her in the headlock to the deep end of the pool - all the time while she was struggling."
During a court hearing prosecutors claimed Mr Cullen told police he and his mother were in the pool when they began arguing about him not taking his psychiatric medication.
He is believed to have been diagnosed with paranoid schizophrenia several years ago, and was recently released from hospital.
Mr Biancavilla continued: "He went into the house and took a shower. Went into his mom's wallet, took money out, credit card.
"Took her car to the Cold Spring Harbor train station. Took a train into Manhattan, he met up with his sister. He explained to his sister what happened.
"She notified her father. Then the three of them returned to the Lloyd Harbor residence where he was placed under arrest.
"He said she struggled violently and he was very surprised that a woman of her stature could struggle as much as she did." WABC reported.
Mr Cullen faces a charge of second-degree murder after the incident at their $1.9 million (£1.45 million) Cold Spring Harbor house on Wednesday.
His mother's body was found after police received a call to check on her welfare.
Mr Cullen's lawyer, Steve Fondulis, said: "He hasn't been convicted of anything so he's not sorry at this point. He hasn't said 'I'm sorry."
His bail is currently set at $8 million (£6.1 million).
Register for free to continue reading
Registration is a free and easy way to support our truly independent journalism
By registering, you will also enjoy limited access to Premium articles, exclusive newsletters, commenting, and virtual events with our leading journalists
Already have an account? sign in
Register for free to continue reading
Registration is a free and easy way to support our truly independent journalism
By registering, you will also enjoy limited access to Premium articles, exclusive newsletters, commenting, and virtual events with our leading journalists
Already have an account? sign in