Lord Janner: DPP Alison Saunders was wrong not to bring charges against peer, lawyer rules
Now the accusations against the former Labour MP are to be tested in court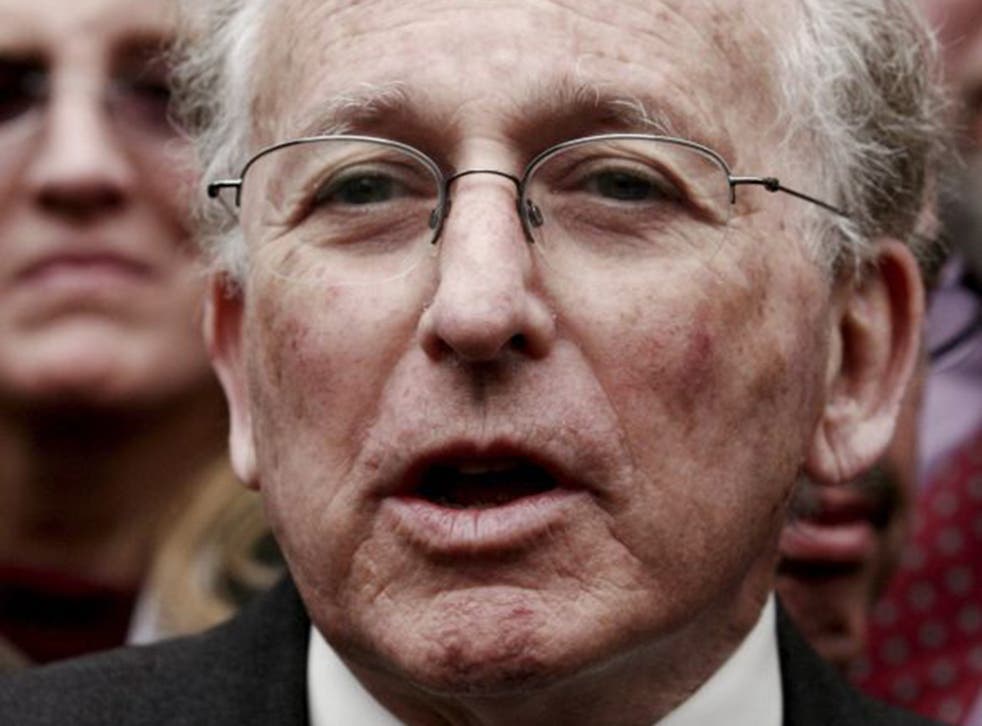 Accusations that Greville Janner, the former Labour MP, sexually abused a number of children are to be tested in court after an independent lawyer ruled the Director of Public Prosecutions (DPP) was wrong not to bring charges.
The Crown Prosecution Service is expected to announce the decision on Monday.
Despite evidence that the frail, 86-year-old politician committed "some of the most serious sexual crimes imaginable", Alison Saunders, the DPP, chose not to bring criminal charges against him because of the "severity" of his dementia.
Failing to charge Lord Janner meant it was not possible to hold a "trial of the facts". If a defendant is unfit to plead, the judge can still rule that the jury will hear the issues to decide what actually happened.
There have been calls for Ms Saunders to resign over her failure to give Lord Janner's alleged victims their day in court and the overturning of her decision will increase the pressure on her to quit.
Liz Dux, a lawyer representing many alleged victims, told The Guardian website that "their faith in British justice is restored. It is a total vindication of why they challenged the original decision of the DPP. All they ever wanted was to give their evidence in a court and have findings of fact established."
Lord Janner is alleged to have committed a string of sexual abuses dating back as far as the 1960s. Ms Saunders's decision not to charge him was challenged by alleged victims in a legal process referred to as a right to review.
This is believed to be one of the first times alleged victims have been able to overturn a DPP decision, clearing the way for a trial of the facts.
The trial will mean allegations against him, which have been the subject of three failed police investigations, will now be aired in open court, although the defendant is unlikely to be present.
In April this year, Ms Saunders said there was enough evidence to charge Lord Janner with 22 charges of child sex abuse between 1969 and 1988. However, she claimed it would not be in the public's interest to charge him because he suffered from dementia and would neither understand the court proceedings nor be able to take part. Her decision overruled Eleanor Laws QC, an expert in child-abuse law, who had recommended Lord Janner be charged.
There was a rift between the DPP and Leicestershire Police force, which had spent two years investigating the allegations for the latest inquiry. The force threatened legal action against Ms Saunders, claiming that the failure to charge Lord Janner was "perverse".
Yesterday, London Mayor Boris Johnson added his voice to the call for justice for the victims. In an interview for radio station LBC, he said: "I think it's very important that nobody should be under any impression Greville Janner has had an easy ride from the CPS or has been in some way allowed to escape justice.
"It may be that Alison Saunders can think of some approach that would allow the facts of the case to be tested in some legal way without, as it were, putting Lord Janner on trial."
Lord Janner's family continue to insist that the peer is innocent of all allegations.
Register for free to continue reading
Registration is a free and easy way to support our truly independent journalism
By registering, you will also enjoy limited access to Premium articles, exclusive newsletters, commenting, and virtual events with our leading journalists
Already have an account? sign in