Lord Janner sex abuse 'trial of the facts' dropped one month after Labour peer's death as 12 victims speak out
Greville Janner was declared unfit to stand a criminal trial last year due to his advanced dementia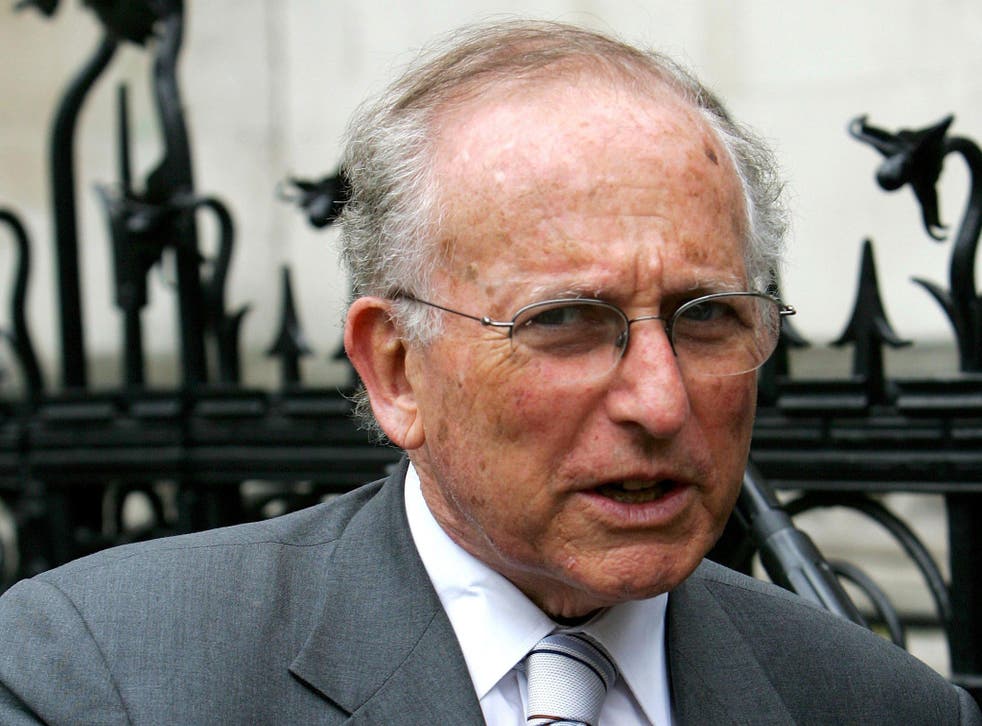 A 'trial of the facts' into allegations of sexual abuse by Lord Janner has been formally dropped following the Labour peer's death in December.
Although the Crown Prosecution Service (CPS) had declared Greville Janner unfit to stand a criminal trial last year due to his "deteriorating and irreversible" dementia, a formal examination of the evidence against him had been scheduled for April.
Janner had faced 22 counts of sexual abuse dating back to the 1960s. His family has always maintained his innocence.
The trial of the facts would have seen a jury asked to decide whether the incidents had taken place, although there would not have been a guilty or not guilty verdict either way.
On Friday morning, prosecutor Richard Whittam QC told trial judge Mr Justice Openshaw that the Crown would not go ahead with the planned trial of facts.
The CPS had initially hinted at the highly unusual move of the trial going ahead despite Janner's death but that has now been ruled out.
The Goddard inquiry - the independent investigation examining historical child sex abuse throughout England and Wales - said it would resume its inquity into allegations against Janner now that the criminal case has ended.
It said, however, that the public hearings which would now take place in the case were not the same as a trial of the facts in a criminal court.
"They will be focused on different issues, subject to a different procedure and determined according to different standards of proof," it said.
The inquiry is chaired by New Zealand judge Justice Lowell Goddard.
In a statement, the CPS said: "When a defendant dies during criminal proceedings, it is usual that the case no longer goes ahead following formal confirmation of the defendant's death at a hearing before the court.
"However, we are considering the procedural implications of this specific case."
The news comes as 12 victims told the BBC that they were abused by Janner while residents at children's homes in Leicestershire throughout the 1970s and 1980s.
One man, identified only as Mark, claimed Janner - who was a member of the Magic Circle - would undress, wash and inappropriately touch him during visits to Moel Llys children's home, where he came to perform magic shows.
"It's mentally scarred me for life," he said. "I can never get rid of it. You feel ashamed and you feel dirty. Useless and worthless."
The BBC also claimed to have spoken to an ex-police officer who said he reported suspicions about Lord Janner a decade before police began a full inquiry.
The broadcaster said police have received information from 25 alleged victims, with lawyers representing at least 20 men and one woman - including the 12 residents of the children's home.
Allegations include a former resident of The Beeches children's home who claims he was raped by Janner, a claim by another Beeches resident that Janner and notorious care home manager and convicted child abuser Frank Beck seriously abused him; an allegation that Janner abused a boy in his primary school classroom; two men claiming Janner abused them during a visit to the House of Commons; and claims Janner groped boys during a trip to the Leicester Holiday Inn swimming pool.
Beck, a Liberal Democrat county councillor and influential social worker, was jailed for sexually abusing children in 1991. He died in prison three years later.
During his trial Beck and one of his victims sensationally claimed Janner was also a child abuser. In response Janner told the House of Commons that the allegations against him were "disgraceful, contemptible and totally untrue" and matter was dropped.
Register for free to continue reading
Registration is a free and easy way to support our truly independent journalism
By registering, you will also enjoy limited access to Premium articles, exclusive newsletters, commenting, and virtual events with our leading journalists
Already have an account? sign in
Register for free to continue reading
Registration is a free and easy way to support our truly independent journalism
By registering, you will also enjoy limited access to Premium articles, exclusive newsletters, commenting, and virtual events with our leading journalists
Already have an account? sign in