Lord Janner: Six alleged victims of child abuse to push for compensation despite death of Labour peer
Lord Janner was due to face a 'trial of the facts' in April after being accused of violating, raping and torturing children
Paul Peachey
Crime Correspondent
Sunday 20 December 2015 21:46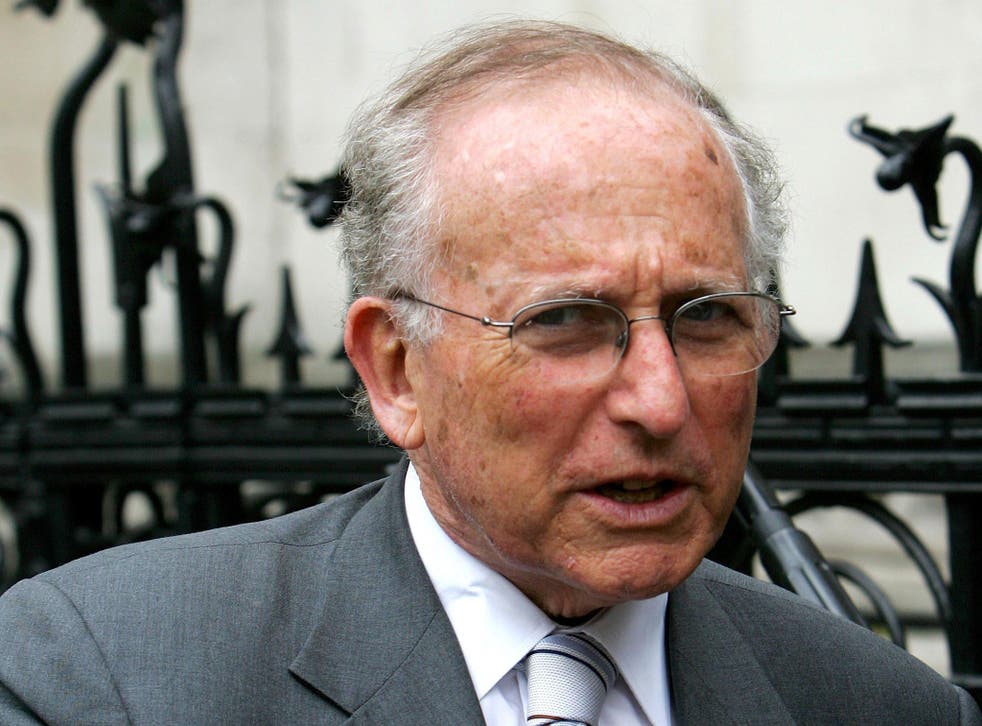 Six alleged victims of child abuse – including a man who claimed publicly 24 years ago that he was abused by Lord Janner – will press ahead with a legal claim for compensation after the death of the Labour peer at the weekend, their solicitors have confirmed.
Lord Janner, 87, died on 19 December two weeks after a judge ruled he would not stand trial accused of attacks against young boys spanning 25 years owing to his advanced dementia. He was, however, due to face a "trial of the facts" in April after he was accused by an MP of violating, raping and torturing children.
The alleged victims were said to be dismayed that they would be denied their day in court after previous missed opportunities to bring criminal charges against the former Labour grandee, who remained active in Parliament until he was linked to a sexual abuse inquiry.
The six had filed papers to launch their claim for compensation but had halted the process until the trial of the facts was completed. They will also be able to detail the allegations before the independent child abuse inquiry led by Justice Lowell Goddard.
The alleged victims include a man in his mid-60s who in 1991 told a court that he had been abused by the late peer as a 13-year-old boy after meeting him while visiting the House of Commons on a school trip.
He told the court in Leicester that he had been abused by Lord Janner during a lecture tour in Scotland, at the then MP's London home and at a Holiday Inn in Leicester. The man – who has previously been named publicly – told the court that he had kept letters signed "Love Greville" from the alleged two-year period of abuse. The claims were made at a trial of Frank Beck, the former head of children's homes in Leicestershire, the county where Lord Janner was an MP from 1970. The MP did not give evidence at the trial but was cheered by MPs in 1991 after he denounced the claims against him following the conviction of Beck.
He said the claims were without a "shred of truth" and said the alleged victim was an "accomplice" of Beck, who was given five life sentences.
The Director of Public Prosecutions, Alison Saunders, highlighted the 1991 investigation as being one of two occasions when the Crown Prosecution Service should have charged the former MP.
If he had been well enough, Lord Janner would have faced 22 sex offence charges against nine people which dated back to 1963, before he became an MP. It is understood that more alleged victims have since come forward to make claims against him.
In 2014 three senior officers from Leicestershire met Simon Danczuk, the Rochdale MP, who detailed the allegations against Lord Janner in Parliament after Ms Saunders initially decided not to prosecute Lord Janner because of his failing mental health. "I think they had carried out a very thorough investigation and were very enthusiastic about wanting to prosecute," said the MP.
Despite the evidence of his frail mental state, Lord Janner was one of the most regular attenders of the House of Lords until his home was searched in connection with the inquiry.
Liz Dux, a solicitor at Slater and Gordon who represents the six, said the death of the peer was "devastating news" for her clients who would continue with their claim against the late peer's estate. "All they have ever wanted is to give their evidence in court and have these very serious allegations tested and to be believed," she said.
Lord Janner's family have previously said he was "entirely innocent of any wrongdoing". Lord Janner was best known for his work with the Jewish community. "In 1988 Greville Janner had the foresight to know we as a nation needed to remember the Holocaust and so established the Holocaust Educational Trust," said the organisation's chief executive Karen Pollock.
Register for free to continue reading
Registration is a free and easy way to support our truly independent journalism
By registering, you will also enjoy limited access to Premium articles, exclusive newsletters, commenting, and virtual events with our leading journalists
Already have an account? sign in