Lord Sugar investigated by police for 'racist' Twitter joke
The Metropolitan Police's specialist hate crime investigation team have recorded the tweet as a 'hate incident' after receiving a complaint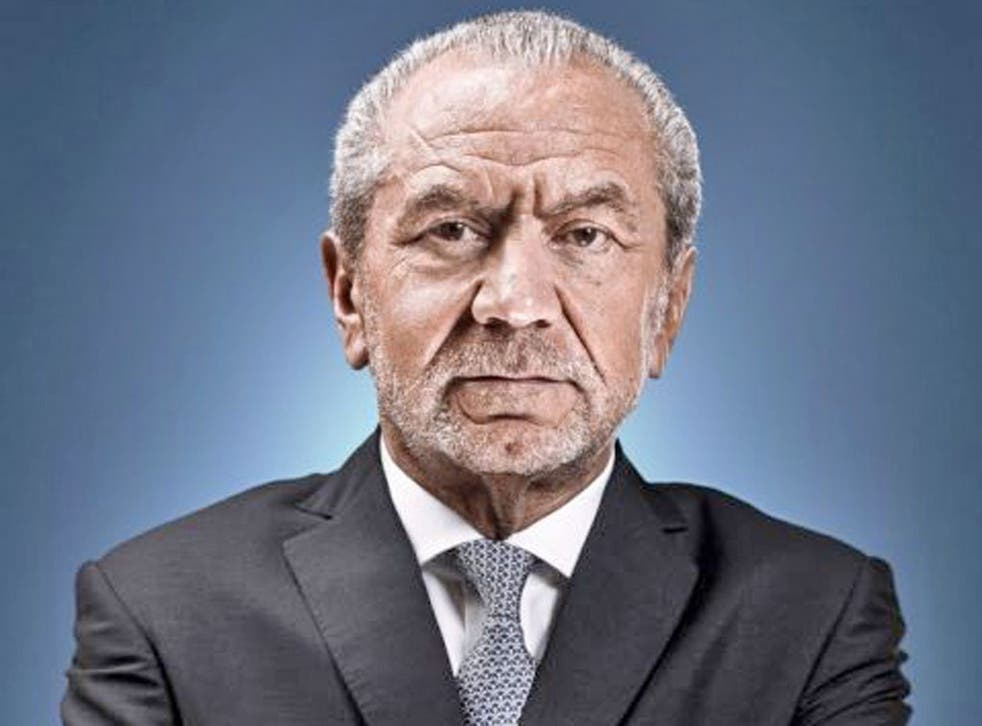 Lord Sugar has been investigated by police for posting a joke on Twitter which sparked complaints about "racist tweets" from a woman in Liverpool.
Police have recorded the message as a "hate incident" – meaning that, though it will remain on file, it is not being treated as a criminal offence.
The Apprentice businessman posted a link to a New York Magazine photograph of three Chinese children dressed in "watermelon overalls", and said "The kid in the middle is upset because he was told off for leaving the production line of the iPhone 5."
The tweet, posted on the evening of Sunday 30 September and which has not been removed, nonetheless offended Liverpool shop owner Nichola Szeto, who complained to the Metropolitan Police.
They then got in contact with her, and Ms Szeto went to a Liverpool police station to record a statement.
Officers from the force's specialist hate crime investigation team looked into the matter, but decided that no crime took place and no charges will be brought.
Speaking to the Mail on Sunday, Ms Szeto said: "I told the police I just wanted to let him know it was wrong.
"They said they take this very seriously, but I said 'just leave it, I've complained now'. But they phoned back, so I went to see them."
A police spokesman said: "Merseyside Police can confirm officers received a complaint in relation to the tweet sent on the evening of Sunday 30 September.
"The communication has been examined by the force's specialist hate crime investigation team and at this time it has been recorded as a hate incident and no criminal offences have taken place.
"Officers from the specialist team will be contacting the person who made the initial complaint to discuss this."
Lord Sugar declined to comment on the matter.
Register for free to continue reading
Registration is a free and easy way to support our truly independent journalism
By registering, you will also enjoy limited access to Premium articles, exclusive newsletters, commenting, and virtual events with our leading journalists
Already have an account? sign in