Lostprophets singer Ian Watkins remanded in custody after appearing in court accused of conspiring to rape one-year-old girl
John Hall
Wednesday 19 December 2012 16:12 GMT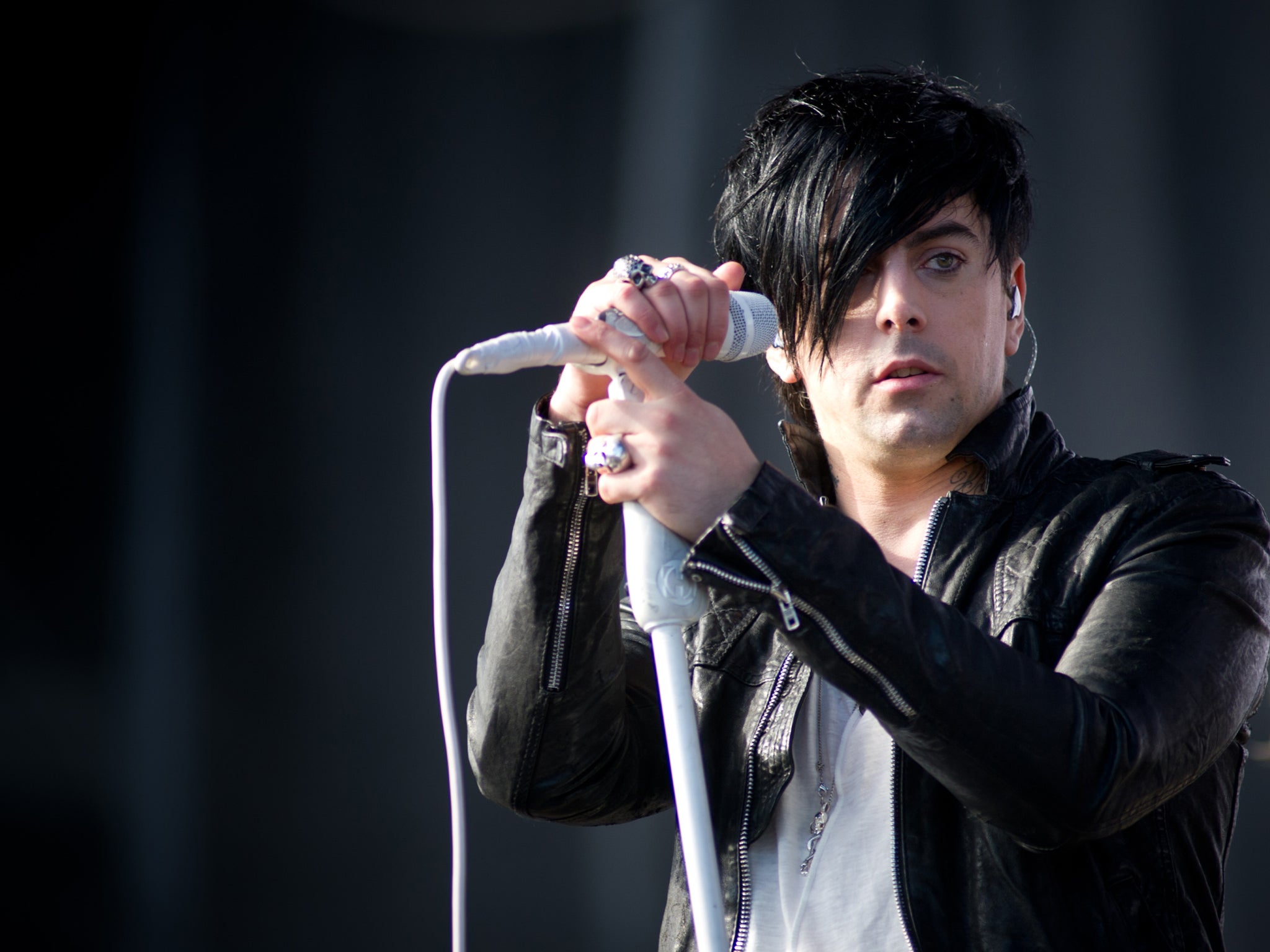 Lostprophets frontman Ian Watkins has been remanded in custody after appearing at Cardiff magistrates' court to face child sex abuse allegations.
The Welsh rock star, whose band has sold over 3.5 million albums, is alleged to have conspired with a woman to rape a one-year-old girl, the court heard.
He also stands accused of two incidents of conspiring to engage in sexual touching with two young children; possessing, making and distributing indecent images; and possessing "extreme" animal pornography.
The conspiracy charges related to a period between May 1 and Monday, while the indecent images related to a period between August 12 and Monday.
Defending barrister Tom Crowther said his client would be denying the charges.
Presiding magistrate Alan Knight opted to remand Watkins - along with two women aged 20 and 24 - into custody.
The women, who face similar child sex allegations, cannot be named for legal reasons. All three will appear before Cardiff Crown Court on December 31.
Earlier, senior investigating officer Detective Inspector Peter Doyle said specially-trained staff are available to speak to anyone with concerns or information regarding this investigation.
"I want to encourage anyone who has any concerns or information which they think may be relevant to contact us," he added.
"Safeguarding children involved in such cases is always a high priority and as such measures have already been taken."
Police are asking anyone with any information concerning the investigation to contact the Operation Globe incident room on 0800 056 0154, or the NSPCC on 0800 389 5347.