Lucy Letby: Newborn deaths doubled at hospital where nurse arrested on suspicion of babies' murders worked
Audit data shows how in a single year neonatal mortality at Countess of Chester Hospital went from unremarkable to among highest in UK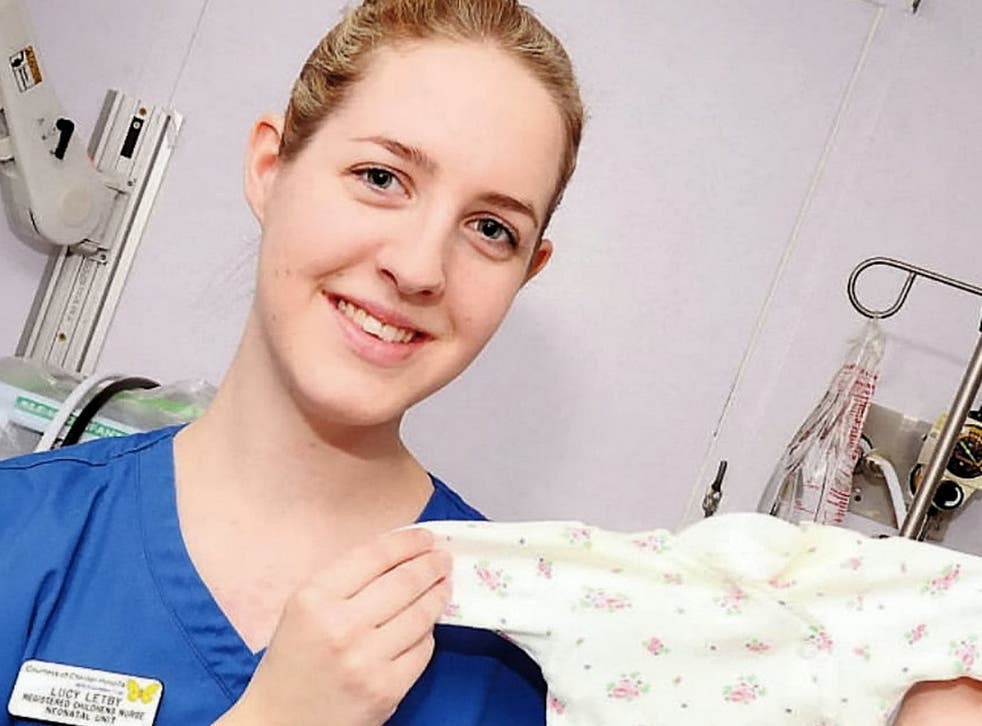 Between 2014 and 2015 the neonatal unit at the Countess of Chester Hospital (CoCH) in Cheshire saw the number of babies that died on its wards double, without any apparent explanation.
There were nine neonatal deaths in 2015, compared to four in 2014, according to data published by the Mothers and Babies: Reducing Risk through Audits and Confidential Enquiries (MBRRACE-UK) research group.
Paediatric consultants at the trust first became concerned about the increase in "unexpected" and "unexplained" deaths on the wards in June 2015. But internal and independent investigations were unable to find a definitive cause.
Three years on, police on Tuesday arrested Lucy Letby, 28, a nurse at the trust, on suspicion of the murder of eight babies, as part of a wider probe into the deaths of 17 infants between March 2015 and July 2016.
MBRRACE-UK is an academic collaboration which aims to help trusts improve by showing how they compare nationally, and among hospitals their size.
While the CoCH was able to identify the death rate spike from its own data, the MMBRACE-UK report shows how much of an outlier it was.
In the small Chester neonatal unit, which sees only around 3,000 births in each year, its death rate in 2015 amounted to 2.96 babies dying for every 1,000 births – compared to 1.32 in 2014.
It was the highest rate in 2015 among all the equivalent sized neonatal units in the UK, those seeing 2,000 to 3,999 births a year, the data shows.
Even among trusts which are set up to cater for the sickest and most premature newborns – hospitals with a level three neonatal intensive care unit and specialist surgical teams – only six out of 26 such units across the country had a higher death rate and many were significantly lower.
The comparative reports published by MBRRACE-UK go up to 2016 – published in June 2018 – and show death rates at the CoCH were still among the highest, but it does not give them in a format comparable to previous years.
The police investigation is also looking at a number of near misses where babies fell critically ill but were successfully resuscitated.
Prior to the police investigation, the CoCH set up an independent review of the deaths on its wards in July 2016, and decided to downgrade its unit to no longer provide neonatal intensive care to premature babies.
Led by the Royal College of Paediatrics and Child Health, it reported in December 2016 and wasn't able to identify a definitive cause but called for further independent investigations of each of the 13 deaths of concern at that time.
The report does note that doctor and nurse staffing levels at this time were poor, and that it had been busier than usual with a higher proportion of babies born at low weight – but this was not enough to explain the deaths.
UK news in pictures

Show all 50
The report gives no suggestion that the deaths were suspicious, and notes that consultants didn't initially consider there to be any links between deaths but "subsequently they began to note similarities".
"Some of the infants displayed a sudden mottling appearing after a few minutes of resuscitation, usually starting on the limbs, and on at least one occasion on the central abdomen and chest," it says.
Neither the trust or Cheshire Constabulary have confirmed the identity of Ms Letby as the healthcare worker arrested, but police officers have searched her home and interviewed her parents.
A police spokesperson said of the arrest: "While this is a significant step forward in our enquiries it is important to remember that the investigation is very much active and ongoing at this stage.
"There are no set timescales for this coming to a conclusion but we remain committed to carrying out a thorough investigation as soon as possible"