Lyra Mckee: 27-year-old man arrested in connection with murder of Northern Ireland journalist
Suspect has been detained under the Terrorism Act 2000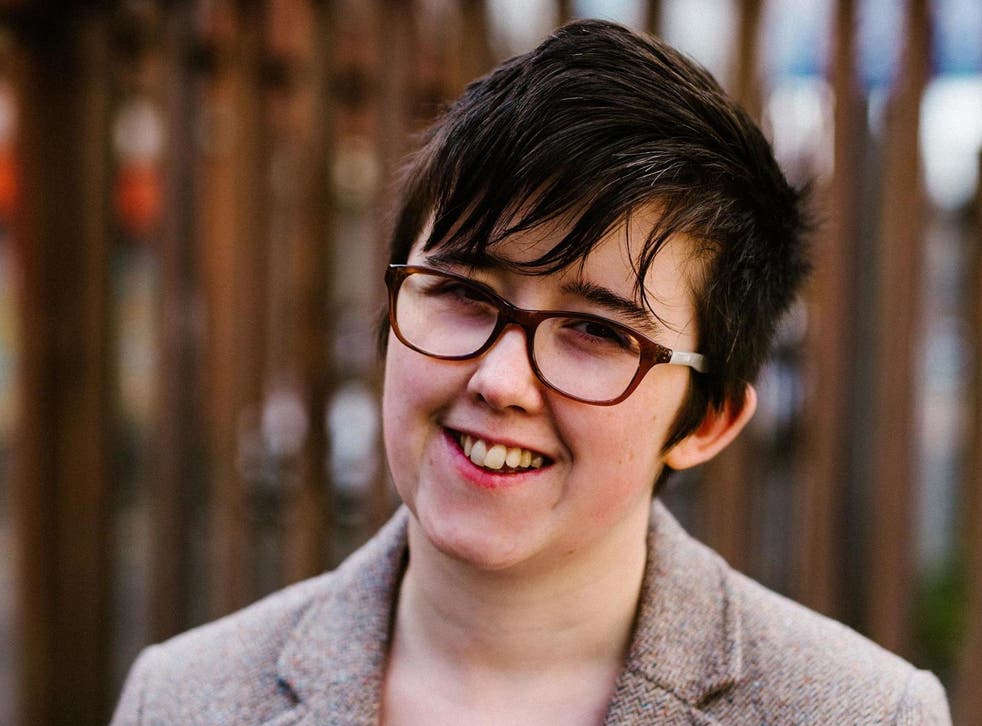 Detectives have arrested a 27-year-old man in connection with the murder of journalist Lyra McKee, the Police Service of Northern Ireland (PSNI) has confirmed.
The suspect was arrested in Derry where a property was also searched, the PSNI added in a statement on Wednesday.
The man has since been transferred to Musgrave police station in Belfast where he is being questioned under Section 41 of the Terrorism Act 2000.
McKee, a rising star in the world of journalism, was shot dead in April 2019 while observing a riot in the Creggan area of Derry.
She was standing near a police vehicle when she was hit by a bullet fired towards officers and later died in hospital.
The New IRA claimed responsibility for the murder which was condemned by leaders in Stormont and around the world.
McKee, who was due to publish a book investigating the IRA killing of MP Robert Bradford in 1981, covered sectarianism extensively throughout her career
Her work had appeared in a number of publications, including The Independent.
Last month, police found the handgun used to kill Ms McKee. The Hammerli X-Esse .22 pistol was discovered during searches in the Ballymagroarty area of Derry.
In February, a 52-year-old man appeared in court in the city charged with the writer's murder.
McKee was also a prominent gay rights activist and campaigned for greater equality for same-sex couples in Northern Ireland.
Her funeral was attended by then-prime minister Theresa May, former taoiseach Leo Varadkar and Irish president Michael D Higgins at St Anne's Cathedral in Belfast.
Register for free to continue reading
Registration is a free and easy way to support our truly independent journalism
By registering, you will also enjoy limited access to Premium articles, exclusive newsletters, commenting, and virtual events with our leading journalists
Already have an account? sign in