Man who drove for 10 miles on M4 into oncoming traffic arrested on suspicion of drink driving
Several vehicles used to intercept Swindon man and prevent 'potentiall fatal collision' in early hours of Sunday morning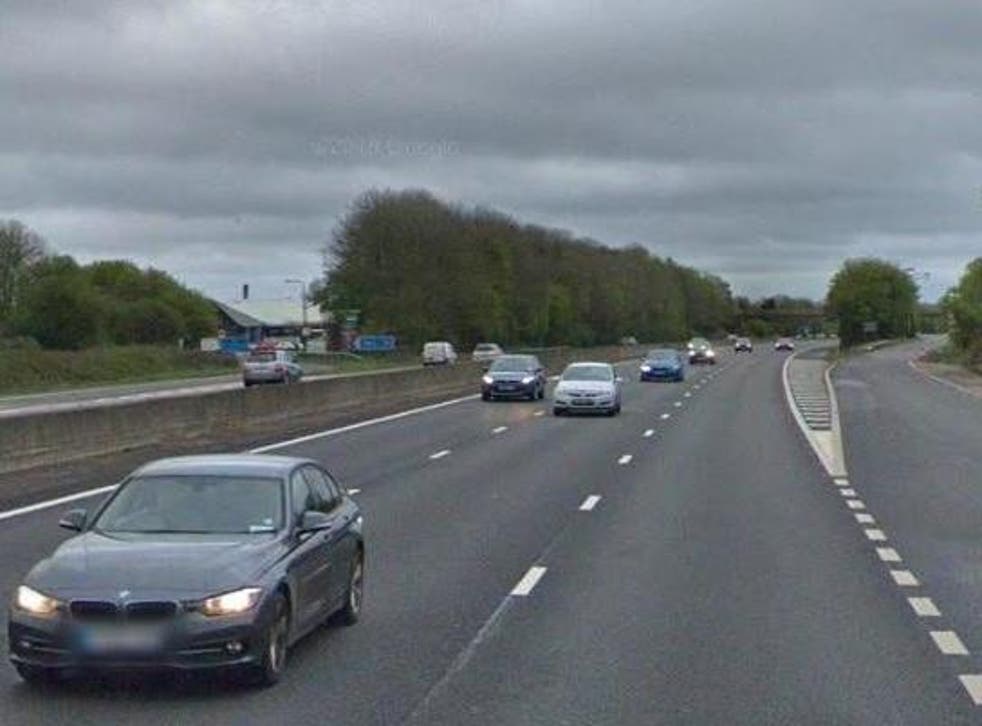 Police arrested a suspected drunk driver who drove into oncoming traffic on the M4 for more than ten miles in the early hours of Sunday morning.
"Several police vehicles" were used to intercept the man, from Swindon, as he drove a Saab 900 east along the hard shoulder of the westbound carriageway of the motorway, Wiltshire Police said.
In a statement, officers said it was "extremely fortunate" that no one was injured, and said the 27-year-old driver had put himself, his passenger and other road users in "grave danger".
The driver was arrested on suspicion of dangerous driving and drink driving and is being held in cutody for questioning.
A roads policing officer in a marked car spotted the driver in his rear view mirror, shortly before 5am, breaching a no entry sign and travelling onto the exit slip toad at Junciton 16 of the M4.
UK news in pictures

Show all 50
Officers followed the car on the opposite side of the road and once it left the carriage way before, again, rejoining it on the wrong side of the road.
Duty Inspector Rachel Hardy said: "The officers involved in this incident made some fast time decisions to bring the vehicle to a stop and prevent a serious, and potentially fatal collision from occurring with members of the public.
"As we all know, driving conditions have been difficult for the past few days, with temperatures dropping well below freezing overnight.
"The driver of this vehicle put himself, his passenger, and other road users lives in grave danger.
"It is extremely fortunate that no one was injured during this incident. Although the M4 was relatively quiet at this time, there were a number of lorries and cars using this stretch of motorway at the time, and no doubt their concentration would have been seriously impacted by this incident."
Police asked anyone with dash-cam footage of the incident to contact the non-emergency 101 number.