Madeleine McCann 'could still be found alive,' detective says
On 3 May it will be nine years since Madeleine went missing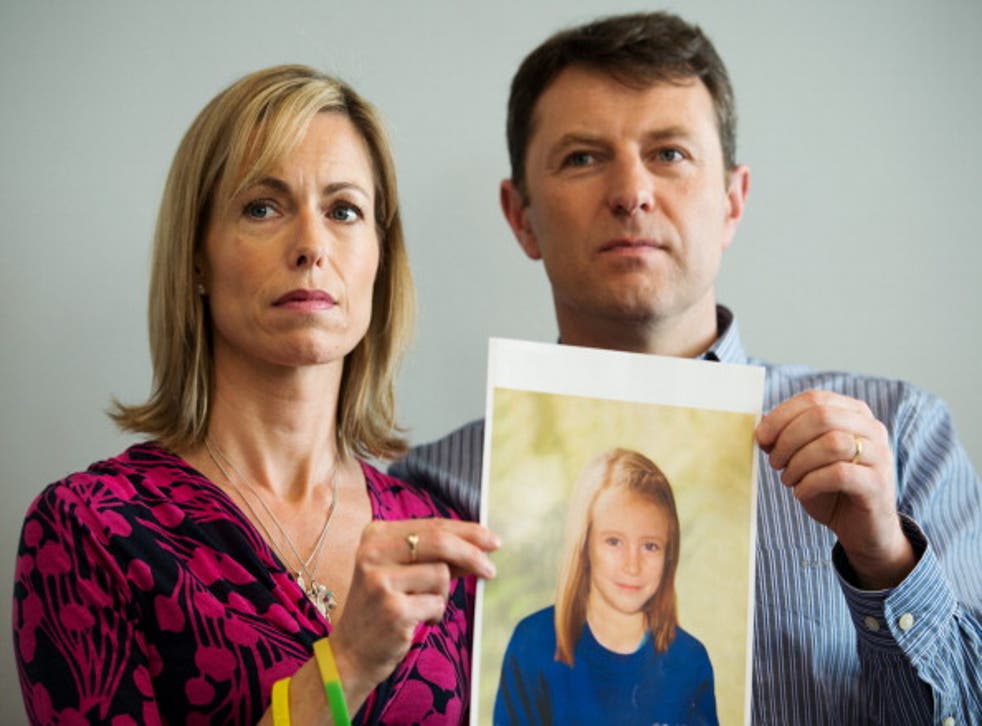 Detectives investigating the case of Madeleine McCann believe the missing girl could still be found alive, nine years after her disappearance.
Madeleine went missing from her parents' holiday apartment in Praia da Luz on the Algarve in Portugal in 2007 at the age of three. The high-profile case has been closely documented but despite extensive police investigations in both Portugal and Britain there has been no progress in finding the child or a culprit.
But Detective Chief Superintendent Mick Duthie told the Evening Standard that Scotland Yard's probe is "on-going" and officers hope to find her alive.
The British investigation into Madeleine's disappearance, dubbed Operation Grange, was dramatically scaled down in October last year when the number of officers working on the team changed from 29 to four. In April however, the operation was given another £95,000 to cover another six months of the enquiry.
Mr Duthie, who is the head of Scotland Yard's Homicide and Major Crime Command, said the team will ask the Home Office for more money if it has not finished with its enquiries within the six month period.
"There is on-going work," he said. "There is always a possibility that we will find Madeleine and we hope that we will find her alive.
The Madeleine McCann case

Show all 25
"That's what we want and that's what the family and the public want and that is why the Home Office continue to fund it. There is work that still needs to be done," he told the newspaper.
"There is a missing girl and if she has been murdered and if we think we have got justifiable and reasonable lines of inquiry to pursue then they should be dealt with."
A spokesman for her parents said: "Kate and Gerry remain incredibly grateful to the officers working on Operation Grange and to the Met in general.
"They have always said that in the absence of any evidence to suggest that Madeleine has come to serious harm, it is perfectly logical to still have hope that she could be found alive. They are very pleased that both the Home Office and the MetropolitanPolice are showing continued commitment in the search for their daughter."
Additional reporting by PA
Register for free to continue reading
Registration is a free and easy way to support our truly independent journalism
By registering, you will also enjoy limited access to Premium articles, exclusive newsletters, commenting, and virtual events with our leading journalists
Already have an account? sign in
Register for free to continue reading
Registration is a free and easy way to support our truly independent journalism
By registering, you will also enjoy limited access to Premium articles, exclusive newsletters, commenting, and virtual events with our leading journalists
Already have an account? sign in