Magistrate quits after being suspended for offering to pay asylum-seeker's court charge
Nigel Allcoat was investigated for offering to give £35 to a defendant who was unable to pay the criminal courts charge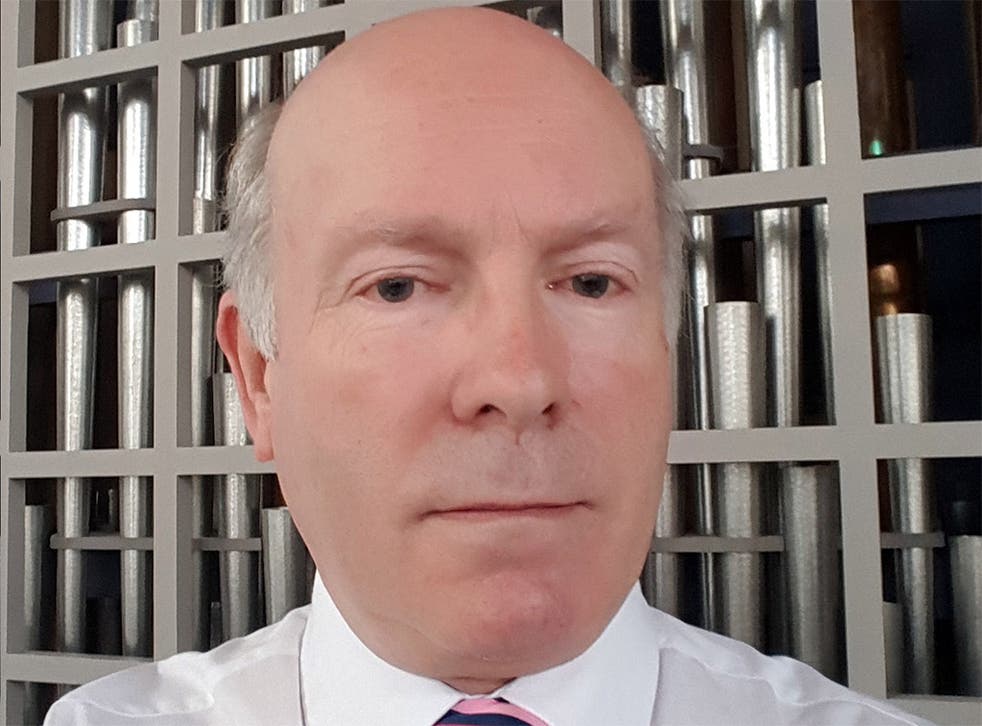 A senior magistrate has resigned after he was suspended for offering to pay towards the "iniquitous" criminal courts charge imposed on a penniless asylum-seeker.
Nigel Allcoat produced £35 from his pocket after hearing that the defendant before him faced a charge of £180 even though he had no way of raising the money.
His good deed landed him in hot water with the judicial authorities which suspended him and launched an investigation into his conduct.
Mr Allcoat, who immediately stood down after 16 years on the bench in Leicestershire, said that it was "a most despicable turn of events that I was investigated for being human".
At least 50 magistrates have resigned in frustration that the charge forces them to impose a mandatory sum on offenders without taking account of their means or the severity of their wrong-doing.
Its introduction by Chris Grayling when he was Lord Chancellor was among the Coalition Government's final acts before the general election. His successor, Michael Gove, is under pressure to review the charge or scrap it.
Mr Allcoat told The Independent: "It's an iniquitous charge. It's not based on means. I feel the Government is being a croupier and we are party to raking in money."
The asylum-seeker – a European man in his 20s – appeared in the dock at Leicester magistrates' court accused of defaulting over payment of the charge.
Mr Allcoat said the defendant had been in a "catch-22" situation because asylum-seekers are not allowed to earn money and are issued with payment cards instead of cash to cover the cost of food and clothing. If they are found with money that constitutes a criminal offence and could jeopardise their application for asylum.
"In a fit of humanitarian madness, I produced some money out of my shirt pocket and hoped he could put it towards the charge to keep him out of the computer system which flags him as a fine-defaulter," Mr Allcoat said.
"We all three [magistrates] felt exactly the same, which was here was a person who through no fault of his own was caught up in a system that hadn't been thought through."
He said he had been inspired by the "noble" example of a street food vendor who had befriended the asylum-seeker and paid a previous court fine he had incurred. In the end a compromise was suggested under which the man would have paid back the charge at the rate of £2 a week.
Days later Mr Allcoat resigned when he learned that he was being investigated by the Lord Chancellor's Advisory Committee and could not sit on the bench in the meantime.
He said it beggared belief he had been taken to task for helping a fellow human being who had "got embroiled in one hell of a mess" not of his making.
Mr Allcoat said he had spent up to four days a week unpaid on the bench out of a sense of public service, adding: "This is our dedication to serving the country and you get kicked in the teeth for doing it."
Mr Allcoat, a musician and composer, was scathing over the lack of publicity given to the introduction of the charge and predicted it would "implode" because of hostility among the judiciary.
The Independent understands that he was investigated over whether his action could have brought the court into disrepute or undermined its impartiality.
Richard Monkhouse, the national chairman of the Magistrates' Association, said: "Widespread discontent with the mandatory charge is causing increasing numbers of magistrates to resign from the bench.
"This is regrettable because of the lost experience and commitment they bring. Our members believe the resignations can be stopped if the Lord Chancellor grants an urgent review of the charge and gives justices discretion over its use."
A Ministry of Justice spokesman said: "It is right that convicted adult offenders who use our criminal courts should pay towards the cost of running them. Offenders can pay in affordable instalments linked to their ability to pay. Magistrates and judges do not have to order prompt payment in full."