Man who had jaw broken in random assault on his birthday was 'targeted by thug purely because he had red hair'
Alex Kosuth-Phillips was celebrating his 23rd birthday when a stranger approached him in a pizza restaurant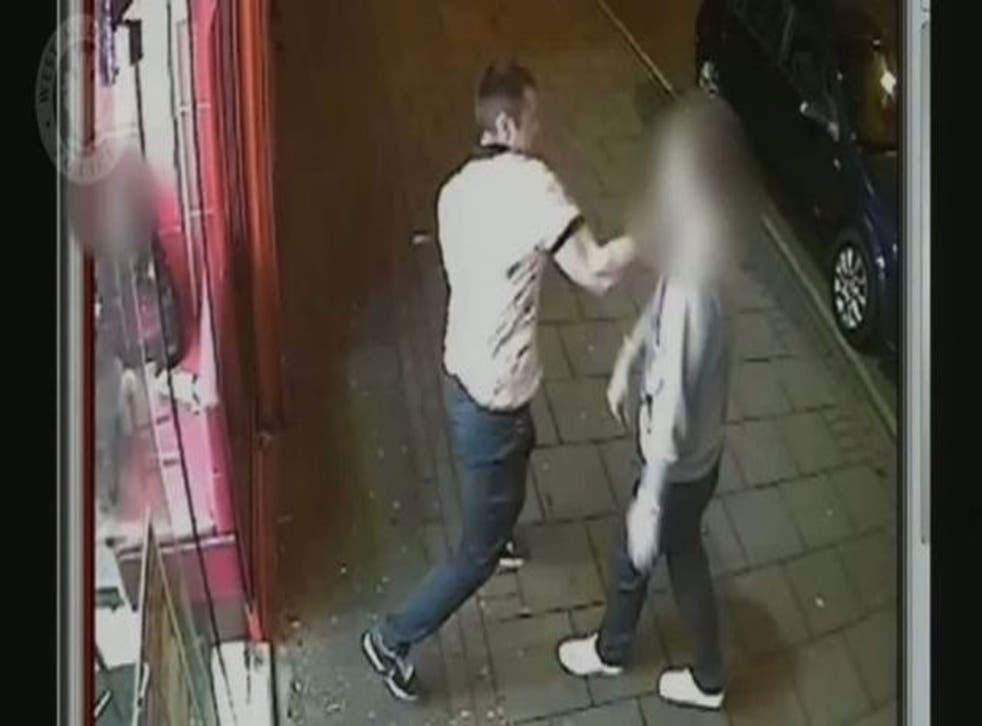 A man who had his jaw broken in a brutal random assault says he believes he was targeted simply for having red hair.
Alex Kosuth-Phillips was celebrating his 23rd birthday with his girlfriend in Birmingham when a stranger approached him in a pizza restaurant, called him a "ginger prick" and punched him in the face.
The sales assistant was knocked out cold by the blow, and needed surgery to have metal plates inserted into his face to mend his broken jaw.
Mr Kosuth-Phillips said: "'I had been out celebrating my birthday with my girlfriend, and we went into the shop to order a pizza…All I remember is walking into the pizza parlour and there were two of them sat on the left hand side."
He added: "One of them said something to my girlfriend, I asked what he said and he started swearing, becoming abusive and mocking my ginger hair…He swore at me and called me a 'ginger pr**k'…I said I didn't need it and I was leaving. All I remember was opening the door and the next thing I knew I was in hospital, where I had to have two lots of surgery."
Mr Kosuth-Phillips says he had to live off coleslaw and mashed potato for three months after the attack, which led to him losing two stone in weight. He says he still cannot eat meat, and continues to suffer jaw pain.
West Midlands Police have released CCTV footage of the attack in a bid to help find Mr Kosuth-Phillips' assailant.
Detective Constable Louise Corcoran, from West Midlands Police CID, said: 'This was a serious unprovoked assault which left an innocent man knocked out cold and requiring surgery.
'The offender walked into the shop and made an offensive comment to him before hitting him in the face.
'It's had a lasting effect on the victim, who has been left physically and emotionally scarred by the assault.
'We need to catch the person responsible and ensure justice is done.'
The attacker is described as white, with short dark hair and was wearing a black and white patterned T-shirt with black collar, dark trousers and dark trainers.
Anyone who recognises the man should call Force CID on 101.
Register for free to continue reading
Registration is a free and easy way to support our truly independent journalism
By registering, you will also enjoy limited access to Premium articles, exclusive newsletters, commenting, and virtual events with our leading journalists
Already have an account? sign in