Man who raped and imprisoned woman to entrap her into marriage becomes first person prosecuted under new forced marriage law
The victim was raped as a virgin, then blackmailed, bound and gagged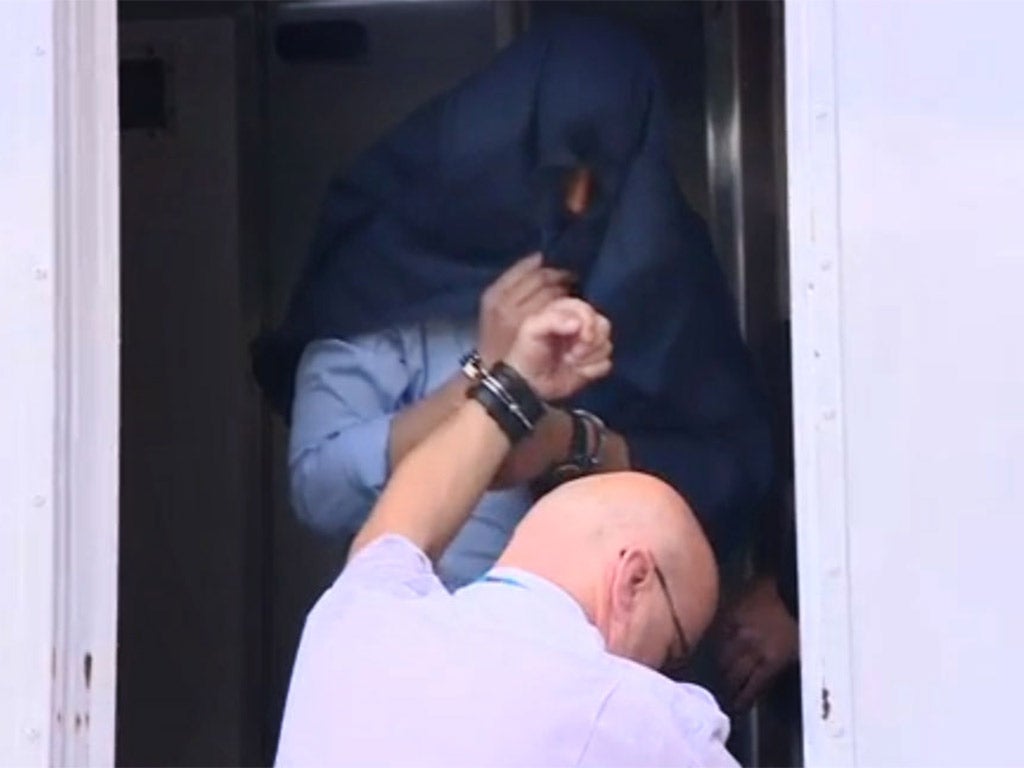 A businessman who raped and imprisoned a woman to entrap her into marriage has become the first person prosecuted under the new forced marriage law – a year after it was first introduced.
The horrific case has shone a rare spotlight on how an abuse more associated with the developing world is thriving among some ethnic and religious groups in Britain.
The conviction was described as a "huge milestone" in tackling the hidden crime – and should help the police crack down without fear of offending cultural sensitivities. The 34-year-old man, who cannot be named to protect the identity of the victim, was jailed for 16 years after admitting that he made a 25‑year‑old woman marry him against her will last year. He had kept her tied up in his Cardiff home and threatened to kill her father unless she married him.
Already married to another woman, the man became obsessed with the victim, who was a devout Muslim and a virgin. Luring her into his home under the pretence of her having a meal with his wife, he bound and gagged her, threw away her mobile phone and raped her.
The attacker was sentenced in Merthyr Tydfil Crown Court to four years for the forced marriage, 12 months for bigamy and 12 months for voyeurism to run concurrently with the 16-year rape sentence. Passing his sentence, Judge Daniel Williams described the perpetrator as an "arrogant, manipulative and devious man".
Describing the distressing chain of events in his sentencing, the judge said: "Your house was empty, you locked the front door and drew the curtains, you ignored her pleas to let her go and threw her mobile phone away and bound and gagged her with scarves belonging to your wife.
"You tied her hands behind her back; she was bruised by the ties and she couldn't breathe. She almost passed out and then you raped her. She was a virgin, something which you knew and something which you used to ensure her silence. You took her innocence to ensure her silence."
The man waited until the second day of the court hearing before pleading guilty, something the judge said was a further sign of his manipulation of the victim. "To the bitter end you sought to exert control over her, no doubt in the hope she would not go through with her allegations," he said.
The businessman told the young woman she was to be his wife and took her to a mosque, maintaining the threats to kill her family and publish the explicit shower videos if she did not comply.
The landmark case is the first successful prosecution since forced marriage was criminalised under the Anti-social Behaviour, Crime and Policing Act 2014, which came into force last June.
Click HERE for full-sized graphic
Campaigners say the brutal details of the offence highlight the need for more action from the police and the Crown Prosecution Service. Last year the Forced Marriage Unit (FMU), run jointly by the Home Office and the Foreign Office, gave advice and support in 1,267 cases of possible forced marriage, yet this is the first conviction.
The majority of cases come from families linked to South Asia – 47 per cent of all victims helped by the FMU originally come from Pakistan, 11 per cent from Bangladesh and 8 per cent from India. Experts are worried that this serious crime still fails to prompt action from social services and other authorities because people are afraid of "treading on cultural toes".
Jasvinder Sanghera, chief executive of Karma Nirvana, who has campaigned for a decade for forced marriage to be criminalised, said: "We are proud that the UK has the first conviction for forced marriage. We hope that this will send a strong message out to those perpetrating this heinous crime that forced marriage will not be tolerated in the UK."
But the charity is also worried that there have not been more prosecutions, particularly given the hundreds of people the FMU has repatriated after they were sent abroad for a forced marriage. Taking someone abroad – or sending them to another country under false pretences – is illegal if it is for the purposes of a forced marriage. Yet nobody has yet been prosecuted for doing this.
Ms Sanghera said: "Ignorance is not an excuse for not responding. There's this attitude that somehow it is part of one's culture to be abused because a professional is fearful of treading on cultural toes and offending."
The crime typically exploits the most vulnerable. Around one in 10 of the cases identified by the FMU in 2012 involved victims with disabilities; 13 per cent of victims were under the age of 15 and a further 22 per cent were 16 to 17-year-olds.
In this first prosecution, the offences began when the woman became engaged last year. Her assailant had been secretly filming her in the shower and later threatened to reveal the films if she told anyone.
Iwan Jenkins, head of Crown Prosecution Wales's rape and serious sexual offences unit, said: "Forced marriage wrecks lives and destroys families. We hope that today's sentence sends a strong message that forced marriage will not be tolerated in today's Britain.
"It is a testament to the strength of the case which we constructed with the police that we secured a guilty plea for the offences in this case. The victim has shown great courage and bravery in reporting these matters."
Detective Superintendent Lian Penhale, of South Wales Police, said: "I hope that today's sentencing will act as a catalyst to empower victims to come forward and enable the police and our partners to give them the support they need to ensure they're free from this criminal activity – and to bring the offenders to justice."
Timeline: The law around forced marriage
2005 The government's Forced Marriage Unit is established taking the lead on government policy and offering support and advice to both victims and professionals dealing with cases.
2007 The Forced Marriage (Civil Protection) Act is introduced making forced marriage a civil offence.
2008 An NHS doctor from east London, who was held hostage and forced into marriage, is rescued under the Act. Dr Humayra Abedin was freed from her vows on the orders of a Bangladeshi court.
2012 David Cameron announces plans to make forced marriage a criminal offence in the UK.
2013 The government's Forced Marriage Unit gives advice or support on forced marriage to more than 1,300 people.
2014 Forced marriage is criminalised under the Anti-social Behaviour, Crime and Policing Act 2014 with a maximum penalty of five years.