Manchester arena attackers' brother apologises to victims' families 'for all the pain they caused'
'The past three years have been hell. I've lost two brothers and my family is ripped apart because of it,' says Ismail Abedi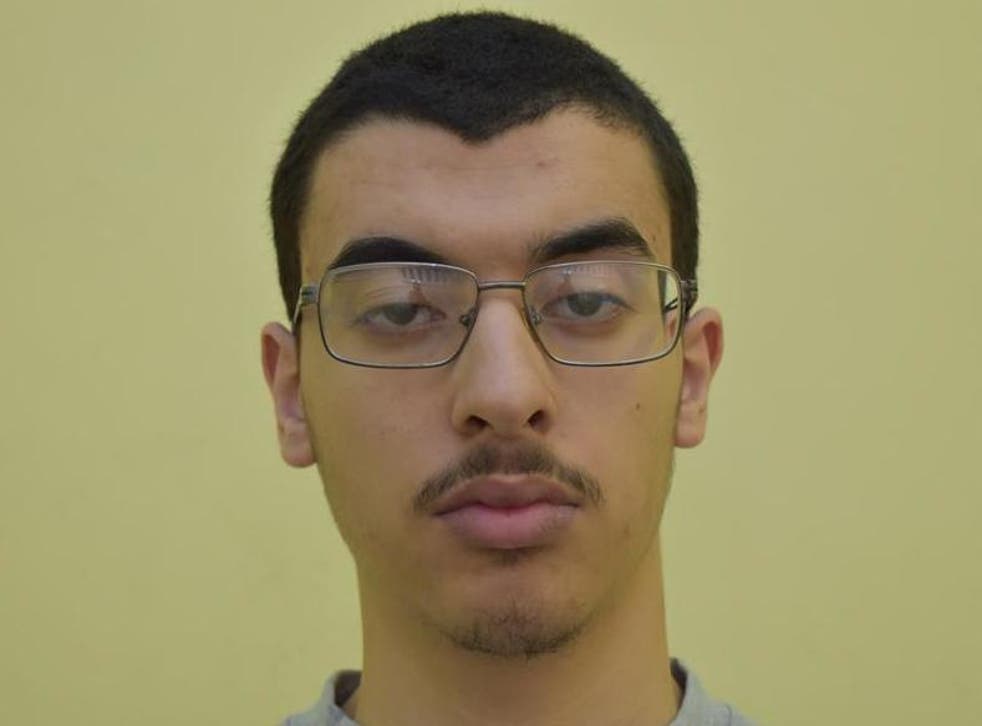 The older brother of the two men responsible for the Manchester arena terrorist attack has apologised to the victims' families "for all the pain" they caused.
On Thursday, Hashem Abedi was jailed for life over his role in the 2017 suicide bombing carried out by Salman Abedi at an Ariana Grande concert.
Mr Justice Jeremy Baker sentenced Abedi to a minimum of 55 years in prison for the murder of the 22 victims and attempted murder of the 264 people people who were injured. Some 710 survivors have reported suffering from psychological trauma.
Speaking publicly for the first time since the attack, their brother Ismail said: "I'm glad [the sentencing] has happened because I can put it all behind me, get on with my life and look after my family."
"I want to apologise on behalf of my family to the victims, for all the pain Hashem and Salman caused," he told Sky News on Friday, adding that he had "no idea his brothers had taken this path".
UK news in pictures

Show all 50
Ismail was born in London but grew up in Manchester with his siblings. He left the family home in 2013 to live elsewhere in Manchester, but remained in contact with his brothers.
"Salman had changed over time, he'd become more religious, would spend more time in the mosque ... but that was just normal," he said.
"I spoke to him the night before the attack, he seemed calm, quite normal, there was no indication he'd do anything like this."
Salman blew himself up in the attack, and it is believed his final phone call that night was to Hashan at their family home in Libya, where he was detained less than 48 hours later.
He denied all charges and initially told police he wanted to cooperate with them in order to prove his innocence, but was absent for much of his trial and sacked his legal team.
Investigators believe he may have masterminded the attack, which was carried out by his older brother, Salman, but Abedi could not be questioned in court because he refused to give evidence.
Prosecutors said Hashan was "just as responsible" for the attack, which which investigators believe he may have masterminded "after months of planning, experimentation and preparation by the two".
His fingerprints were found in a car and properties that were used to store explosive chemicals, as well as on shrapnel from the blast.
But he could not be questioned in court because he dropped out of the trial and refused to give evidence, after causing a number of delays at the start of the process.
Ismail added: "The past three years have been hell. I've lost two brothers and my family is ripped apart because of it.
"What's happened has happened. I can't stop it now, I can't go back. It's done and dusted. He died, they died."
A lawyer representing the families of 11 victims welcomed a pending inquiry into the attack, but said that the families had found the trial process "incredibly painful".
"The frequent delays and disruption Abedi has orchestrated during an already lengthy trial has only added to their distress," said Victoria Higgins, of Slater and Gordon.
"But they can now turn their attention to the inquiry and I think that, for many, is the part that will answer their questions.
"They know what happened but the inquiry will examine the how and why and whether there is anything that could have prevented or minimised the devastation caused by this attack."