Woman arrested on suspicion of murdering two men at outdoor lockdown party in Manchester
Police say the woman is from the Birmingham area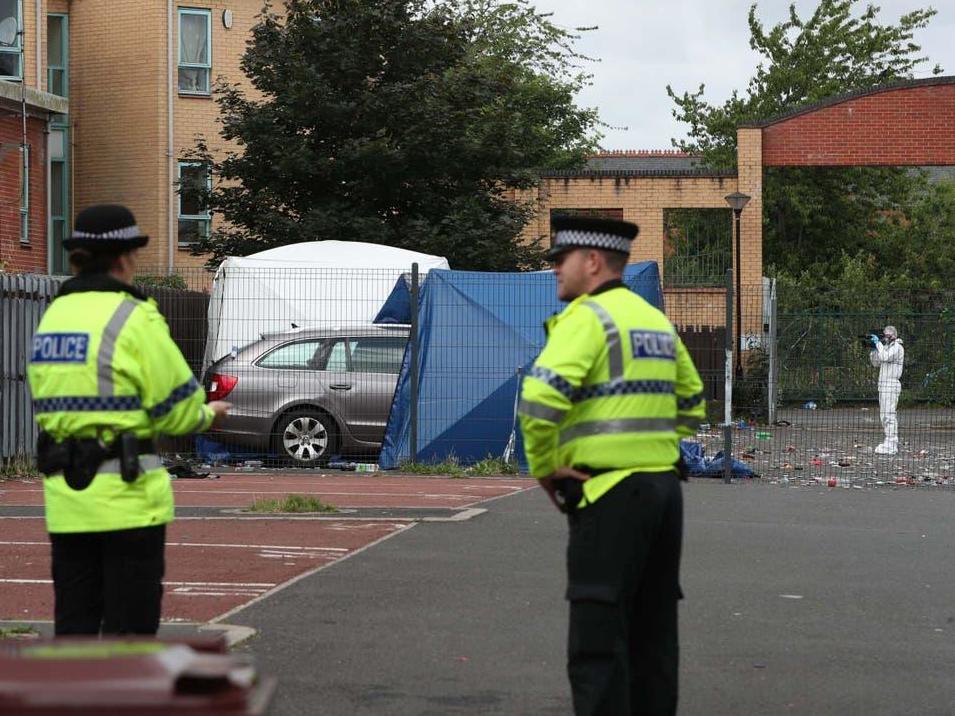 A 32-year-old woman has been arrested on suspicion of murdering two men at an outdoor lockdown party in Moss Side, Greater Manchester Police (GMP), confirmed on Friday.
Abayomi Ajose, 36, was shot along with 21-year-old Cheriff Tall at a "spontaneous gathering" which followed hours after a Black Lives Matter family event nearby on Saturday.
In a statement, GMP said: "Yesterday evening (Thursday) a woman aged 32 from the Birmingham area was arrested on suspicion of two counts of murder.
"She remains in custody for questioning. Police are continuing to appeal for information."
Officers were called to Caythorpe Street, Moss Side, shortly before 1am on Sunday to reports of gunshots. Both victims were taken to hospital but died as a result of their injuries.
Detectives said that the shooting took place at an "unplanned event" which followed an earlier community gathering in Moss Side. Footage on social media showed a crowd of revellers tightly packed in the courtyard in darkness and dancing to loud music.
"Firstly, our thoughts are with the victims' loved ones, who are understandably devastated," said Detective Inspector Andrew Butterworth, of GMP's Major Incident Team in a statement last week.
"Specialist officers are doing everything they can to support them at this time.
"We are aware that, a number of hours before this incident, there was a community event in Moss Side. This event was attended by Greater Manchester Police along with local people and partner agencies – it was not an illegal rave and it had concluded prior to this incident. It does appear that the incident took place at what we believe was an unplanned event near to the location of the earlier community event.
"We know that there were a number of people in the area at the time and, if they haven't already, I appeal directly to them or anyone else with information, photographs of videos which may aid our investigation to contact police straight away.
"The local community will be devastated to learn about this tragic loss of life, we are working hard to try and reassure the community, talking to people and trying to offer some reassurance. We know that the impact on young people in particular will be significant and will be working with Manchester City Council to help people who have been traumatised by this terrible crime."
Additional reporting by Press Association