Mashudur Choudhury becomes first British person convicted for terror offences in Syria
Mashudur Choudhury, 31, intended to join a "terrorist training camp"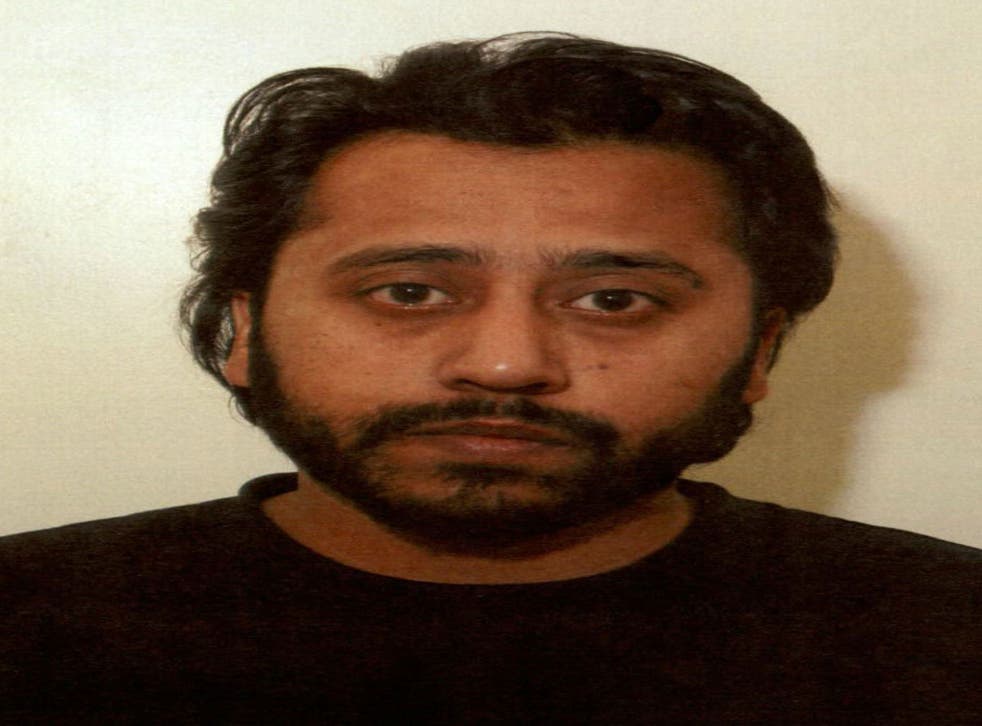 A man who travelled to Syria to join a terrorist training camp has become the first person in the UK to be convicted of terror offences in relation to the conflict.
Mashudur Choudhury, 31, travelled to the Middle Eastern country in October and was arrested at Gatwick Airport when he returned later that month.
He was found guilty of engaging in conduct in preparation for terrorist acts on Tuesday after a 12-day trial at Kingston Crown Court in London.
The court heard that Choudhury, of Stubbington Avenue, Portsmouth, travelled to Syria with four other people from his area but was the only one to come back.
Speaking for the prosecution, Alison Morgan told the jury: "The evidence clearly shows that this defendant planned for and then travelled to Syria with the intention of attending a training camp.
"The training was to include the use of firearms and the purpose of fighting was to pursue a political, religious or ideological cause.
"At times in his discussions with others the defendant described his intention to become a martyr."
Ms Morgan read out a number of messages exchanged by Ifthekar Jaman and the defendant via Skype.
In one exchange, Choudhury suggested the group he was travelling with should be called the "Britani brigade Bangladeshi bad boys".
Jaman, 23, spoke to the BBC about fighting with the Islamic State in Iraq and the Levant (Isis) against Assad's forces last year.
In an interview broadcast on Newsnight, he said: "We are trying to establish the law of God, the law of Allah. This is the duty on me... all these people are suffering. Muslims are being slaughtered."
In December, his family said they believed he had been killed in fighting.
The court also heard details of text messages sent between Choudhury and his wife.
In one message, she wrote: "Go die in battlefield. Go die, I really mean it just go. I'll be relieved. At last. At last."
Choudhury will be sentenced on 13 June and the prosecutions of several other suspected jihadis continue.
David Williams, the chief executive of Portsmouth City Council, downplayed evidence given to the court about his past employment as a youth worker.
Mr Williams said Choudhury held a "junior position" as a racial harassment caseworker six years ago after a criminal records check and was seconded as a part-time development worker in the Muslim community.
"Mashudur Choudhury embellished both roles on his CV as presented to the court," he added.
The total number of British participants in the conflict is estimated to be in the hundreds, with as many as 20 thought to have died in the fighting.
In pictures: Syria conflict

Show all 40
Assistant Chief Constable Brendan O'Dowda, from the South East Counter Terrorism Unit, said Choudhury's landmark conviction sent a "strong" message to anyone considering joining jihad in Syria.
He added: "The ongoing conflict in Syria is terrible for us all to see. Great sympathy is felt for those victims of that conflict. If anyone has a genuine desire to help then they are encouraged to offer aid and support by donating through charities supporting the relief operation.
"Syria is a very dangerous place - best described as a cocktail of high risk and threat. Anyone thinking of travelling to fight 'Jihad' against the Assad regime, think again. You are likely to be killed or kidnapped and if you return to the UK you are highly likely to be arrested."
Charles Farr, the Home Office's terror chief, warned recently that Britons travelling to Syria represented "the biggest challenge" to the security services since the 2001 Twin Tower attacks in New York.
The British government has been struggling to find ways to deter young people from the UK travelling to Syria to fight and has launched a campaign urging the families of people planning to go to intervene and stop them.
Security officials are worried that some fighters returning home may have been radicalised and could be planning attacks here.
Additional reporting by PA