Medical misadventure: verdict on Savita Halappanavar's tragic abortion death
Today would have been her wedding anniversary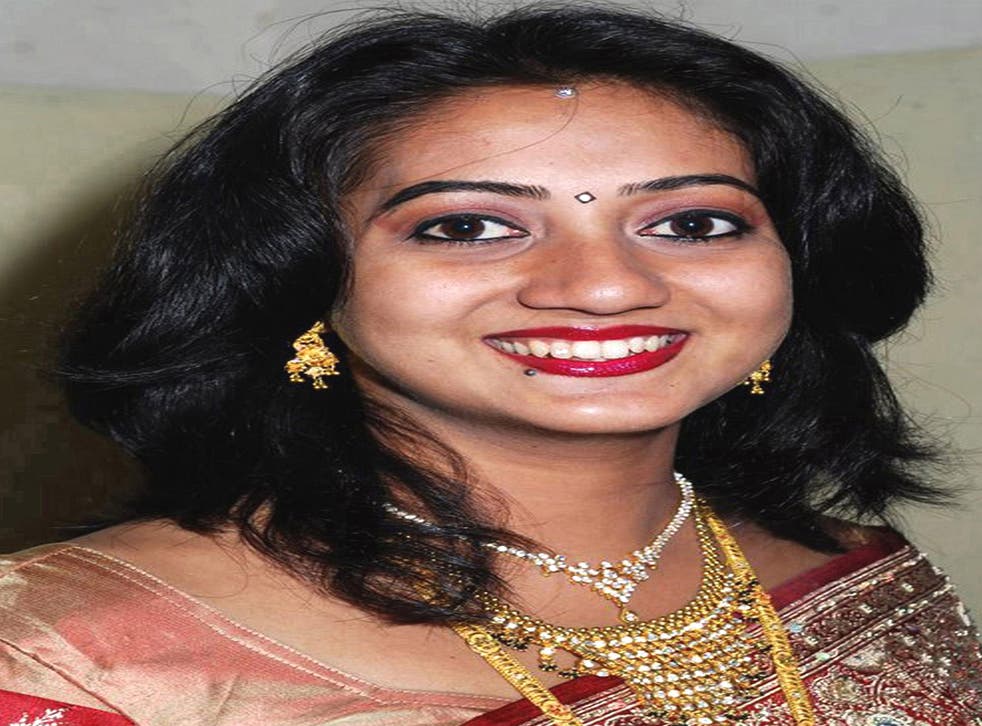 On what should have been his fifth wedding anniversary today, Praveen Halappanavar was instead at a coroner's court, hearing a jury deliver a verdict of misadventure in the death of his wife, who was told by an Irish hospital that she could not have a termination "because Ireland is a Catholic country".
Mr Halappanavar, whose wife Savita died in Galway last October, afterwards launched a scathing attack on the hospital, declaring: "It's horrendous, barbaric and inhumane the way Savita was treated".
The inquest yesterday concluded Mrs Halabbanavar's death was specifically due to sepsis, e-coli and miscarriage.
The jury had heard evidence from Dr Peter Boylan, one of the country's leading obstetricians, that it was highly likely Mrs Halappanavar would still be alive had she been given a termination when she and her husband had requested one.
The previously fit and healthy Mrs Halappanavar was 17 weeks pregnant when she died.
A spokesman for the hospital acknowledged there had been lapses in the standard of care provided, saying deficiencies would be rectified and all the recommendations taken on board.
The jury made a series of nine recommendations, the central one of which was a call for clarity on when doctors can intervene to save the life of an expectant mother "to remove doubt and fear from the doctor and reassure the public".
Speaking after the verdict Mr Halappanavar, who had lived with his wife in Ireland for a number of years, said: "Medicine is all about preventing the natural history of the disease and improving the patient's life and health and look what they did. She was just left there to die.
"We were always kept in the dark. If Savita would have known her life was at risk she would have jumped off the bed, straight to a different hospital. But we were never told."
The verdict of the inquest, which heard much harrowing evidence, will generate renewed impetus for the already strong surge of public opinion in favour of a far-reaching overhaul of Ireland's abortion law.
Successive governments have been heavily criticised for dodging the issue of clarifying the law. The case has triggered a bout of national soul-searching with the government promising to rush through fresh legislation and new regulations.
At the conclusion of proceedings coroner Dr Ciaran MacLoughlin told Mr Hapappanavar: "Praveen, I want to offer you my sincerest and deepest condolences on the death of Savita. You showed tremendous loyalty in the love to her during her last week.
"The whole of Ireland has followed your story and I want, on their behalf, to offer our deepest sympathy. You will also be watched over and protected by the shadow of Savita who was in our thoughts during this painful and difficult journey."
The jury's recommendations were:
* The Medical Council should say exactly when a doctor can intervene to save the life of a mother, which will remove doubt or fear from the doctor and also reassure the public;
* Blood samples are properly followed up;
* Protocol in the management of sepsis and guidelines introduced for all medical personal;
* Proper communication between staff with dedicated handover set aside on change of shift;
* Protocol for dealing with sepsis to be written by microbiology departments;
* Modified early warning score charts to be adopted by all staff;
* Early and effective communication with patients and their relatives when they are being cared for in hospital to ensure treatment plan is understood;
* Medical notes and nursing notes to be kept separately;
* No additions or amendments to be made to the medical notes of the dead person who is the subject of an inquiry.
Register for free to continue reading
Registration is a free and easy way to support our truly independent journalism
By registering, you will also enjoy limited access to Premium articles, exclusive newsletters, commenting, and virtual events with our leading journalists
Already have an account? sign in