Luton family member feared to have travelled to Syria stopped by police at airport and let go
Police insisted that there was no indication then that any of them planned to go to Syria and they were allowed to travel unimpeded the next day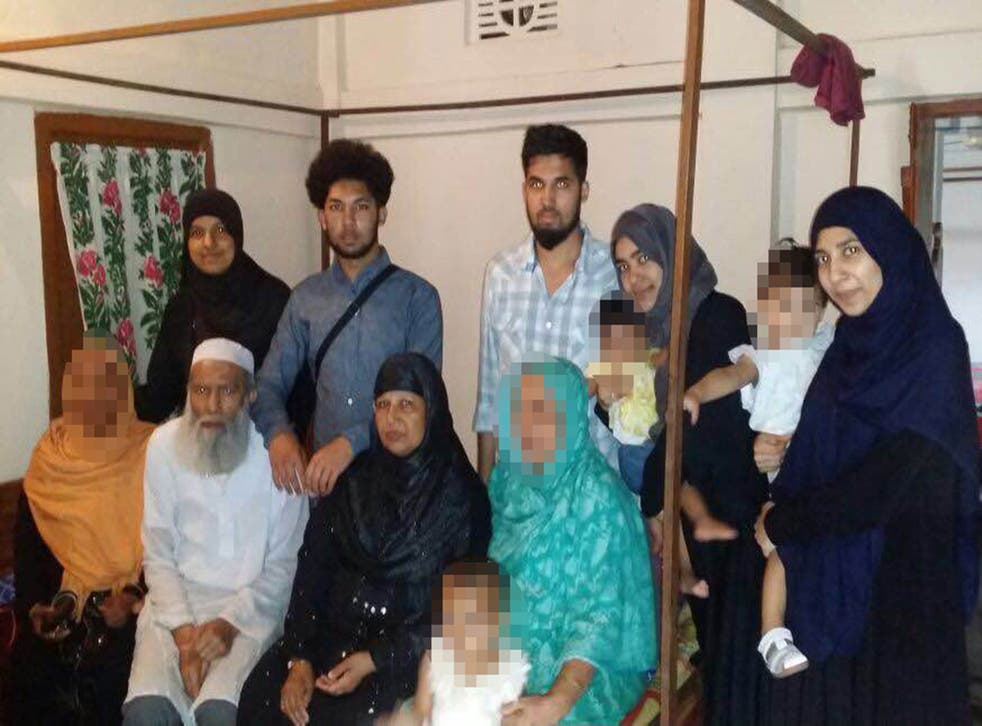 A member of the family of 12 from Luton believed to have travelled to Syria was stopped by police and their home was searched the day before they left the UK.
One of the group – thought to be 21-year-old Rajia Khanom – was spoken to while they were at Heathrow on 9 April. She was not arrested, but at the same time the family's home in Luton was searched. Police insisted that there was no indication then that any of them planned to go to Syria and they were allowed to travel unimpeded the next day.
An investigation was launched when the group – including three children and two grandparents – failed to return from a holiday in Bangladesh.
Muhammed Abdul Mannan, 75, and his wife, Minera Khatun, 53, are missing, with their daughter, Ms Khanom, and sons Mohammed Zayd Hussain, 25, Mohammed Toufique Hussain, 19, Mohammed Abil Kashem Saker, 31, and Mohammed Saleh Hussain, 26.
Three unnamed children aged between one and 11 – a son of the older couple and two grandchildren – are with the group, as are Mohammed Abil Kashem Saker's wife, Sheida Khanam, 27, and Mohammed Saleh Hussain's wife, Roshanara Begum, 24.
Ms Khanom's brother Mohammed Akhtar Hussain told Channel 4 News his sister was initially prevented from flying when she was pulled aside at the airport. "She didn't have any of her own luggage to check in because everyone's luggage was mixed in together," he said. "But the officers thought this was odd as she was supposed to just be going on holiday."
Bedfordshire Police confirmed that one of the party was stopped at Heathrow and subjected to an examination under Schedule 7 of the Terrorism Act 2000.
Register for free to continue reading
Registration is a free and easy way to support our truly independent journalism
By registering, you will also enjoy limited access to Premium articles, exclusive newsletters, commenting, and virtual events with our leading journalists
Already have an account? sign in