Met told to reinvestigate 'racist abuse' of Gypsies and Travellers on 'secret' police Facebook page
Exclusive: Police watchdog rules original investigation was inadequate after accusations of a 'whitewash' by Traveller Movement charity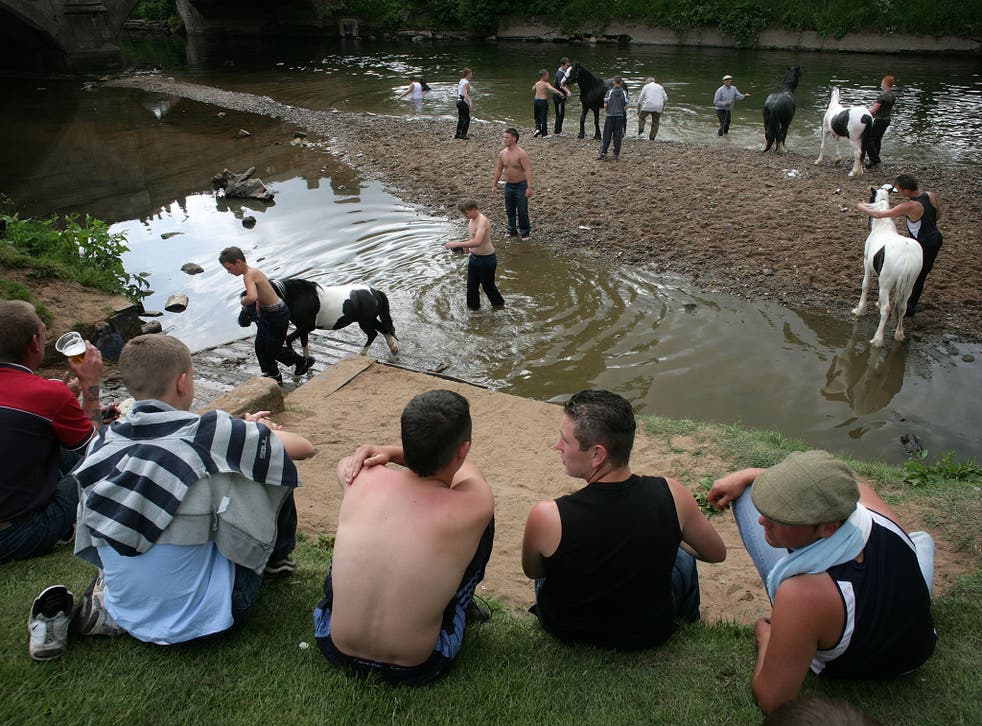 Scotland Yard has been ordered to reopen an investigation into allegations that its officers used a "secret" Facebook group to air racist views about ethnic minorities, after the police watchdog ruled that its original investigation was inadequate.
The Independent Police Complaints Commission (IPCC) said the Metropolitan Police's investigation into the racism claims – which concluded without any officers being formally disciplined or charged – was "not appropriate" given the serious nature of the allegations.
The claims centre around comments made about Gypsies and Travellers on an invitation-only Facebook group called "I've Met the Met". Many of the group's 3,000 participants are understood to be serving or retired police officers.
Transcripts seen by The Independent and later investigated by Scotland Yard showed the group's members discussing their hatred of "f***ing pikeys" and "low-life Gypsies". Both Travellers and Gypsies are officially recognised as ethnic minorities, making discrimination against them illegal.
In January, the Met's investigation concluded without any officers being formally disciplined. The Traveller Movement charity, which lodged the original complaint with the force, decided to appeal against the outcome through the IPCC after claiming that the Met's five-month investigation was "shambolic and disrespectful" and amounted to a "whitewash".
The watchdog has now ordered the Met to reopen its investigation after discovering that the officer in charge failed to contact any of the police staff who took part in the allegedly racist discussion. He was also unable to establish whether any serving officers had "liked" the comments, because he was not given full access to the Facebook group, the IPCC said.
UK news in pictures

Show all 50
"Considering the nature of the allegations and the potential for this complaint to discredit the police force, further inquiries need to be undertaken before this investigation is considered to be complete. Clearly some of the comments made on the group are offensive and of a racist nature," the watchdog said in a letter to the charity.
The IPCC also said the serving officers involved in the group should have opposed the allegedly racist comments or reported what was going on, as their code of ethics states they should be "proactive" in stopping discrimination.
A spokesman for the Traveller Movement said it was concerned that the comments reflected an "unhealthy canteen culture" within the Met which suggested it routinely discriminates against the Gypsy and Traveller communities. "We look forward to the re-investigation of our complaint. We hope that this time they actually contact and interview the serving police officers concerned," he said.
A Met spokeswoman said: "We will now reopen this investigation to undertake further inquiries to address these points. It would be inappropriate to comment further until our investigation has been concluded."
Excerpts: The Facebook group posts
"The Policing Diversity book reliably informed us we should 'remove your footwear when entering a Travellers caravan'." Reply: "Ha ha ha, that's only so they can nick them easier."
"If you don't live in a caravan, claim dole, have four aliases, convictions for theft of scrap metal, and are an artisan driveway landscaper then sorry chap, you're not a proper Pikey no matter how many teas you've had from a baked bean can."
Register for free to continue reading
Registration is a free and easy way to support our truly independent journalism
By registering, you will also enjoy limited access to Premium articles, exclusive newsletters, commenting, and virtual events with our leading journalists
Already have an account? sign in