Met Police may stop automatically believing rape victims after criticism over historic sexual abuse investigations
Sir Bernard Hogan-Howe is calling for suspected sexual offenders to be granted anonymity until they are charged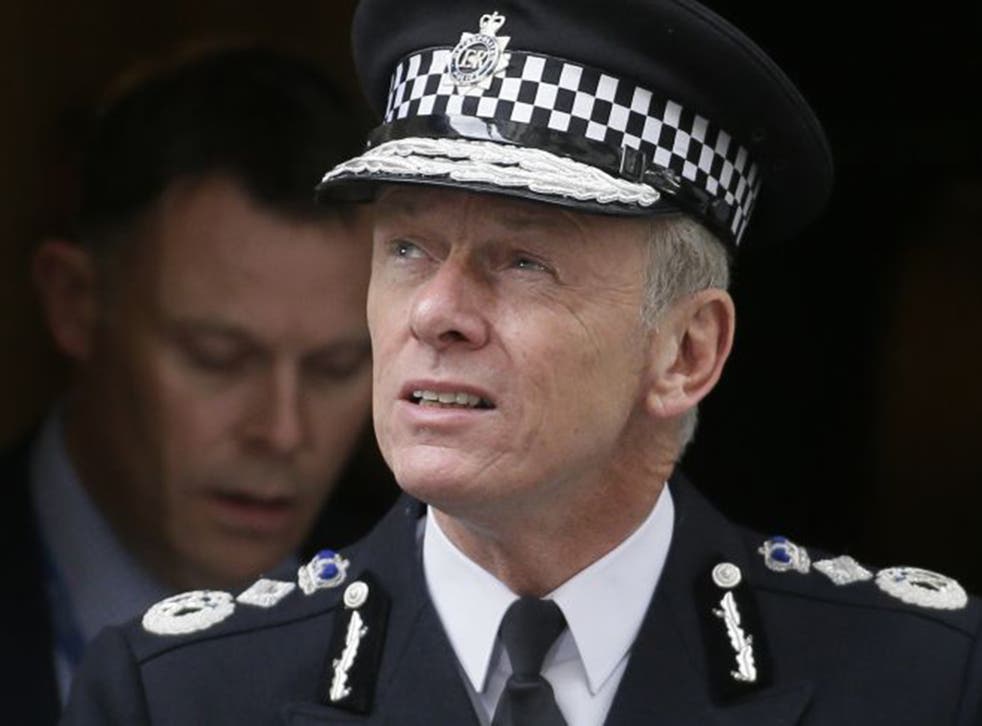 The Metropolitan Police may stop automatically believing people making claims of rape and sexual abuse after criticism over its handling of historical cases.
Sir Bernard Hogan-Howe, Commissioner of the UK's largest force, has ordered a review into the way allegations against public figures are investigated following the dropping of charges against Lord Bramall and the late Lord Brittan.
Writing in the Guardian, he said the Inspector of Constabulary's current guidance means that any complaint of sexual abuse must be immediately recorded as a crime and a victim should "always be believed".
Dame Elish Angiolini, who conducted a review into the prosecution of rape in London last year, questioned whether ordering officers to believe claimants was appropriate.
"It is more appropriate for criminal justice practitioners to remain utterly professional at all times and to demonstrate respect, impartiality, empathy and to maintain an open mind," she said.
"In the first instance, officers should proceed on the basis that the allegation is truthful."
Sir Bernard agreed with her assessment and said that officers must test the accuracy of allegations and evidence impartially, while supporting the complainant.
"Emotionally, though, it may not be enough to give victims confidence in our approach," he added.
The Commissioner insisted that officers do not currently "believe unconditionally" what they are told and conduct a series of interviews before starting to begin a formal investigation.
Alleged victims of sexual offences are granted automatic lifetime anonymity under current laws, while there are no restrictions on naming suspected offenders.
The precedent has come under increasing scrutiny since the death of Jimmy Savile, when revelations about his sexual abuse and the way victims were treated by authorities sparked a number of high-profile investigations against leading public figures.
As part of Scotland Yard's continuing Operation Midland, investigating a suspected VIP paedophile ring active in the 1960s and 1970s, testimony of an alleged victim known as Nick was heavily relied upon but no charges have been brought.
Lord Bramall, the former head of the armed forces, was investigated for nine months before the charges were dropped and former Conservative MP Harvey Proctor said he was the victim of a "homosexual witch hunt" after being interviewed under caution.
Sir Bernard described a "dam bursting" after Savile's death starting a flood of claims by men and women coming forward to report historical and recent sex abuse as a part of "growing confidence" in how police treat victims.
"Investigating these cases is exceptionally difficult," he wrote. "Victims are often damaged by their experience and rarely disclose everything until they begin to trust officers.
"The passage of time makes it difficult to prove or disprove the allegations.
"If there's only one complainant at first, the only way to find corroboration is to investigate and go where the evidence takes you."
One key argument for naming suspects has been to encourage other possible victims to come forward with evidence that may prove a conviction.
But Sir Bernard is proposing restrictions on identifying them before formal charges are brought, unless an application is made to a judge.
"Those investigated are innocent until proven guilty, but reputations may be tarnished before we have been able to reach a conclusion," he said.
"This is distressing for those who are investigated, and for their families, which is why we expressed our sympathy to Lord Bramall."
The Commissioner gave no indication of a halt to Operation Midland and urged the public to support police as they continue their investigations.