Man radicalised by hate preacher jailed for attacking schoolboy in London street
Michael Coe, an associate of imprisoned cleric Anjem Choudary, sentenced to 28 months after knocking teenager unconscious for embracing his girlfriend in public
Monday 05 December 2016 15:40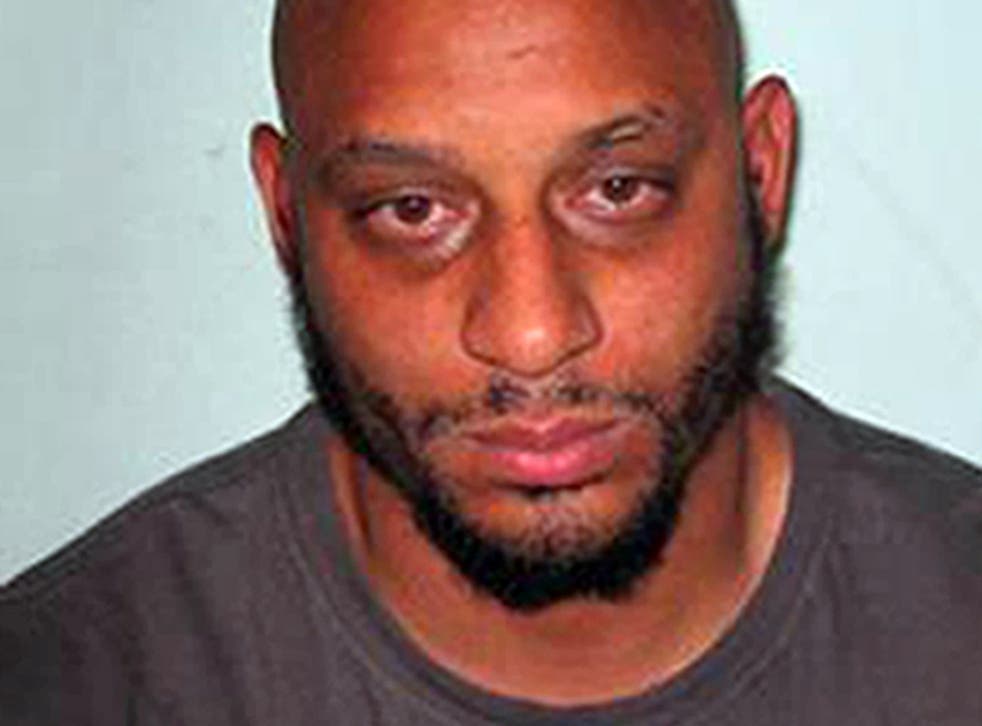 An associate of the hate preacher Anjem Choudary has been jailed for 28 months for knocking a schoolboy unconscious because he cuddled his girlfriend in the street.
Michael Coe, a Muslim convert, has a long record of violent offences, starting when he was 16, including assaults, burglary, robbery and violent disorder.
The married father of two was convicted in August of attacking the 16-year-old boy in April after he took exception to him cuddling his teenage girlfriend in Newham, east London.
The 35-year-old had been radicalised in prison by a convicted al-Qaida terrorist, Dhiren Barot, in 2007 while serving an eight-year term for firing a shotgun at police during an arrest.
Sentencing him at Southwark crown court, the judge Michael Gledhill QC said: "At the time of these offences you either held extremist views or views that were getting very close to extremist views.
"And I have no doubt at all that these views were nurtured in prison, and probably outside prison, by your association with convicted extremists in prison, and perhaps out of prison."
He added: "You stopped to reprimand [the couple], and you were acting as a self-appointed enforcer of your interpretation at the time of how Muslims should behave."
The judge said he had concluded this for two reasons. "Firstly, when you told the boy to let the girl go, you asked him how would he feel if someone did the same to his sisters. When he protested that he was doing nothing wrong, he showed you his school tie to let you know that he was just a schoolboy.
"You then asked him, and then her, whether they were Muslim. They both denied that they were. Why? Because they were frightened of what you would do if they told you the truth, that they were in fact Muslim.
"Denying their religion shows just how threatening you were when they said they were not Muslim."
The judge said the second reason he believed Coe had been policing how he thought young Muslims should behave was that the defendant had been involved in a similar incident in 2013.
Coe was convicted of religiously aggravated harassment after seeing a Muslim woman talking to a group of men and telling her that it was against Islam.
Coe, also known as Mikaeel Ibrahim, has attended a number of extremist demonstrations, including protests over the banning of niqabs in France and the values of sharia law.
Anjem Choudary jailed for five-and-a-half years for urging support of Isis
He became a close associate of Choudary, founder of the banned organisation al-Muhajiroun, of which Coe was a member.
On 15 April Coe was driving through east London when he spotted the two 16-year-olds hugging on the pavement. He pulled over to confront the pair, demanding to know whether they were Muslims, before calling the boy's girlfriend a "whore".
He grabbed the boy by the throat and threw him to the ground before kicking his head as he lay there, leaving him unconscious and bleeding from two head injuries.
When a passing schoolteacher, Boutho Siwela, tried to come to the teenager's aid, he was also attacked.
Coe, who is 6ft 1in and weighs 16 and a half stone, admitted "shoving" the boy, who is half his size, but claimed he was acting in self-defence.
UK news in pictures

Show all 50
In a victim impact statement the boy, who cannot be named for legal reasons, said the attack had left him frightened of older men.
Reading from the statement, the prosecutor Jonathan Polnay said: "He feels the offence has affected his life quite a lot. He doesn't see his friends outside of school. He has also split up with the girl who was his girlfriend at the time.
"He said he is now worried and scared of older men and what they might do. He says he doesn't know the man who did this to him and he is very scared for his life if he was to come in contact with him again, because the attack on him was so random."
Coe was convicted in August of assault occasioning actual bodily harm and battery after a trial at Southwark crown court.
PA