Michael Gove expected to back down on legal aid reforms
The move could be signalled within days by the Justice Secretary
Nigel Morris
Deputy Political Editor
Friday 22 January 2016 20:38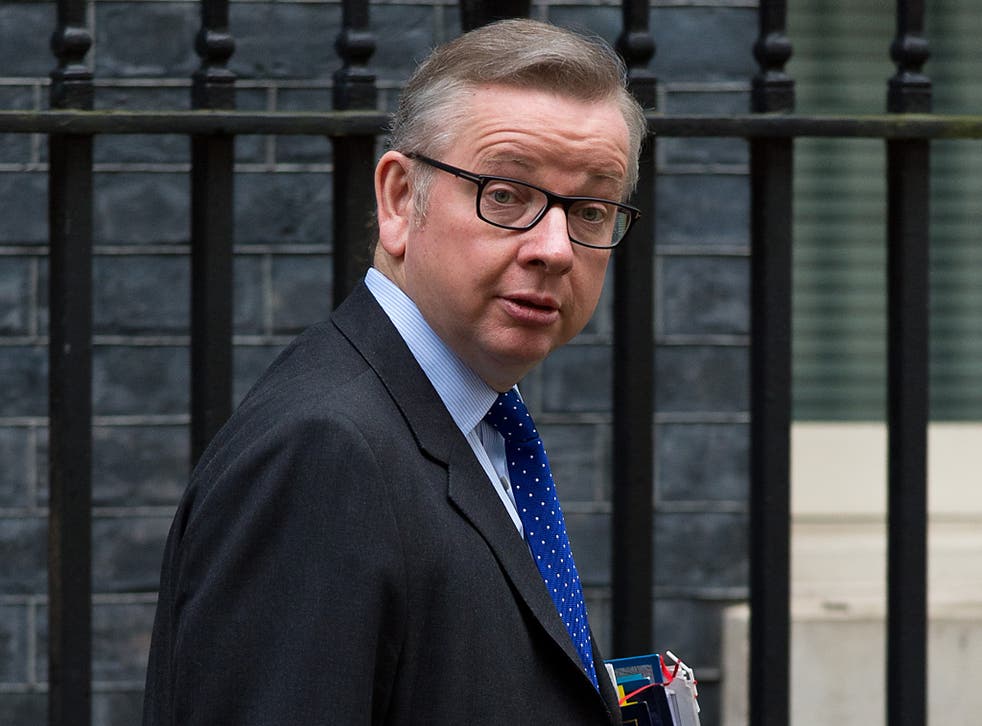 Ministers are on the brink of a retreat over plans to overhaul the legal aid system, The Independent understands.
The move could be signalled within days by the Justice Secretary Michael Gove.
Changes to the system of allocating legal-aid work in police stations and magistrates courts have already been delayed by the Ministry of Justice (MoJ) by three months.
Solicitors in the vast majority of areas of England and Wales have begun court action over its proposals, arguing the whole process was flawed. Critics claim the shake-up will put local solicitors' firms out of business as they cannot compete with larger rivals.
The MoJ has been agonising over how to respond to the threat of costly legal action. Mr Gove is expected to outline his decision on 26 January amid growing expectation he will back down. Whitehall sources confirmed that the policy was being re-examined, although the MoJ insisted it still planned to defend changes in court.
The shadow Justice Secretary, Lord Falconer, told to Mr Gove this week: "This process has descended into chaos and is clearly set for failure. Labour, practitioners and experts warned from the start that this was a flawed policy but ministers pushed ahead regardless."
Michael Gove is expected to back down on reform of the legal aid system on 26 January.
Register for free to continue reading
Registration is a free and easy way to support our truly independent journalism
By registering, you will also enjoy limited access to Premium articles, exclusive newsletters, commenting, and virtual events with our leading journalists
Already have an account? sign in