Murderer claiming wrongful conviction brings legal challenge over jail interview
Mark Alexander took legal action against the Ministry of Justice after his request to be interviewed over the phone by a journalist was rejected.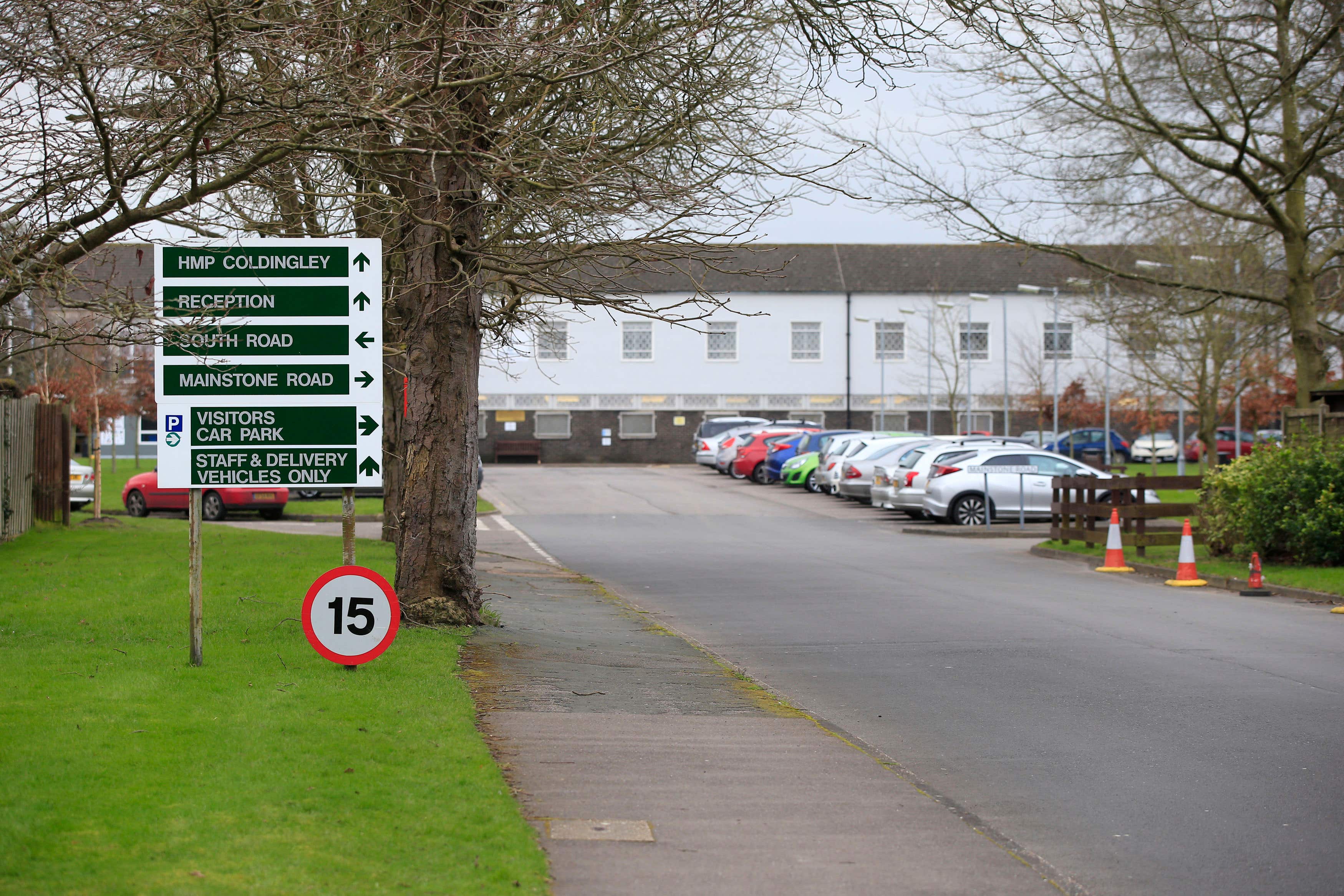 A prisoner who claims he was wrongly convicted of killing his father has brought a High Court challenge against the Government over a refusal to let him speak to a journalist about his case.
Mark Alexander, then aged 22, received a life sentence with a minimum term of 16 years after a jury found him guilty of murdering 70-year-old Samuel Alexander in September 2010.
A trial at Reading Crown Court was told that the then-law student had killed his father in a bid to escape his "controlling influence" and buried his body in concrete in the garden of the family home in the small village of Drayton Parslow, Buckinghamshire.
Alexander, currently being held at HMP Coldingley, Surrey, has "always insisted he is innocent of the crime, and is the victim of a serious miscarriage of justice", his lawyers told the High Court.
He took legal action against the Ministry of Justice (MoJ) after the governor of the prison rejected his request to be interviewed over the phone by Robin Eveleigh, a journalist who wants to make a podcast about Alexander's case.
The prisoner, who has gained two law degrees in prison, wants to "raise awareness of his case" and use a podcast because of the "success of the best of them – such as Serial – in overturning unsafe murder convictions", his lawyers told a judge.
Mr Justice Andrew Baker, overseeing a hearing in London on Tuesday, is being asked to quash decisions by Coldingley governor Niall Bryant to refuse permission for a phone interview.
Alexander's lawyers argue the decision was "irrational" and is an "unjustifiable interference" with his human rights, including freedom of expression.
The MoJ challenges Alexander's claim, arguing that it had been rationally decided that the prisoner's request was "not urgent or immediate" and that a phone interview "might cause distress to others, and that there was a risk of outrage to public sensibilities".
Greg Callus, representing Mr Alexander, said in written arguments that it was "fanciful that 'public sensibilities' would be 'outraged' by a prisoner alleging he was the victim of a miscarriage of justice".
"However heinous the crime, the right-thinking member of the public does not believe that people should be wrongly convicted or imprisoned for crimes they did not commit," he said.
Mr Callus said Alexander's case was "not a crime that is either 'notorious' or 'horrific'" and that he had a "genuine and heartfelt allegation of miscarriage of justice".
Mr Callus said the prisoner's relatives "wish to engage" with the potential podcast, adding that the "reunification of the family and closure as to the murder" can only be achieved through an investigation leading to a fresh appeal.
"It is the baldest of hypothetical assertions to say that 'victims' may be distressed," he said.
The barrister said the "wrong criteria" and "wrong standard" had been applied over Alexander's interview request, adding that the prisoner had "behaved impeccably in prison".
John Jolliffe, for the MoJ, said in written arguments that telephone interviews between a prisoner and the media that might be published or broadcast were only allowed in "exceptional circumstances".
Such applications were "very rare", with the governor taking "careful account" of Alexander's request, the barrister said.
He added that the governor's position was not a "blanket ban" and made in line with policy.
"A serving prisoner does not have a general right to give interviews to the media," Mr Jolliffe said, but added that they have "largely unfettered access to communication with the outside world by letter".
He said the court had previously ruled in another case that "in most cases it would be legitimate to refuse permission for telephone communication, where written communication would suffice".
Mr Jolliffe said Alexander was "not 'incommunicado'", and that the decision to refuse a interview did not prevent the prisoner collaborating on articles being written about his case nor stop a podcast being made.
He also noted that the prisoner had a website and Twitter account, with more than 500 followers, operated on his behalf.
"He in fact has a wide variety of means at his disposal through which he can express himself to the wider world," the barrister said, concluding that the interference with the prisoner's rights was "at the more modest end of the spectrum".
The hearing before Mr Justice Andrew Baker is due to conclude on Tuesday, with a ruling expected at a later date.