Mirror Group faces 55 new hacking claims
High Court rejects attempt by publisher to throw out cases by four claimants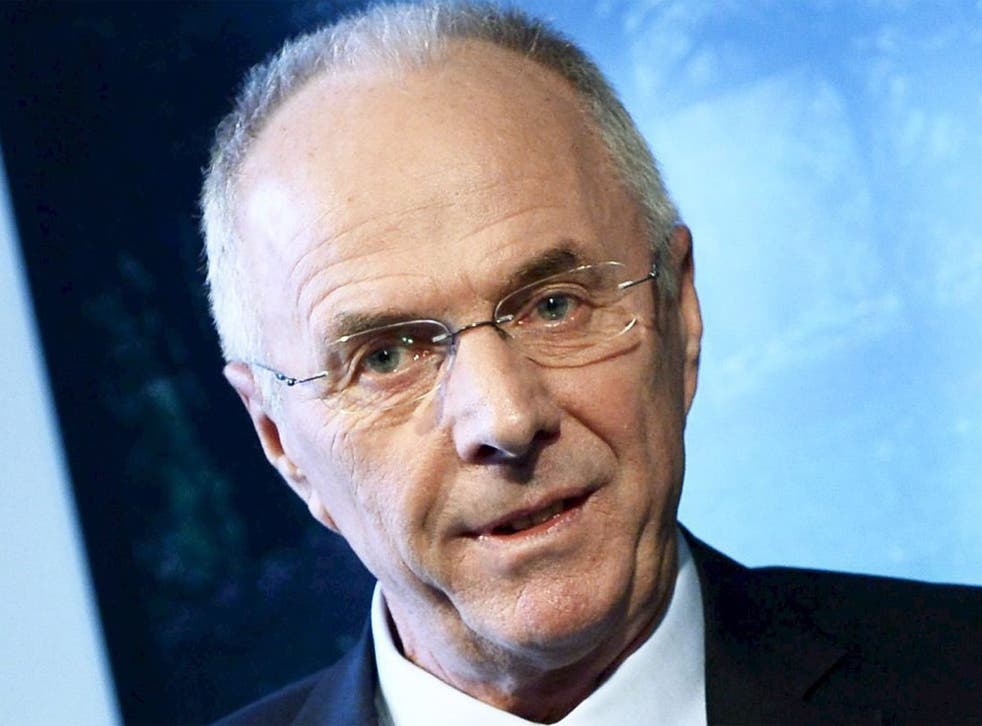 Mirror Group newspapers is expected to face 55 fresh claims of alleged phone hacking after a judge rejected an attempt by the publisher to throw out preliminary cases brought by claimants including the former England football manager Sven-Goran Eriksson.
Legal sources told The Independent that a number of "high-value" damages claims will be filed against the publisher of the Mirror titles and the Sunday People following the High Court ruling that the newspaper group has a case to answer for the alleged use of illegal voicemail interception by its journalists.
The judgment raises the prospect of Trinity Mirror facing a legal battle over phone-hacking damages claims similar to that of Rupert Murdoch's News International – now News UK.
Civil claims arising from phone hacking at the defunct News of the World have so far cost at least £300m, although a former senior Murdoch employee recently admitted that the figure could eventually exceed £500m.
The Independent understands that many of the new Mirror Group claimants are connected to victims of phone hacking who have already won damages for breach of privacy by the NOTW. Some of the new cases have been prepared following personal notification by Scotland Yard detectives of evidence of wrongdoing inside the Mirror Group titles.
Last night a Trinity Mirror spokesman said: "We can't possibly comment on claims we have not received."
Publicly-listed Trinity Mirror PLC, which has a market capitalisation of £330m compared to the £6.5bn of Mr Murdoch's News Corp, confirmed to the Stock Exchange earlier this year that it is under police investigation to establish whether it and its senior directors could be held "criminally liable" for phone hacking.
The company, which saw its share price fall by 3 per cent following the judgment before it later recovered, said after today's ruling that it continues to contest the claims against it "vigorously" and has sought leave to appeal.
Mark Lewis, the lawyer who was instrumental in bringing the scale of phone hacking within the Murdoch empire to light, is representing many of the claimants in the rapidly expanding new front in litigation against newspapers over alleged illegal newsgathering.
In a statement, his law firm Taylor Hampton, said: "Mirror Group now needs to concentrate on properly defending these actions and our clients now look forward to their claims proceeding.
"We hope that today's judgment will mean that the full picture will now emerge as these cases unfold. It is time for MGN to come clean and reveal what went on."
Lawyers for Mirror Group last month used a two-day hearing at the High Court in London to ask for the hacking claims brought against it by the former Blackburn Rovers and Manchester City footballer Garry Flitcroft and Abbie Gibson, a former nanny of the Beckhams, to be struck out.
The company also asked for "crucial evidence" in the cases of Mr Eriksson and the former Coronation Street actress Shobna Gulati to be dismissed.
But Mr Justice Mann today rejected the applications, saying that while the claims from Mr Flitcroft and Ms Gibson faced "real problems", they were not "fanciful" while all four cases should be allowed to continue in their present form.
However, the judge said that the publisher had succeeded in landing "significant blows" against the case of Mr Flitcroft, whose complaint relates to revelations in 2001 by the Sunday People about his extra-marital affairs with a lap dancer and a nursery nurse.
Lawyers for the Mirror Group had complained of discrepancies in the former footballer's statements relating to his case but Mr Justice Mann found that: "Mr Flitcroft has a real prospect of establishing that phone hacking played its part" in the revelations about his private life.
In a terse statement, Mirror Group said it noted the contents of the ruling. It added: "MGN continues to contest the four claims vigorously."