Mirror hacking trial: Staff 'sung Ying Tong song' as they hacked Yentob's phone
Dan Evans, who admitted phone hacking for the News of the World, is a key witness in the MGN trial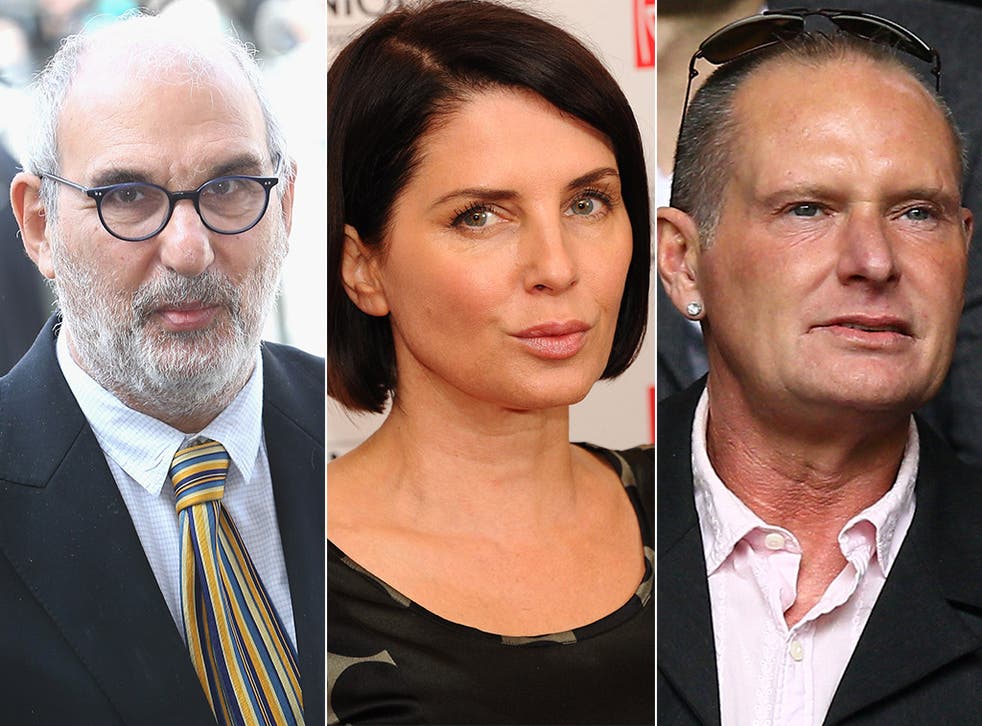 The "industrial scale" phone hacking conducted by journalists at Mirror Group Newspapers went "right to the top" of the organisation, the High Court has heard.
Senior journalists at Trinity Mirror's three national titles presided over a culture that made hacking at Rupert Murdoch's News of the World "look like a cottage industry", the first civil trial related to voicemail hacking was told.
Phone hacking was so endemic that one senior journalist even suggested that an Enigma-style code-breaking machine should be developed that would automatically "crack" protected voicemail pin-numbers, to make listening to messages even easier.
The claims emerged at the start of a civil hearing to decide the amount of compensation to be awarded to eight targets of Trinity Mirror phone-hacking. David Sherborne, opening the case for eight victims who are taking legal action against MGN, who include the actress Sadie Frost and the former England footballer Paul Gascoigne, said years of hacking had delivered the Daily Mirror, Sunday Mirror and The People a "treasure " of highly personal material for publication.
"This was not the work of junior reporters," said Mr Sherborne, adding: "It was quite the opposite." He told the court that "scores" of journalists across all three national Mirror titles were involved in potential wrongdoing and that so far "only the tip of the iceberg" had been revealed.
One of the eight claimants is the BBC's current creative director, Alan Yentob. The interceptions of Mr Yentob's phone messages was described to the court as being on an "extraordinary scale".
Mr Sherborne said the BBC executive had been hacked by 18 different MGN journalists and that 330 calls from Mirror landlines had been made to his phone between 2002 and 2005. Documents given to the court also suggested that Mr Yentob had been "intensely hacked" from mid-1999.
One of the witnesses during the civil trial, expected to last a fortnight, is the former Daily Mirror business journalist, James Hipwell. Mr Sherborne made reference to Mr Hipwell's testimony in which he claims recalling that when Mr Yentob's voicemails were intercepted, Daily Mirror showbiz journalists would begin singing a famous Spike Milligan song. The nonsense song – containing the words "Ying Tong yiddle I po" – was briefly referred to by the judge, Mr Justice Mann, as "The Goon Show song".
Another witness will be the former Sunday Mirror journalist, Dan Evans. Mr Evans worked for the News of the World when he left MGN. He pleaded guilty to phone hacking and was a key witness during last year's lengthy News International criminal hacking trial where Andy Coulson, the former NoTW editor, was jailed for phone hacking.
Two senior staff journalists, who cannot be identified, were described to the court as "inducting" Mr Evans in the "dark art" of hacking.
Mr Sherborne told the judge that eight separate trials were now before him, and that "hundreds" of potential victims were looking to the outcome of these "representative" cases. He said the court should decide on a level of damages that incorporated the full extent of wrongdoing inside MGN.
The publisher has admitted to 99 articles connected to the eight claimants that would not have been published without hacking. After years of denying hacking took place at its titles, MGN admitted six months ago that its journalists had hacked. The civil trial continues.
Mirror hacking: Eight victims
Alan Yentob
Current creative director of the BBC, and a former controller of BBC 2. He regularly appears on-screen as a presenter of arts series such as 'Imagine'.
Sadie Frost
The actress, once married to one of Britain leading stage stars Jude Law, is also a businesswoman. Her circle of celebrity friends have been described as being of particular interest to MGN's titles.
Shane Roche
The actor is better known by his stage name – Shane Richie. He is also a singer and comedian and has been a cast member of EastEnders.
Lauren Alcorn
She was a flight attendant for Virgin Atlantic when she was targeted by MGN. Her relationship with the footballer Rio Ferdinand put her in the spotlight.
Shobna Gulati
Best known to the British public as Sunita in the long-running ITV soap, 'Coronation Street'.
Paul Gascoigne
Former England football star. When he was hacked by MGN between 2000 and 2006 he describes that period of his life as "difficult for him mentally and physically".
Lucy Taggart
Former EastEnders actress, also called Lucy Benjamin.
Robert Ashworth
Television producer who is of particular interest to Britain's tabloid press because of his former marriage to the soap-actress Tracy Shaw, who played Maxine Peacock in 'Coronation Street'. His voicemails connected to Ms Shaw have been described as "extremely sensitive" and covered issues such as fertility treatment.
Register for free to continue reading
Registration is a free and easy way to support our truly independent journalism
By registering, you will also enjoy limited access to Premium articles, exclusive newsletters, commenting, and virtual events with our leading journalists
Already have an account? sign in