Mohammed Awan: Isis suicide bomber's brother convicted of preparing terror attack in UK
Dentistry student claimed he bought ball bearings and slingshot for hunting 
Lizzie Dearden
Home Affairs Correspondent
Wednesday 13 December 2017 17:02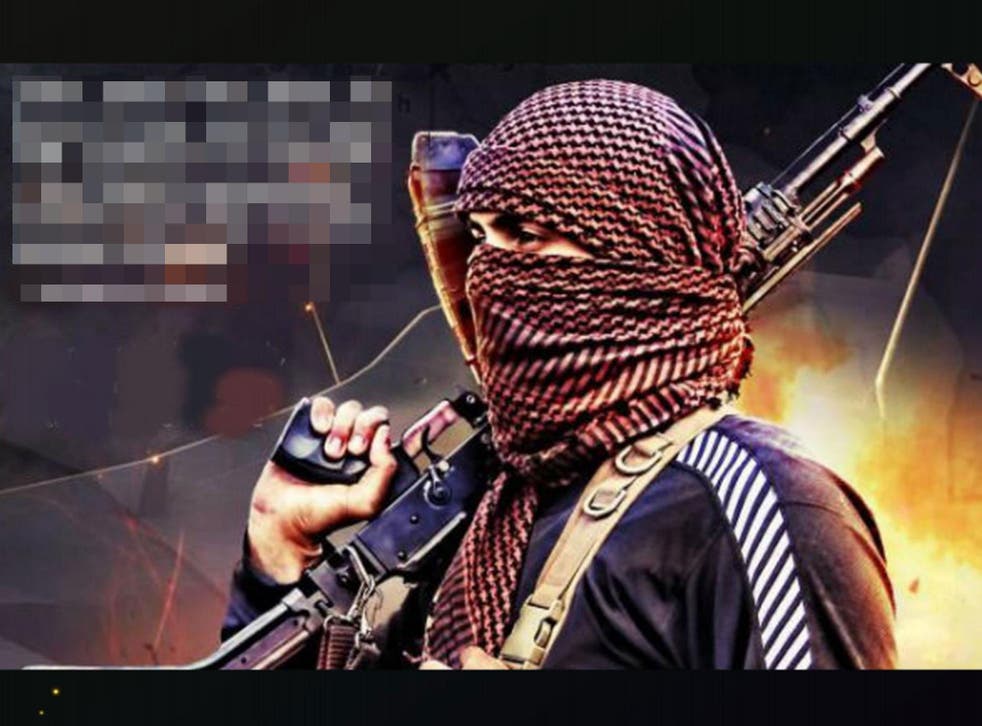 The brother of an Isis suicide bomber has been convicted of preparing for a terrorist attack, after claiming he bought bomb-making materials and weapons for hunting and fishing.
Mohammed Awan, 24, told police he intended to hunt rabbits and other game with a slingshot and 500 ball bearings purchased online.
But investigators uncovered a bomb-making manual advising jihadis to use the bearings as shrapnel among a prolific quantity of terrorist propaganda.
Prosecutors told Sheffield Crown Court that the day before the slingshot was delivered, Awan searched online for information about the injuries ball bearings fired from a slingshot could cause.
The dentistry student, from Huddersfield, had downloaded a manual advising would-be terrorists to practice with slingshots and other "primitive weapons" before moving onto firearms.
Chapter headings in the document included: "Survival Techniques", "Modern Weapons", "Bomb Making", "The Jihad Begins" and "Escaping for Safety".
The manual, which surfaced in 2015 and has been linked to both al-Qaeda and Isis, targets Muslims living in the West and remained easily available online at the time of writing.
It was among a "significant amount of terrorism-related material" found on 11 mobile phones, 16 USB sticks and seven computers examined by specialist police officers.
One memory stick found in Awan's bedroom contained a 36-minute video featuring a senior terrorist leader who was killed in a 2016 US drone-strike.
It showed the extremist calling for young Muslims to wage jihad and featured graphic footage of how to kill and kidnap victims, while teaching tactics for terrorists using assault rifles and small firearms.
Awan's older brother, Rizwan, blew himself up in a suicide bombing while fighting for Isis in Iraq in March 2016.
Rizwan, a former British Gas employee, was the nephew of a local councillor and had travelled to Isis territories with his wife in 2015.
The brothers were in contact with each other before Isis issued a propaganda report announcing Rizwan's "martyrdom" under his nom de guerre, Abu Musa al-Britani.
Awan was arrested by counter-terrorism police in June following an intelligence-led investigation, with police raiding his student accommodation in Sheffield and family home in Huddersfield.
Awan denied preparing of an act of terrorism and two counts of possessing a record likely to be useful to a person preparing an act of terrorism, but was convicted at Sheffield Crown Court on Wednesday.
Detective Superintendent Simon Atkinson, the head of investigations at Counter Terrorism Policing North East said: "Awan was influenced by the material he had researched online which included numerous Daesh [Isis] propaganda sites. He purchased ball bearings online and information about the use of these in attacks was contained in the material he had downloaded.
UK news in pictures

Show all 50
"Whilst we do not know the full details of Awan's intentions, officers intervened swiftly before Awan could put any plans into practice. Public safety is, and always will be, our priority."
Sue Hemming, head of the Crown Prosecution Service's (CPS) counter-terror division, said Awan had acted on the propaganda he was consuming by "buying a simple but potentially dangerous weapon which he intended to use to harm innocent people".
"The prosecution's evidence against him undermined Awan's attempt to portray his actions as harmless and he will now need to serve a sentence for his behaviour," she added.
Awan will be sentenced on 20 December.
His conviction came on the same day as an unrelated case that saw a London man convicted of encouraging terror attacks and disseminating extremist material.
Mijanul Haque, 23, had been stopped at Heathrow Airport as he returned to the UK on a flight from Ghana in August 2016.
Officers found Isis propaganda on his phone, laptop and other devices, showing videos had been shared with contacts over WhatsApp alongside links to material calling for terror attacks.
Commander Dean Haydon, head of the Metropolitan Police's counter-terrorism command, said: "We've seen from the devastating attacks suffered here in the UK and abroad the terrible impact of this toxic ideology.
"It was clear from the array of material we found on Haque's devices that he was sharing their material to promote Daesh and encourage others to commit terrorist acts."
He is due to be sentenced on 18 December. The UK terror threat-level remains at "severe", with nine plots being foiled by security services so far this year.
Register for free to continue reading
Registration is a free and easy way to support our truly independent journalism
By registering, you will also enjoy limited access to Premium articles, exclusive newsletters, commenting, and virtual events with our leading journalists
Already have an account? sign in
Register for free to continue reading
Registration is a free and easy way to support our truly independent journalism
By registering, you will also enjoy limited access to Premium articles, exclusive newsletters, commenting, and virtual events with our leading journalists
Already have an account? sign in