More than 170 stolen Christmas presents found in Birmingham after Amazon delivery held up at knifepoint
The presents are being returned to their owners as quickly as possible but hundreds more could be missing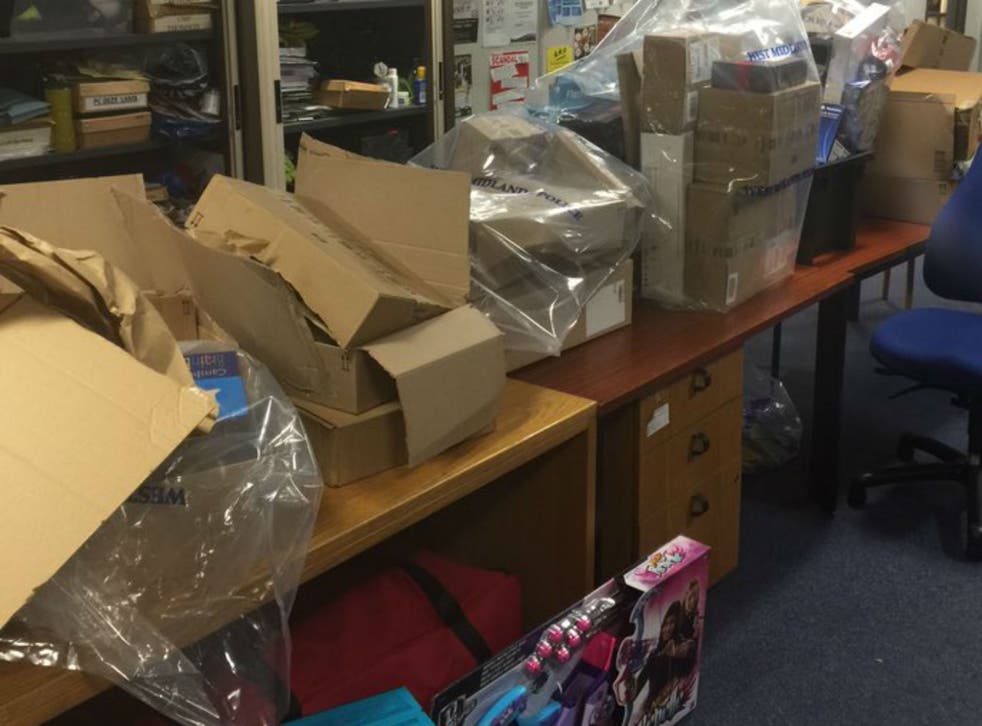 More than 170 stolen Christmas presents have been discovered by police in Birmingham after an Amazon van driver was held up at knifepoint.
Police are now working with the retailer to race the packages to their owners in time for Christmas Day but hundreds more are feared to remain missing.
West Midlands Police said the recovered gifts were from just one stolen vehicle, while a second stolen Amazon van remains missing, potentially filled with hundreds of parcels.
Officers swooped on a property in Quinton on Friday afternoon after a tip-off that led them to find parcels being unloaded from one of the vans.
They both remain missing after being stolen in Birmingham and Sandwell last week, with thieves threatening one driver with a knife.
Six people aged between 21 and 50 have been arrested in connection with the case and are being questioned on suspicion of theft and robbery offences.
10 best Christmas puddings

Show all 12
Sergeant Matt Crowley, from Bournville Lane police station, said: "This is a great example of how the public and the police have worked hand in hand to save a lot of disappointment this Christmas.
"It just goes to show how if people trust their instincts and get in touch with us about concerns in their community, we can together effectively crack down on serious organised crime.
"We're keen to hear from anyone who can assist us with this investigation, which is still very much in its early stages.
"If you are worried one of these packages may be yours, please contact Amazon directly."
Police are still appealing for anyone who may have been the vans or who has any information to come forward.
Anyone who can help should call police on 101 or the Crimestoppers anonymously on 0800 555 111.
Register for free to continue reading
Registration is a free and easy way to support our truly independent journalism
By registering, you will also enjoy limited access to Premium articles, exclusive newsletters, commenting, and virtual events with our leading journalists
Already have an account? sign in
Register for free to continue reading
Registration is a free and easy way to support our truly independent journalism
By registering, you will also enjoy limited access to Premium articles, exclusive newsletters, commenting, and virtual events with our leading journalists
Already have an account? sign in