More than 31,000 web pages found with child sex abuse images as paedophiles turn to image sharing sites and bitcoin
Many victims were younger than 10 and some images showed rape and bestiality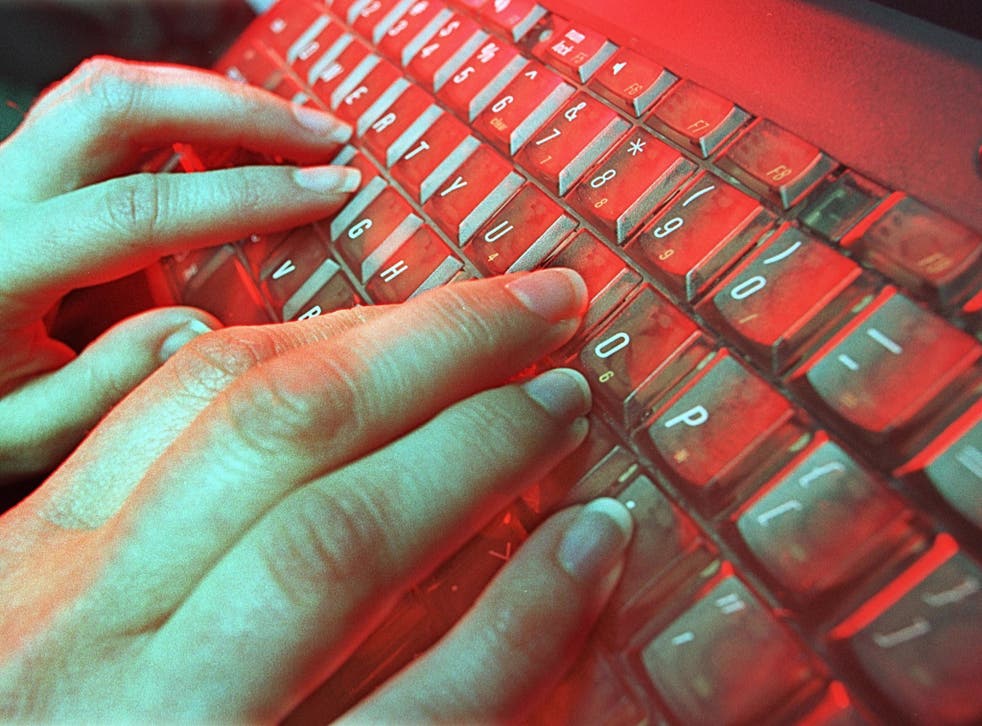 More than 31,000 web pages containing child sex abuse images have been found by a UK watchdog warning that paedophiles are using bitcoin in efforts to cover their tracks.
Popular image hosting websites used by the public to share holiday snaps and other pictures are being abused by criminals distributing the material, researchers found.
Many victims appeared to be younger than 10 and some photos and videos involved rape, bestiality and sadism, the Internet Watch Foundation (IWF) said in its annual report.
Chief executive Susie Hargreaves that while the online industry was "stepping up" efforts to block and remove images, many companies did not recognise there was a problem, or were too slow to respond.
"It is not good enough for those companies to allow the burden of responsibility to fall on a socially responsible few," she added.
"This year will ensure they have nowhere to hide as we will be targeting them for the benefit of all internet users and victims of sexual abuse."
Google, Twitter, Microsoft, Facebook, Apple and large internet providers are among the 117 companies and groups funding the IWF and helping its efforts to remove the images.
The 31,266 URLs found hosting pictures and videos of children being sexually abused in 2014 as a 137 per cent increase on the total in 2013, although the IWF put that rise down to improved search methods.
It comes after the regulator was given new powers to seek out criminal content in the wake of the murders of 12-year-old Tia Sharp and April Jones, five, by men found to have viewed child abuse images.
The IWF said that just 0.3% of imagery found in 2014 was hosted in the UK, compared with 18 per cent back in 1996.
Most of the images identified were hosted in North America and Europe, and in 45 countries in total.
Of the 95 UK-based web pages removed last year, almost 90 per cent contained images of children appearing to be aged 10 or under.
Emma Hardy, the IWF's director of external relations, said the group had 74,000 reports from the public last year and was now able to proactively search for child abuse images but the figure was the tip of the iceberg.
"I think there's still a huge amount out there," she added. "We've got a long way to go until we see the peak of this problem."
The IWF found many legitimate websites, mainly image hosting services, were being abused by criminals distributing child sexual abuse imagery.
The number of URLs removed from hosting sites, which allow people to create a shareable link directly to an image, rose from 5,594 in 2013 to 19,710 in 2014.
Meanwhile, online file hosting services saw 5,582 URLs removed because they were hosting child sex abuse images in 2014, compared with 1,400 in 2013.
Around 12 per cent of the pages found to contain the material were classed as "commercial" and the most prolific of those sites are now accepting bitcoin.
The virtual currency enables people to pay from their computer or phone in encrypted transactions independent of any bank that could be used to trace paedophiles.
The IWF said it was working with the world's largest bitcoin exchanges to share intelligence and prevent the use of the currency on child sex abuse sites.
It alerts law enforcement agencies and hotlines abroad when it discovers foreign-based sites with child sexual abuse images and "repeatedly chases" them until they are removed.
Writing in the IWF report, Home Secretary Theresa May said: "The IWF plays a vital role in combating child sexual abuse and protecting children from these despicable crimes.
"Its introduction of proactive searching across the internet has vastly increased the number of abuse images being removed from circulation."
Additional reporting by PA
Register for free to continue reading
Registration is a free and easy way to support our truly independent journalism
By registering, you will also enjoy limited access to Premium articles, exclusive newsletters, commenting, and virtual events with our leading journalists
Already have an account? sign in
Register for free to continue reading
Registration is a free and easy way to support our truly independent journalism
By registering, you will also enjoy limited access to Premium articles, exclusive newsletters, commenting, and virtual events with our leading journalists
Already have an account? sign in