Woman guilty of forcing daughter into marriage in Pakistan jailed for four and a half years
'You had cruelly deceived her. She was frightened, alone, held against her will, being forced into a marriage she dreaded,' judge says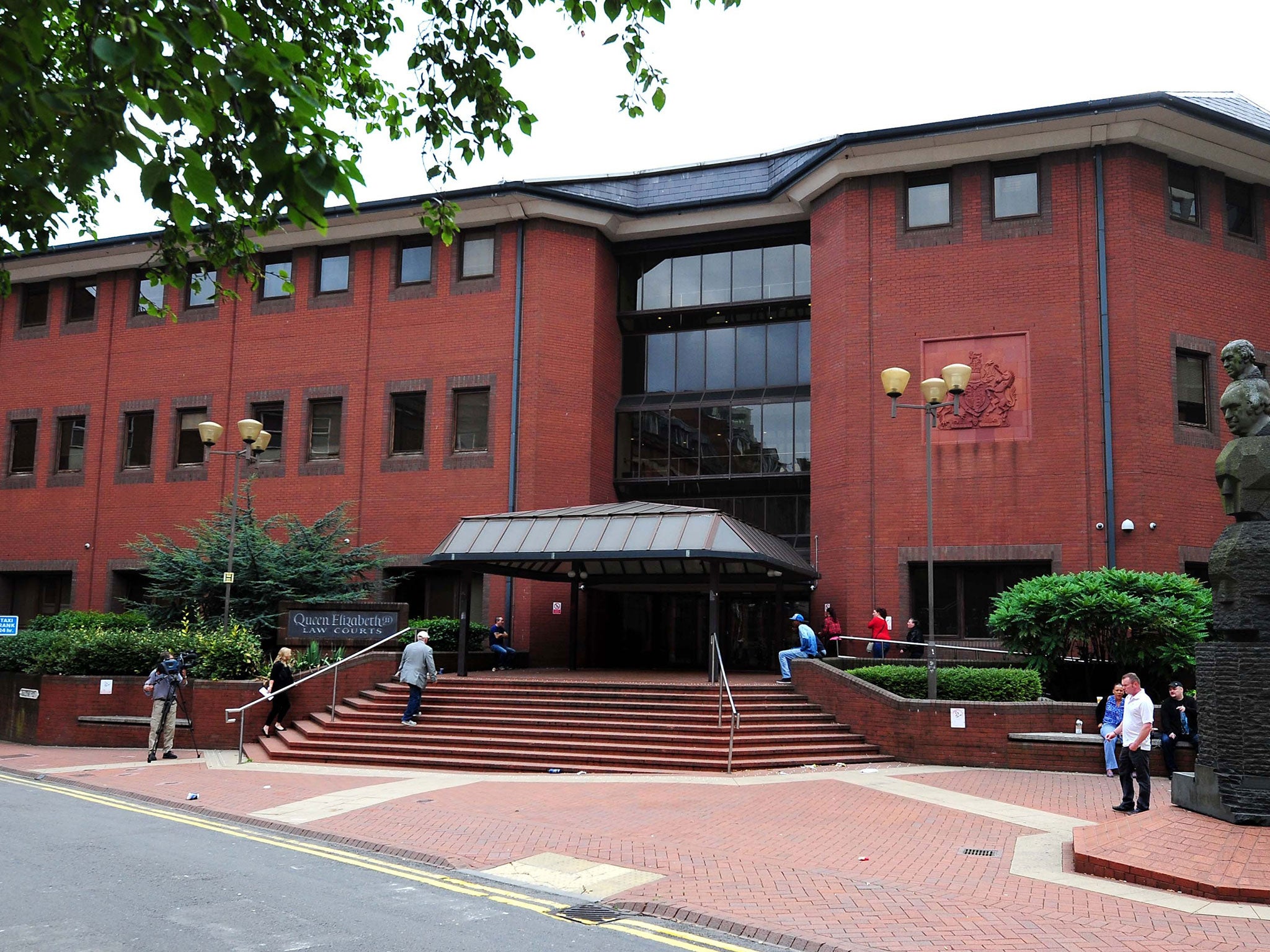 A mother who tricked her teenage daughter into going to Pakistan and forcing her to marry has been jailed for four and a half years.
The mother, from Birmingham, had forced the victim to marry a male relative who was 16 years older than her.
Years earlier, the man had taken her virginity and she became pregnant after a marriage contract was entered into against the girl's will.
The then 13-year-old had to undergo an abortion upon returning to the UK. Her GP reported his concerns to social services.
The judge at Birmingham Crown Court said the unemployed mother had acted with "cowardice" and "deceit".
It is the first time a forced marriage case of this kind has been successfully prosecuted in a criminal court in the UK.
Jurors heard how as the girl had approached her 18th birthday, she was tricked by her mother into going to Pakistan on what she believed was a family holiday.
The mother, who cannot be named for legal reasons to protect the identity of the victim, was convicted of deceiving the victim to go to Pakistan, in order to enter into a false marriage, forced marriage and perjury, after she later lied about the incident in the High Court.
The mother showed no emotion as she was sentenced, despite various family members shaking their heads in the public gallery.
The victim, who also attended court, did not look at her mother as she was jailed but was commended for her courage by the judge.
Judge Patrick Thomas QC told the mother: "You had cruelly deceived her. She was frightened, alone, held against her will, being forced into a marriage she dreaded.
"You must have known that was her state of mind. Yet for your own purposes, you drove the marriage through.
"Her courage and respect for the truth throughout these proceedings have been admirable, and are a marked contrast to your own cowardice and deceit, continuing right through this trial and no doubt hereafter."
The judge added: "You have sought to blame her for everything, and yourself have accepted responsibility for nothing."
Prosecutor Deborah Gould said the victim "feels guilty" for taking her mother to court.
She said on the daughter's behalf: "If it wasn't me in this position could it have been one of my brothers or sisters?
"My message to other young girls is keep yourself safe. Do not go along with it, tell them to their face."
Ms Gould added: "She was proud of herself for coming to court."
During the trial, the girl told the court of her objections to wedding preparations.
Despite her protests, the couple were married in September 2016, just after she had celebrated her 18th birthday.
The teenager had described how she was taken to get ready for the ceremony, and an imam gave her papers to sign and asked if she wanted to get married.
The judge said he had no doubt the victim was "coerced" by her mother to say "I do" or "I accept" three times, before signing.
Jurors heard the complainant recall how she cried to her mother, who continued leading her by the arm to meet her husband-to-be, and then put on her ring.
She said: "I didn't want to get married to him."
Chris Gibbons, defending, admitted the case crossed the custody threshold but said of the defendant: "She has been unemployed and on state benefits. She's worried about what might happen to the family."
The new offence of forced marriage came into effect on in June 2014, but prosecutions have been rare.
In June 2015, a man was jailed at Merthyr Crown Court for offences including forced marriage, while there is at least one other live case in the courts.
The Forced Marriage Unit - a joint Foreign and Commonwealth Office and Home Office team - provided support to about 1,200 potential cases in 2017, a Government spokesman said, making the UK a "world leader" in tackling the problem.
Since being introduced in 2008, more than 1,500 forced marriage protection orders have also been made, preventing people from being forced to wed and assisting in repatriating victims.
Additional reporting by Press Association