Mother who admitted stealing 905 designer handbags is sentenced to jail
Jayne Rand, from Swindon in Wiltshire, was described by a Newport judge as 'making a business of stealing'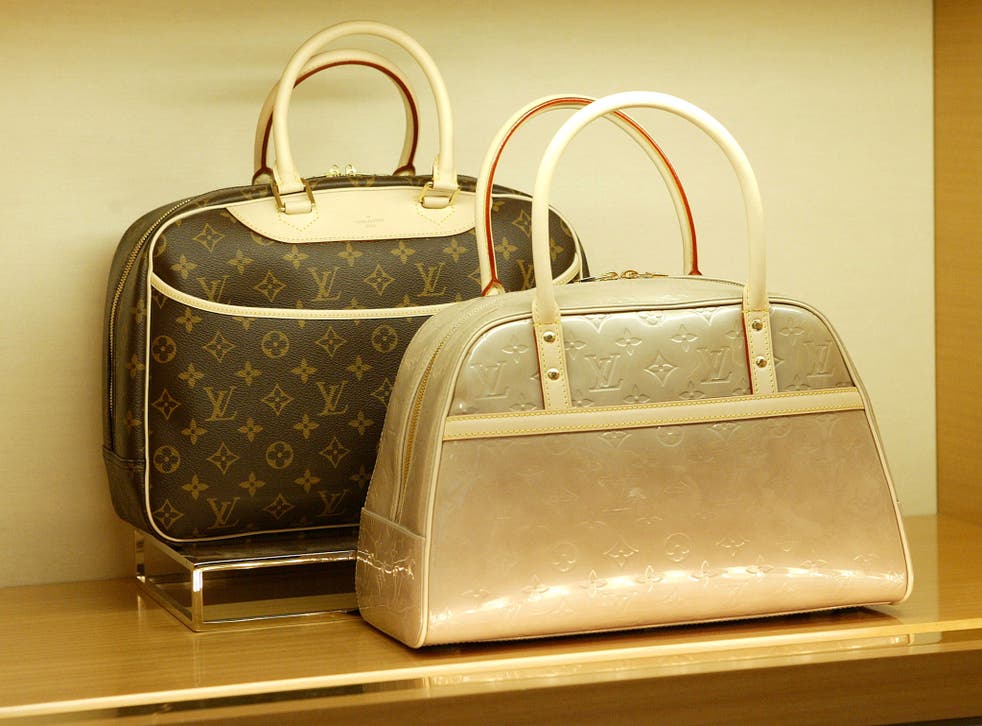 A woman who admitted stealing 905 designer handbags over the course of three years has been jailed for 18 months.
Jayne Rand, a 48-year-old mother-of-two from Swindon in Wiltshire, stole bags with a combined cost of up to £135,000 – but a court in Wales yesterday heard that their retail value would have been far greater.
The haul included bags made by Mulberry, Prada, Gucci, Louis Vuitton, Dior and Burberry, the BBC reported.
Judge Rhys Rowlands, presiding at Newport Crown Court, said Ms Rand had "made a business of stealing", after she admitted to selling on more than 800 of the bags for a total of around £88,000.
She targeted shopping centres up and down the country, walking into stores without a handbag before choosing one, taking off its security tag and leaving.
Ms Rand was caught in the act trying to take her 905th handbag at a House of Frazer branch in Cwmbran, south Wales. Security guards saw her acting suspiciously, stopped her and assisted police with her arrest.
Andrew Taylor, mitigating, said: "She bitterly regrets everything that she's done," adding that she had previously been a housewife and devoted mother "of good character".
Judge Rowlands said: "I have not seen such a case before. You travelled significant distances to steal from up and down the country and target high value bags.
"You made a business of stealing, you must take the consequences."
PC Rhodri Parry, from Gwent Police, told BBC News: "Crimes against retailers impact all of the community as it has the effect of making goods more expensive for everyone else.
"Gwent Police, through Operation Arcade, works closely with retailers and security staff to target shoplifters and will continue to do so as this type of crime can very often lead to further criminality.
"We are pleased that the individual responsible for a sustained series of thefts from local retailers and those further afield has now been sentenced for her crimes. She will now be subject to a proceeds of crime inquiry."
A House of Fraser spokesperson said Rand's behaviour "impacted a number of retailers across the UK".
"We commend the vigilance of our Cwmbran store team who identified the woman as acting suspiciously, acted promptly and were supported by the police with her arrest," the spokesperson said.
Register for free to continue reading
Registration is a free and easy way to support our truly independent journalism
By registering, you will also enjoy limited access to Premium articles, exclusive newsletters, commenting, and virtual events with our leading journalists
Already have an account? sign in