MP Eric Joyce: I'm lucky to avoid jail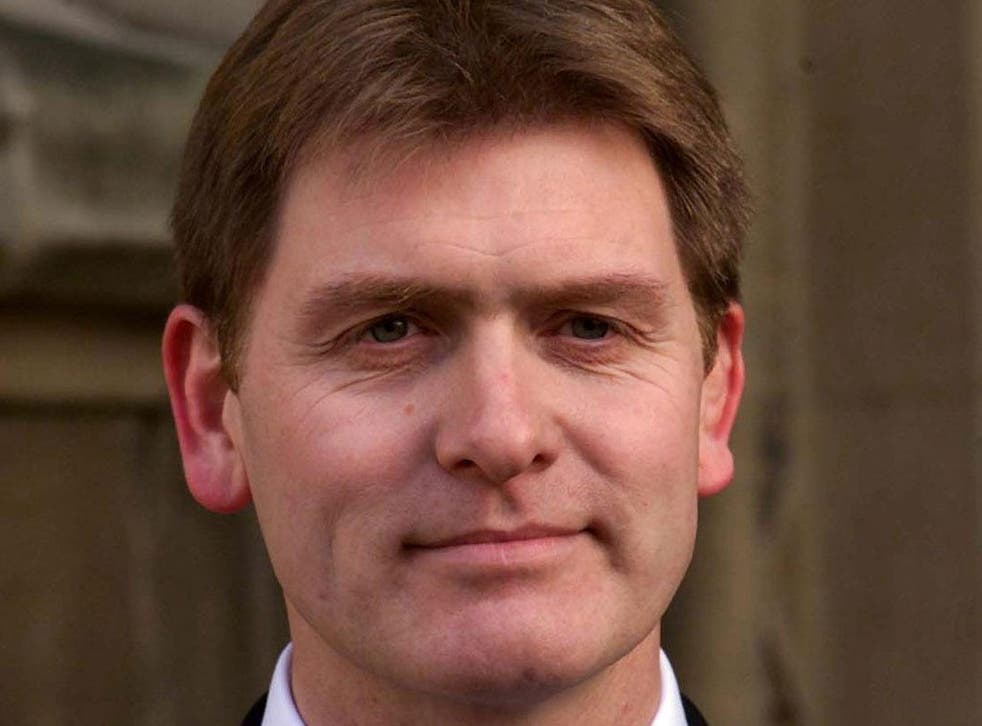 Shamed politician Eric Joyce admitted he was lucky to avoid jail today for brawling in a Commons bar then telling police: "You can't touch me, I'm an MP."
The Labour MP walked away from court with a fine and pub banning order after headbutting Tory rivals Stuart Andrew and Ben Maney in a drunken frenzy.
He also punched Tory councillor Luke Mackenzie and Labour whip Phillip Wilson while calling officers "c****".
After leaving Mr Andrew with a bloodied nose, "possessed" Joyce told police: "He deserved it."
Joyce, who accepted he was "hammered" on red wine during the brawl, launched into a frenzied attack after shouting that the Strangers' Bar "was full of f****** Tories".
The former soldier, who admitted four counts of common assault at Westminster Magistrates' Court, said he was now "deeply apologetic".
"Clearly it's a matter of considerable personal shame," the Falkirk MP said outside court.
"I've been duly punished today. I've been lucky to avoid prison. I'm very ashamed, of course."
Joyce, who has been suspended by Labour, said he did not intend to stand down as an MP before the next election but expects to be kicked out of the Labour party.
Mr Andrew said he does not hold a grudge despite the "traumatic" experience of being head-butted.
Asked if Joyce should resign from his position, Mr Andrew said: "That's a matter for Mr Joyce, he has to think now about how best to serve his constituents."
Witnesses to the brawl on February 22 said Joyce "was very angry, drunk, angrier than anyone".
One onlooker said his "eyes looked like nobody was home" while another said he looked "possessed".
Prosecutor Zoe Martin said: "Mr Joyce started to sing very loudly ... that was noticed by several people in the bar. Nobody seemed bothered by it."
Joyce, who earns £65,000-a-year, approached Tory MP Alec Shelbrooke, saying: "Don't look at any of my guests like that again."
MP Andrew Percy walked past and asked Joyce to move.
Joyce replied: "No, you f****** can't", before shouting "There are too many Tories in this bar" and later: "The bar was full of f****** Tories."
Joyce - who had been drinking with friends at a table in the bar - flew into a rage when Mr Andrews said: "You do not treat an MP like that in a place like this."
After the first fist was thrown, Mr Mackenzie became involved, moving between the two.
Joyce "punched him with a glancing blow to the nose" before being restrained, Ms Martin said.
"He then proceeded to punch Mr Mackenzie in the mouth, causing a small cut to his lip and swelling," she added.
"A number of witnesses said he was 'generally lashing out at this stage'."
In the ensuing melee, Mr Maney tried to restrain Joyce.
Joyce "looked straight at him and headbutted him, causing a cut to his inside upper lip", the prosecutor said.
Witnesses said "Mr Maney stumbled back after the headbutt ... looking white as a sheet and shocked".
One onlooker described Joyce's demeanour as "possessed and completely out of it".
Ms Martin said: "Mr Wilson put his hand on Mr Joyce's shoulder and said 'Calm down Eric, what's going on?"'
Mr Joyce swung round and punched him in the face.
Tory MP Jackie Doyle-Price then intervened, saying: "If you are going to punch my staff, punch me first and you don't want to punch a lady."
Police arrived to find tables and chairs upturned and Joyce smelling "strongly of alcohol and his eyes were glazed".
As officers tried to restrain him, Joyce headbutted Mr Andrew.
"All of the witnesses describe Mr Andrew at the time to have been placid," Ms Martin said.
Joyce then told police: "You can't touch me, I'm an MP."
As he was taken away, he shouted "He deserved it" and swore at the officers.
Joyce, who had been sinking glasses of red wine, wrote in a police officer's notebook: "We are a Tory nation, that cannot be forever ... good cops unite."
He then told officers: "I nutted a guy, it was a wee scuffly thing ... If people said I was hammered that was probably true."
Joyce, while sobering up in the cells, said to police of one of his victims: "I think he was a silly fat Tory MP. He was pushing like a girl and giving me a bearhug."
Chief magistrate Howard Riddle fined him £3,000 and ordered him to pay £1,400 to victims after he entered early guilty pleas.
Joyce was also given a 12-month community order - banning him from entering pubs and licensed premises for three months - and imposed with a curfew order from Friday to Sunday.
Mr Riddle told Joyce he had considered jailing him.
The chief magistrate added: "What you have done has not only brought physical harm (and) shame on yourself ... but it has also damaged the place where you work, the place where laws are made."
PA
Register for free to continue reading
Registration is a free and easy way to support our truly independent journalism
By registering, you will also enjoy limited access to Premium articles, exclusive newsletters, commenting, and virtual events with our leading journalists
Already have an account? sign in
Register for free to continue reading
Registration is a free and easy way to support our truly independent journalism
By registering, you will also enjoy limited access to Premium articles, exclusive newsletters, commenting, and virtual events with our leading journalists
Already have an account? sign in