Murdoch quits BSkyB as media committee's report approaches
Decision means none of Murdoch clan is likely to succeed Rupert at helm of News Corp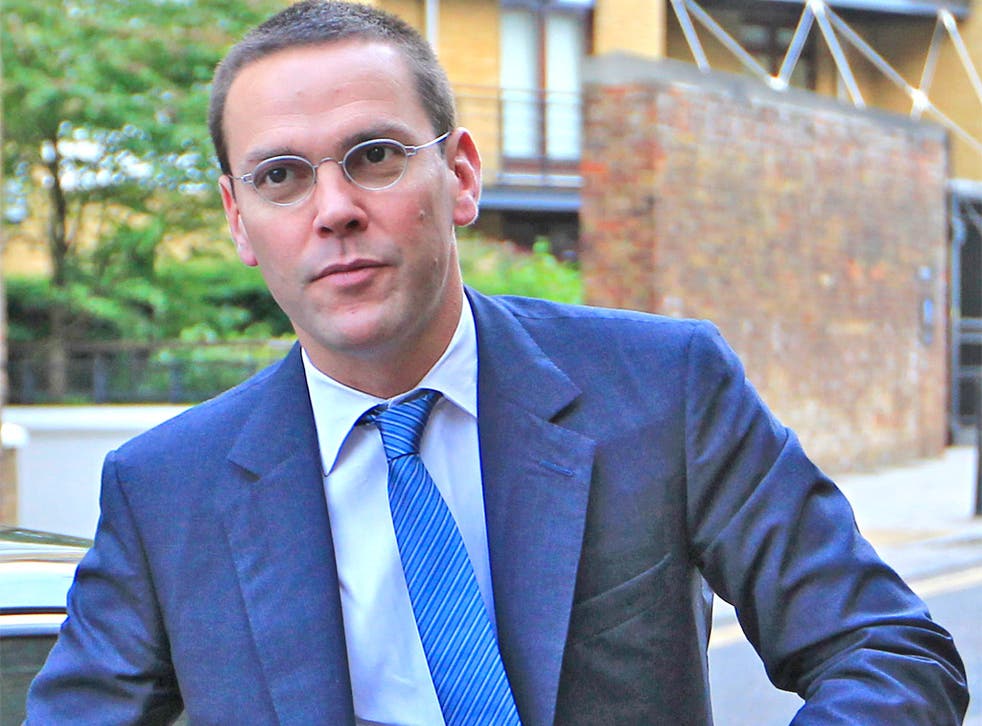 The media will never feel quite the same again. Having quit his desk at Wapping two months ago, James Murdoch stepped down as chairman of BSkyB yesterday, ending the family's role in the day-to-day running of the British interests which helped to build the News Corp global empire.
James Murdoch resigned to protect the satellite broadcaster from being damaged by his continued association with the phone-hacking scandal at News International. "I am aware that my role as chairman could become a lightning rod for BSkyB and I believe that my resignation will help to ensure that there is no false conflation with events at a separate organisation," he said.
Mr Murdoch, the deputy chief operating officer of News Corp, stepped down ahead of what is expected to be a critical report by the Commons Committee on Culture, Media and Sport into his role as executive chairman of News International during the hacking scandal and before a further appearance before Lord Justice Leveson's inquiry into media standards later this month.
His decision means it is more likely than ever that none of Rupert Murdoch's children will fulfil the media mogul's dream and succeed him at the helm of the worldwide News Corp business.
Steven Barnett, professor of communications at Westminster University, said: "I no longer see him as a credible long-term candidate to take over the running of News Corp. There's more than a sense of a passing of the baton from the Murdoch family."
News of the resignation was greeted with a joint statement from Rupert Murdoch and the News Corp president, Chase Carey, praising James's record at BSkyB over the past eight years. "He has played a major role in propelling the company into the market-leading position it enjoys today – and in the process has been instrumental in creating substantial value for News Corporation shareholders," they said.
Don Foster, the Liberal Democrat spokesman on media, said he believed there was now little prospect of News Corp making a further attempt to take complete ownership of the satellite broadcaster, which makes £1bn a year profit. "I would think the chances of a further bid for more than the 39 per cent of shares that News Corp already owns are extremely unlikely," he said.
Ed Miliband, the Labour leader, said it was time for News Corp to conduct a "top-to-bottom clean-up" and to "get rid of those people that did wrong".
James had the opportunity to give up his BSkyB position in February when he quit his job at News International to concentrate on his New York-based role.
The investment advisory group PIRC said he should have left much earlier. "The company should have appointed an independent chair last summer to create a clear separation between the management of the business and the scandal at News Corp," said Alan MacDougall, PIRC's managing director. "Failure to act more quickly has resulted in self-inflicted reputational damage."
The resignation will not mean the end of the "Project Apple" investigation by the broadcasting regulator Ofcom into whether News Corp is "fit and proper" to own shares in BSkyB. "We continue to gather evidence which may assist us in assessing whether BSkyB is and remains fit and proper to continue to hold its broadcast licences," an Ofcom spokesman said last night. "The licensee, as a corporate body, will include controlling directors and shareholders."
James will continue to attend BSkyB board meetings as a non-executive director but his stepping down as chairman will have been a painful decision.
His time as chairman and chief executive of BSkyB was a highlight of his career as he helped quadruple its profits, add more than 3 million subscribers and increase revenues per customer by more than 50 per cent. He will be succeeded as chairman by Nicholas Ferguson, a long-standing BSkyB director who has a private equity background.
* According to ITN, MPs are likely to suggest that Colin Myler, former editor of News of the World, and former legal manager, Tom Crone, misled Parliament. The committee is believed to still be discussing whether to apportion blame to James Murdoch. It was also reported that the committee was considering another draft of its report and would meet again after Easter.
Boardroom player: Murdoch's rise... and fall
December 2007 Appointed chief executive of News Corp's European and Asian operations.
May 2009 Appointed non-executive director of pharmaceuticals giant GlaxoSmithKline.
March 2011 Named deputy chief operating officer of News International.
July 2011 Reports that News of the World journalists hacked into the murdered schoolgirl Milly Dowler's phone lead to the paper's closure. News International drops plans to take full ownership of the satellite broadcaster BSkyB.
27 January 2012 Resigns from the board of GlaxoSmithKline.
29 February 2012 Quits as chairman of News International after repeated questions about what he knew of the extent of phone hacking.
17 March 2012 Resigns directorship at Sotheby's auction house.
3 April 2012 Steps down as chairman of BSkyB.
Register for free to continue reading
Registration is a free and easy way to support our truly independent journalism
By registering, you will also enjoy limited access to Premium articles, exclusive newsletters, commenting, and virtual events with our leading journalists
Already have an account? sign in