Muslim pensioner ignored 'grooming' insults before being beaten to death
Mushin Ahmed was on the way to morning prayers when he Dale Jones and Damien Hunt repeatedly punched, kicked and stamped on his head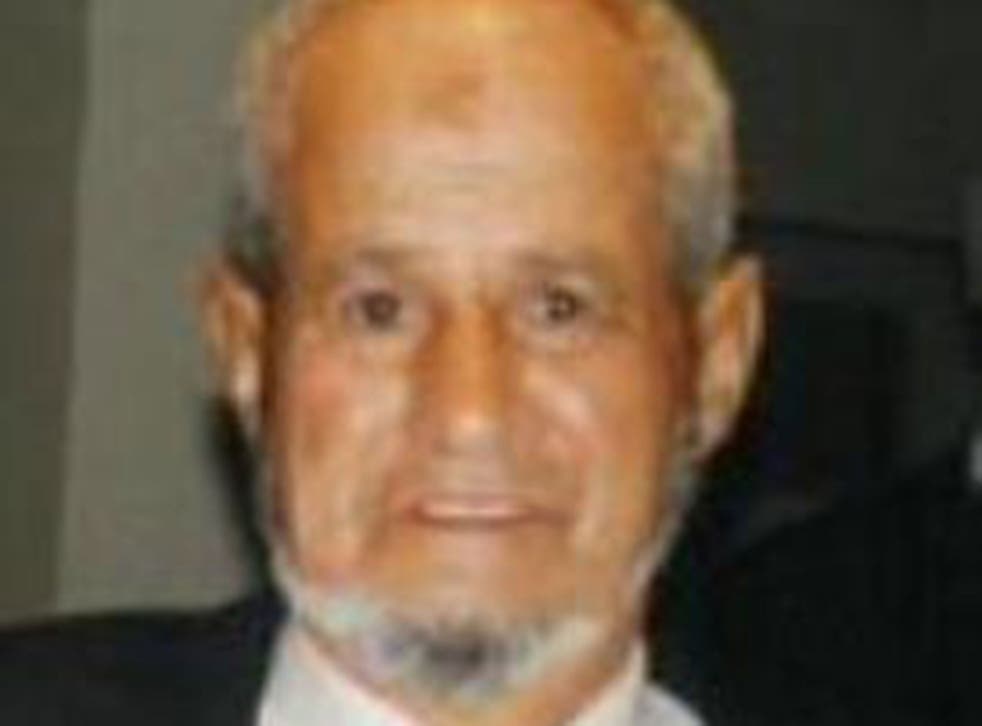 The Muslim pensioner who was repeatedly punched, kicked and stamped on by two men ignored his attackers' taunts that he was "out grooming" while he was on the way to his mosque, a court has heard.
Mushin Ahmed, 81, was on the way to morning prayers when two men attacked him shortly after 3am on Monday 10 August last year.
Dale Jones and Damien Hunt, both 30, left Mr Ahmed with serious in juries and brain damage. He died 11 days later.
Eye witness Shane Rice, who was with both defendants and his brother, Kieran, at the time of the attack, told Sheffield Crown Court Jones confronted Mr Ahmed as he left a small alley.
Mr Rice said: "He asked him if he was out grooming. Mr Ahmed never said one word back to him and just carried on."
He told the court how Jones and Hunt immediately chased after Mr Ahmed, and he followed moments later with his brother, the Sheffield Telegraph reports.
Mr Ahmed eventually turned round to his pursuers and asked: "What do you want?"
Mr Rice said Jones then punched him in the head.
He said: "As he was on the ground, Dale hovered over him. I remember him kicking him in the side of the head."
Mr Rice told the court he did not remember Hunt attack Mr Ahmed, although in a solicitor interview he said Hunt delivered the first punch, before Jones began kicking him in the head.
Upon cross examination, he said he could not recall making the comment.
Andrew Robertson QC, prosecuting, previously said before the attack Jones and Hunt had been drinking Sambuca and Southern Comfort, along with taking cocaine and diazepam.
Mr Robertson said Jones had tried to attack an Asian taxi driver while shouting abuse at him moments before coming across Mr Ahmed, which he said "demonstrated his racist attitude".
Both Jones and Hunt deny murdering the pensioner.
The trial continues.
Register for free to continue reading
Registration is a free and easy way to support our truly independent journalism
By registering, you will also enjoy limited access to Premium articles, exclusive newsletters, commenting, and virtual events with our leading journalists
Already have an account? sign in