Muslim woman 'could barely breathe' after hijab ripped off in London hate crime attack
Two teenagers pulled off the woman's headscarf and pushed her to the floor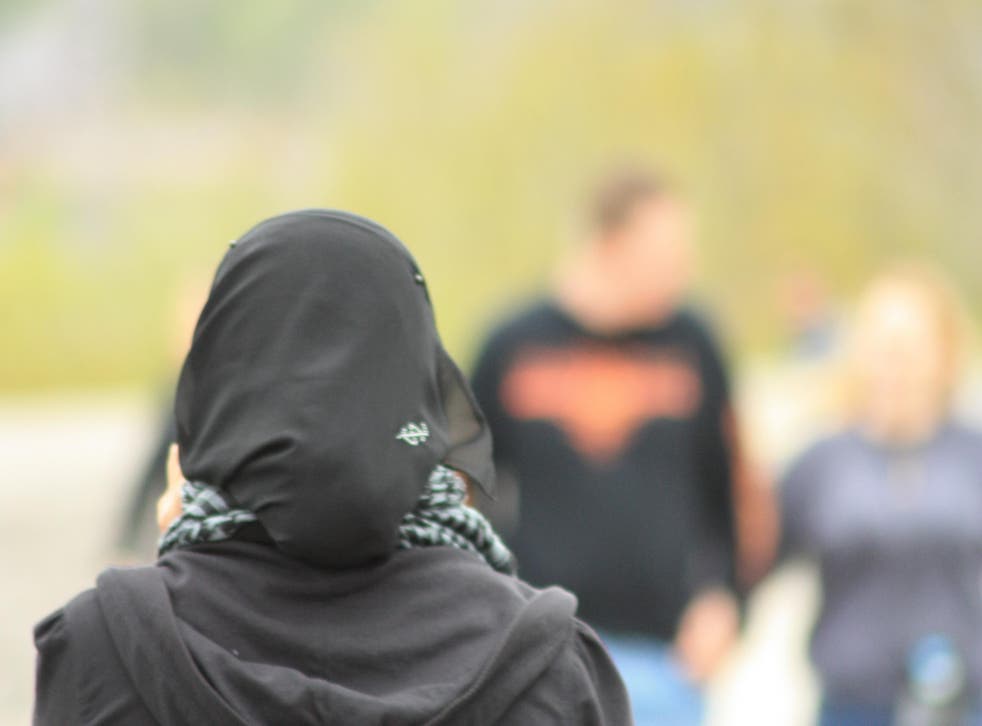 A waiter has described how a Muslim woman was left barely able to breathe after two teenagers ripped off her hijab in a "sickening" hate crime attack in London.
The 27-year-old woman, who has not been named, was attacked on Old Church Road in Chingford last week while walking down the street.
Two white male teenagers are understood to have approached the woman from the side, pulling her headscarf off before pushing her to the floor.
The woman managed to reach a table outside a nearby Turkish restaurant where she was looked after by staff.
A waiter told the Evening Standard: "The poor girl was shaking like a leaf, we had to sit her down and give her water before she could speak.
"She was having a panic attack when we saw her and could barely breathe," the waiter said.
"It's sickening that people can do this."
The woman had reportedly been lying on the floor for nearly 20 minutes. She is understood to have recently undergone back surgery and was worried the attack had caused more damage, witnesses told the newspaper.
Paramedics later arrived at the scene and treated the woman for back problems before taking her to hospital.
The Metropolitan police has appealed for information in relation to the incident.
The two teenagers are thought to be aged between 17 and 19 and were dressed in black clothing. No arrests have been made and officers from Waltham Forest CID are investigating.
Register for free to continue reading
Registration is a free and easy way to support our truly independent journalism
By registering, you will also enjoy limited access to Premium articles, exclusive newsletters, commenting, and virtual events with our leading journalists
Already have an account? sign in
Register for free to continue reading
Registration is a free and easy way to support our truly independent journalism
By registering, you will also enjoy limited access to Premium articles, exclusive newsletters, commenting, and virtual events with our leading journalists
Already have an account? sign in