Naveeda Ikram: UK's first female Muslim Lord Mayor suspended by Labour as police probe 'financial irregularities'
The councillor in Bradford has vowed to clear her name following an allegation to West Yorkshire Police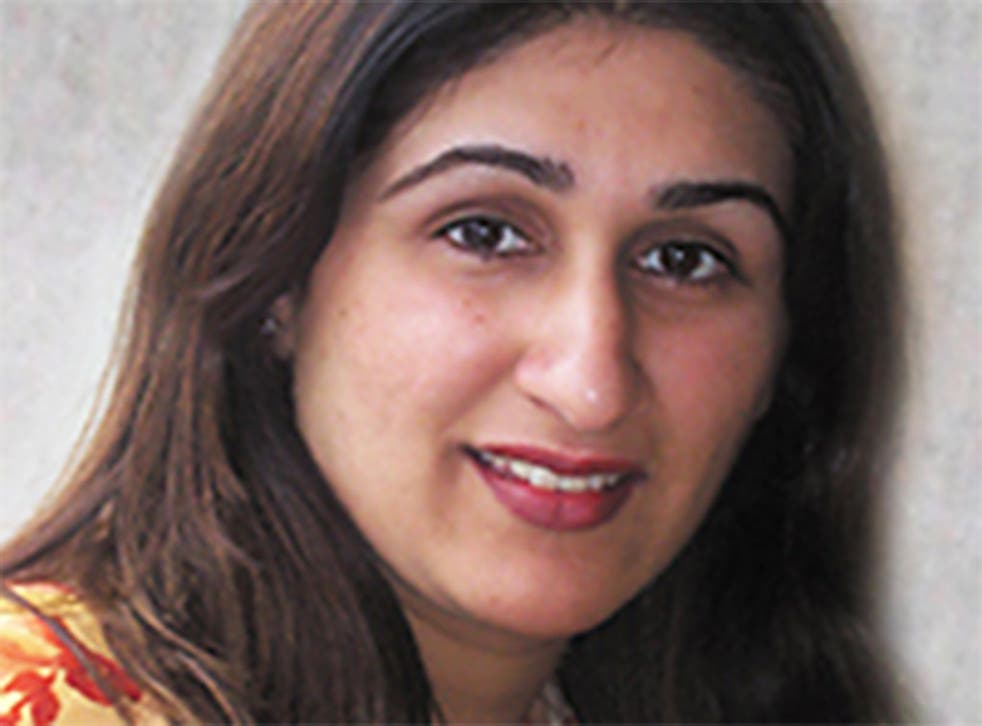 Britain's first female Muslim Lord Mayor has vowed to clear her name after being suspended by the Labour Party as police investigate alleged financial irregularities.
Naveeda Ikram, a councillor in Bradford, was suspended by the party after an allegation was made about her to West Yorkshire Police. Ms Ikram served as Lord Mayor of Bradford in 2011-12. She missed out on becoming Labour's candidate to stand against George Galloway in the Bradford West consituency in the general election.
Labour is understood to be investigating a number of allegations. West Yorkshire Police said its enquiries were in their early stages.
Ms Ikram told The Independent: "I have no idea what the police investigation is about. My suspension by the party is an administrative procedure at this stage. My background is squeaky clean and I am confident that I will be cleared."
Ms Ikram was the first woman of Pakistani origin to become a councillor in Bradford after her election in 2004. She was involved in a row within the Labour Party earlier this year after going to police over claims that she was "smeared" on social media by a troll who suggested that she had racist and sectarian views.
UK news in pictures

Show all 50
That argument came after she lost out in the selection process for the Bradford West parliamentary seat to Amina Ali, a Londoner who stepped down 72 hours later for family reasons.
Ms Ikram said at the time that comments on social media, where she appeared to insult Ms Ali's Somali background, were made on a fake profile and circulated "to bring me down".
Naz Shah, the chairwoman of a local mental health charity, was eventually selected as Labour's candidate for the seat and went on to defeat Mr Galloway, the Respect MP, in May's election.
Rumours emerged that Ms Ikram was planning to defect to Mr Galloway's party, a claim which she denied.
Ms Ikram said: "It's awful that this investigation has been made public – just crazy. I have not been provided with any information about the allegation. The police haven't even spoken to me. I have no idea what their investigation is about. I have no financial dealings or business interests.
"I'm not the first person to be suspended from the Labour Party and I will not be the last. I have never had any concerns or anything to do with another political party and I wouldn't leave Labour for anything.
"This is nothing to do with me having been the Lord Mayor. It isn't right for anyone to bring that into it because it brings disrepute to the office. What I can say is that I am very confident that I will be exonerated from this."
A spokesman for West Yorkshire Police said yesterday: "We can confirm that we have received a report of alleged financial irregularities. Enquiries are at a very early stage and are ongoing."
Bradford Council said it was a matter for the Labour Party and Ms Ikram had not been suspended by the council. She will continue to carry out her council duties.
A spokesman for Yorkshire and Humber Labour Party said: "Naveeda Ikram has been suspended by the Labour Party pending an investigation."
Register for free to continue reading
Registration is a free and easy way to support our truly independent journalism
By registering, you will also enjoy limited access to Premium articles, exclusive newsletters, commenting, and virtual events with our leading journalists
Already have an account? sign in