Neknomination goldfish swallowing 'prank' sees 20-year-old Jack Blowers fined £200 following RSPCA prosecution
Blowers set up a pint-sized aquarium including two goldfish - and downed the whole thing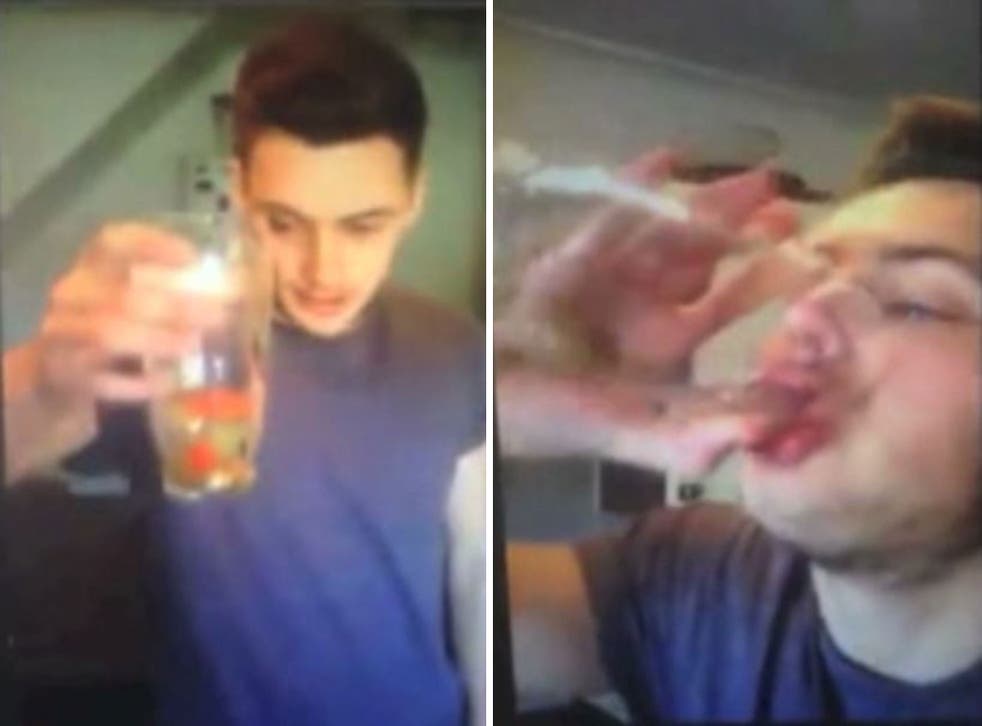 A 20-year-old man who swallowed two live goldfish as part of a Neknomination challenge has been fined £200 and banned from owning animals.
Jack Blowers, from Lowestoft in Suffolk, bought the fish from a local pet shop and was filmed setting up a miniature aquarium in a pint-glass, including fish food and gravel, which he then drank in one go.
The Neknomination craze emerged earlier this year on social media, and involves downing a drink on camera and then posting the clip online, challenging others to do the same.
The goldfish survived the incident - that was later uploaded to Facebook - after Blowers threw up the contents of the glass into a toilet. He recovered the fish and took them to his grandmother's house, where they are still alive today.
In a report presented to magistrates, vets confirmed that the fish would have suffered, and Blowers pleaded guilty to failing to protect the fish and failing to meet their needs.
A court in Suffolk heard that the RSPCA prosecution was in the public interest because of the level of "pre-meditation" involved. Blowers was sober at the time of going to buy the fish, prosecutor Kevin Batch said.
"This case involves the current craze of Neknominate," Mr Batch told magistrates. "The problem with this craze is that more often or not the next nomination has to be more extreme than the previous nomination.
"In this case the nomination was clearly to drink two goldfish."
As well as the £200 fine, Blowers was ordered to pay legal costs of £600 and banned from keeping animals for 12 months. Chair of the bench Philip Key told him that if he "became known for this in future, you've only got yourself to blame".
The man who filmed the incident, Blowers' friend Joseph Meikle, also 20, has since accepted a caution.
Speaking outside court, Blowers said: "It was a stupid prank which has cost me a lot of money. I won't do it again but my family are glad I didn't do it with alcohol."
Register for free to continue reading
Registration is a free and easy way to support our truly independent journalism
By registering, you will also enjoy limited access to Premium articles, exclusive newsletters, commenting, and virtual events with our leading journalists
Already have an account? sign in
Register for free to continue reading
Registration is a free and easy way to support our truly independent journalism
By registering, you will also enjoy limited access to Premium articles, exclusive newsletters, commenting, and virtual events with our leading journalists
Already have an account? sign in