Drug dealer tortured man so brutally he suffered fatal perforated bowel, court hears
Atif Muhmood had 'a nasty streak' and exploited jobless victim, jury told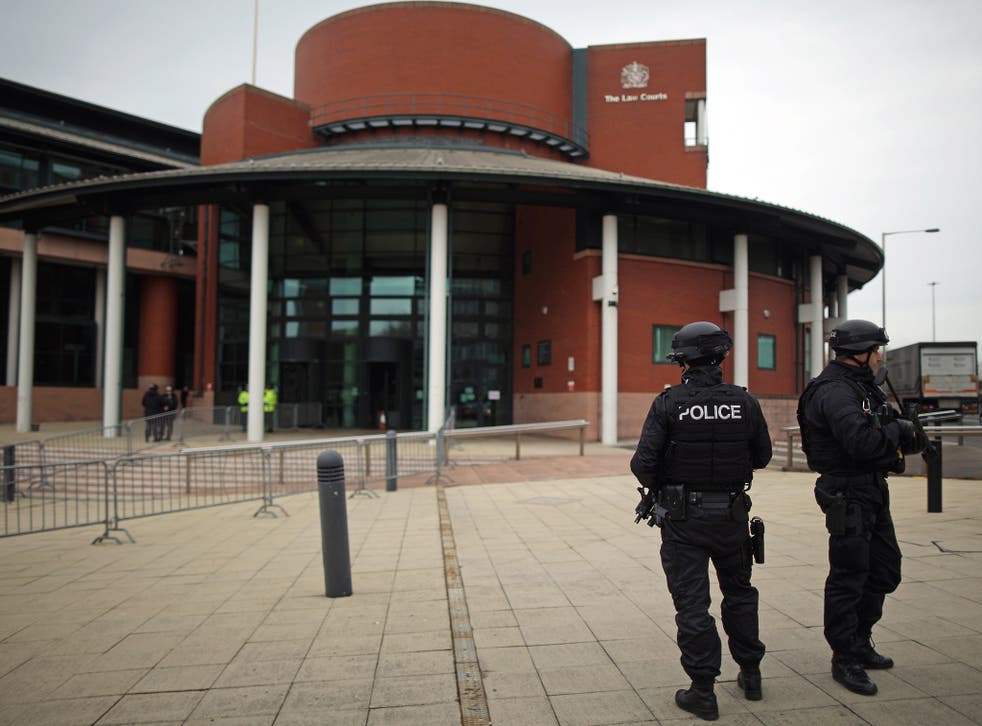 A heroin addict who lost his job and "fell on hard times" was exploited by his drug dealer and tortured so brutally he died after his bowel was perforated, a court has heard.
Christopher Moore suffered rectal and bladder injuries after allegedly being attacked by Atif Muhmood, who jurors heard had a "nasty streak" and went "over the top" when he assaulted him.
A number of the 45-year-old's teeth were extracted with pliers and he also sustained injuries to his scrotum and right toe during a campaign of "long-term physical abuse", Preston Crown Court was told.
Finally, an object was inserted so far into his anus it tore his bowel and eventually caused the former roofer's death at his home in Nelson, Lancashire, last June.
David McLachlan QC, prosecuting, opened the case on Tuesday and said: "Christopher Moore was a man who had fallen on hard times.
"He worked for a roofing company in Nelson but when that closed down he lost his job and began drinking heavily. He also had a drug problem, and that drug was heroin.
"It is the prosecution case that Mr Moore was a vulnerable man ... who was being exploited by Atif Muhmood.
"It is clear from the evidence that both were selling drugs and in essence Mr Moore was Atif Muhmood's runner."
UK news in pictures

Show all 50
The prosecutor said the defendant had used Mr Moore's home in Derby Street as a hub for dealing drugs and that he was constantly with him.
Mr McLachlan said: "The prosecution say there was – regrettably for Mr Moore – a nasty streak to Atif Muhmood.
"A controlling side to his behaviour which culminated in events some time between 18 and 20 June.
"The prosecution case is that he had gone over the top and he had done something terrible to Christopher Moore."
Jurors were told they would hear evidence from one of the pair's customers who complained to Mr Muhmood weeks before the death that the bags of heroin he was buying were getting smaller, and that Mr Muhmood later he said he had discovered Mr Moore was "dipping into the bags" and that he had "sorted it".
Detectives did not at first suspect foul play when Mr Moore's body was discovered on the evening of 20 June, but a post-mortem examination revealed it was not an accidental overdose, the court heard.
A Home Office pathologist concluded he had been subjected to long-term physical abuse, which culminated in his death from rectal and bladder injuries.
Mr Muhmood was seen on camera visiting Mr Moore's address frequently on June 18 for "matters of minutes" before locking the door and leaving, the prosecutor said.
Mr McLachlan said that, "significantly", he did not appear to lock the door on the last occasion he visited that day.
At about 5.15am the following day a "mystery man" dressed in a hoodie and wearing flip flops was seen to enter the address. The male emerged four minutes later and appeared to lock the door, the jury was told.
Mr McLachlan said that in reality the mystery man and the defendant were the same, and that four minutes was sufficient to inflict the brutal treatment that Mr Moore received.
He added: "The prosecution case is that sadly Christopher Moore had been nothing short of tortured at the hands of Atif Muhmood who realised what he had done.
"He knew that there were cameras in the area so he went around to Derby Street with his hood up on June 19.
"He then continued with the pretence that all was well as he he continued to visit the address.
"Atif Muhmood may not have intended to kill Christopher Moore but with the injuries sustained he certainly intended to cause him really serious harm and in fact that is what he did."
Support free-thinking journalism and attend Independent events
When interviewed by police, Mr Muhmood denied he was responsible for injuring or killing Mr Moore.
Mr Muhmood, of Bankhouse Road, Nelson, has pleaded not guilty to murder.
The trial is estimated to last about two weeks.