Neo-Nazi terror offender ordered to read Jane Austen jailed after 'unduly lenient' sentence quashed
Court of Appeal finds decision to suspend Ben John's original prison sentence was unlawful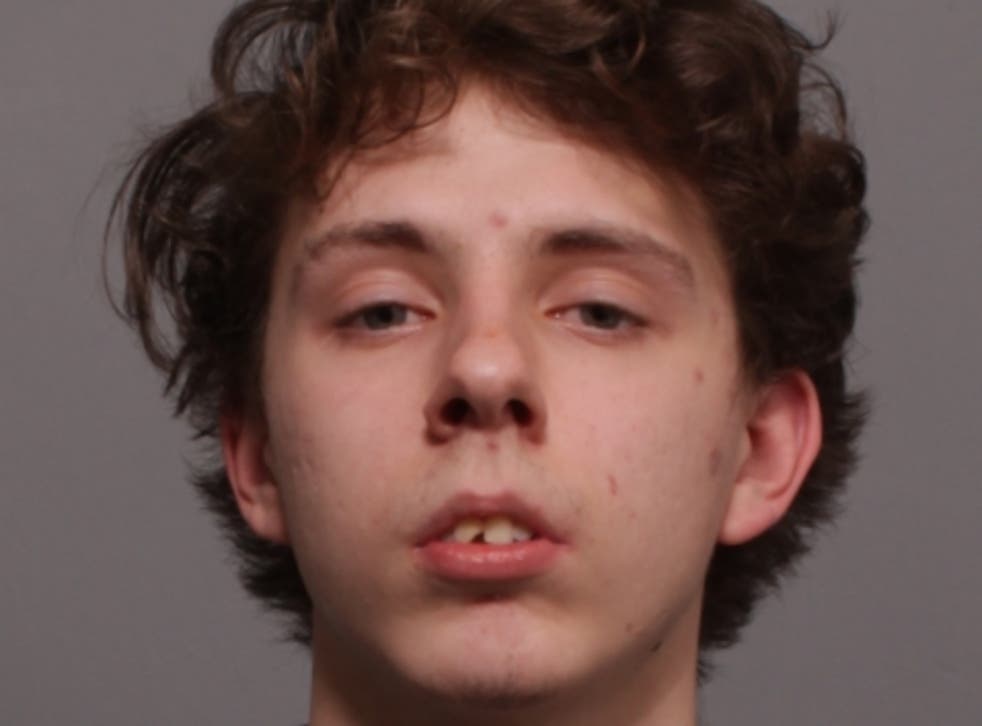 A neo-Nazi terror offender who was ordered to read Jane Austen has been jailed after judges overturned his "unduly lenient" sentence.
Ben John, now 22, was handed a suspended prison sentence in August for possessing a terrorist document, meaning he would not be jailed unless he broke the conditions of a court order.
At the time, Judge Timothy Spencer QC urged him to swap far-right propaganda for English literature, asking John: "Have you ever read Dickens? Austen? Well, start now. Start with Pride and Prejudice. Shakespeare? Try Twelfth Night. Dickens, start with A Tale of Two Cities and, if you have time, think about Hardy and think about Trollope."
He sentenced John to two years' imprisonment, suspended for two years, with a one-year extended licence and a five-year Serious Crime Prevention Order.
Court of Appeal judges found that sentence was unlawful and sent John to prison for two years on Wednesday.
He was ordered to hand himself in at a police station by 4pm on Thursday, when he will be taken into custody.
Judges ruled that under the Sentencing Code, which binds judges, sentences of more than two years cannot be suspended, and John's term amounted to three years.
Lord Justice Holroyde did not criticise Judge Spencer's remarks, and said he had been "in the best possible position to assess the offender".
"It was certainly a very lenient sentence but we are not persuaded that in the circumstances in this case, the length of the term of imprisonment was itself unduly lenient," he added. "It is because the term was unlawful that we conclude it was unduly lenient."
Lord Justice Holroyde said the original judge's aim of avoiding jailing John was "understandable", but concluded: "We are satisfied there must be a sentence of immediate imprisonment."
He jailed John for two years with a one-year extended licence, and told the defendant he would be eligible for release two-thirds through his time in custody.
John appeared by video link to hear the judgment, wearing a navy T-shirt, and only answered "yes" to indicate he understood.
Earlier in the hearing, the Court of Appeal was told that John had resumed his interest in extremism within days of the original sentence being passed in August.
UK news in pictures

Show all 50
The solicitor general Alex Chalk QC said: "We now know that within a week of giving an apparently sincere promise to the judge, he resumed his interest in the far right.
"He began liking Nazi posts online and other extremist activity five days after promising the judge he had put it behind him."
Mr Chalk did not give details of the material John had viewed but added: "Some of the material accessed as recently as this month is very troubling."
The Conservative MP, who is a qualified barrister, said John was "warned again and again" over the consequences of his behaviour and "failed to respond positively" to attempted interventions by the Prevent counter-extremism programme.
Following the discovery of a letter in 2018 describing himself as part of the "Lincoln fascist underground" and threatening action, John was put on the Channel intervention scheme.
Mr Chalk said the case was closed in October that year, "following several intervention sessions at which he appeared to engage well", but he continued his online extremist activity.
"We say a suspended sentence of two years was too low," he added. "The offender was a confirmed far-right extremist captivated by a poisonous ideology … it's possible he still is."
Richard Wormald QC, representing John, said counter-terror police and Judge Spencer had been made aware of his recent internet activity at a review hearing earlier this month and did not consider it a breach of his Serious Crime Prevention Order.
He told the court the activity amounted to "inappropriate likings" on Twitter and Instagram. Mr Chalk said the posts included images of Hitler, Nazi soldiers and Nazi iconography.
Mr Wormald said John had downloaded the document he was convicted over, The Anarchist Cookbook, "as a child at school at the age of 13".
He said uncontested evidence showed that he had not accessed the file after transferring it onto a hard drive in April 2019, and that it had been part of an "enormous bulk download".
"Possession of that particular counter-culture publication doesn't imply by itself an intent to embark on terrorist acts or any harm at all," Mr Wormald added.
He said the order imposed by Judge Spencer allowed public protection and rehabilitation, by allowing inspection of John's electronic devices and putting him through a deradicalisation programme.
His original trial at Leicester Crown Court heard the student had amassed a wealth of white supremacist, antisemitic and satanic material, as well as explosives manuals.
John's devices contained videos praising Hitler and propaganda from the neo-Nazi terrorist groups National Action and Atomwaffen Division, as well as material from the extremist occult movement the Order of Nine Angles.
A jury convicted him of one count of possessing information useful to a terrorist over The Anarchist Cookbook, which contains instructions on how to construct various explosive devices.
John was acquitted of six other counts of the same offence, after saying he did not know what the documents contained.
Judge Spencer labelled him a "sad fantasist", saying he did not have any terrorist motivations himself and was not likely to cause harm.
At the time of his arrest in January 2020, John was studying for a criminology and psychology degree at the University of Leicester, but the judge rejected his claims that the research was a "mere academic fascination".
Reports of the sentencing sparked fierce debate, and comparisons with terms given to other young people for the same offence.
Register for free to continue reading
Registration is a free and easy way to support our truly independent journalism
By registering, you will also enjoy limited access to Premium articles, exclusive newsletters, commenting, and virtual events with our leading journalists
Already have an account? sign in