Alleged neo-Nazi terrorist couple 'kept swastika-shaped cutlery in kitchen'
Claudia Patatas and partner Adam Thomas gave their child the middle name Adolf
Thursday 11 October 2018 20:16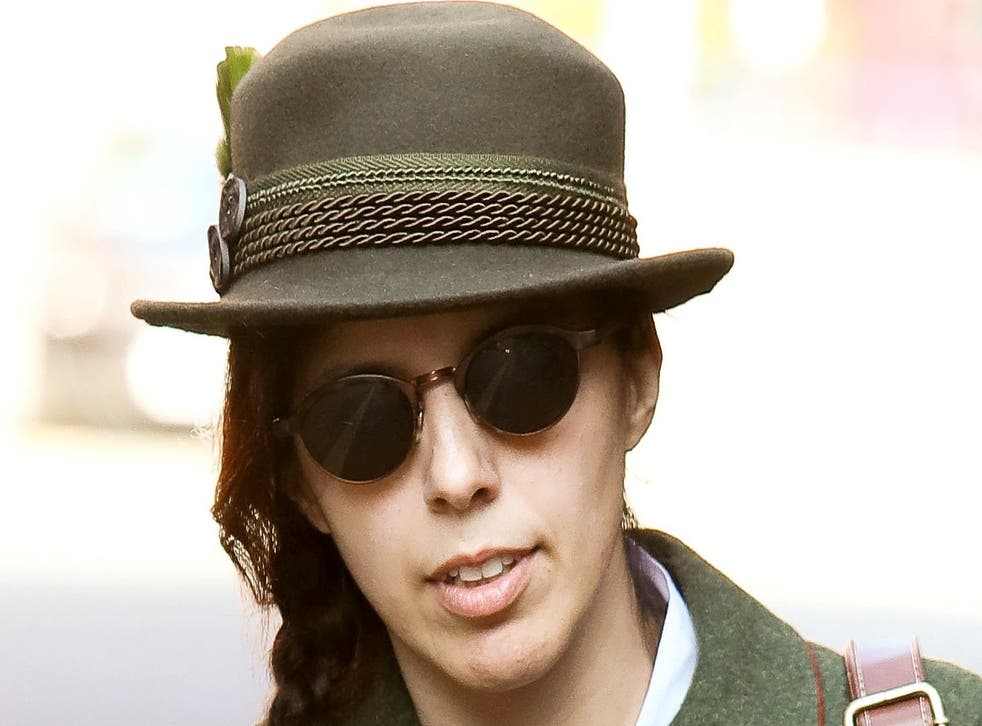 A couple who allegedly belonged to a neo-Nazi terrorist group kept a swastika-shaped pastry cutter in their kitchen, a court heard.
Adam Thomas, 22, and his partner Claudia Patatas, 38, gave their child the middle name Adolf and sent each other messages saying that "Jews must be put to death" and complaining that they had "p**is" as colleagues, the jury at Birmingham Crown Court was told.
The couple stashed an arsenal of weapons under their bed, which Prosecutor Barnaby Jameson QC said they intended to use as they carried out a "white holy war" on black people, Jews, Asians and homosexuals.
Following a search of the couple's home in Banbury, police found Nazi flags, Ku Klux Klan robes and a variety of items bearing fascist symbols.
The couple even had racist Christmas cards - including one bearing a picture of KKK members and the message "May All Your Christmasses Be White", the court heard.
Mr Jameson said: "In their home was the image of a swastika on a cushion. On a laptop was found the Anarchy Cookbook Version 2000. The Anarchy Cookbook has information on making the following: Dynamite compositions. Low explosives ('black powder'). 'Pipe' hand grenade. 'TNT' manufacture along with other high explosives including 'RDX'. Improvised explosive devices including a 'soft drink can bomb.'"
He added that KKK pendants were found in the house along with an axe and a crossbow.
UK news in pictures

Show all 52
"There is a pastry-cutter in the form of a swastika. In the kitchen is a handwritten piece of paper with Swastikas and the image of a figure in KKK robes," he said. "Numerous sports vests with the SS motif were found around the property. There were a number of books on Nazi-ism and the copy of a letter written by the leading Nazi, Heinrich Himmler."
The pair were charged with being members of the banned far-right terrorist group National Action, along with Daniel Bogunovic, 27.
The trial continues.
SWNS