New laws designed to give extra protection to victims of stalking come into force
Two specific criminal offences of stalking have come into force in England and Wales for the first time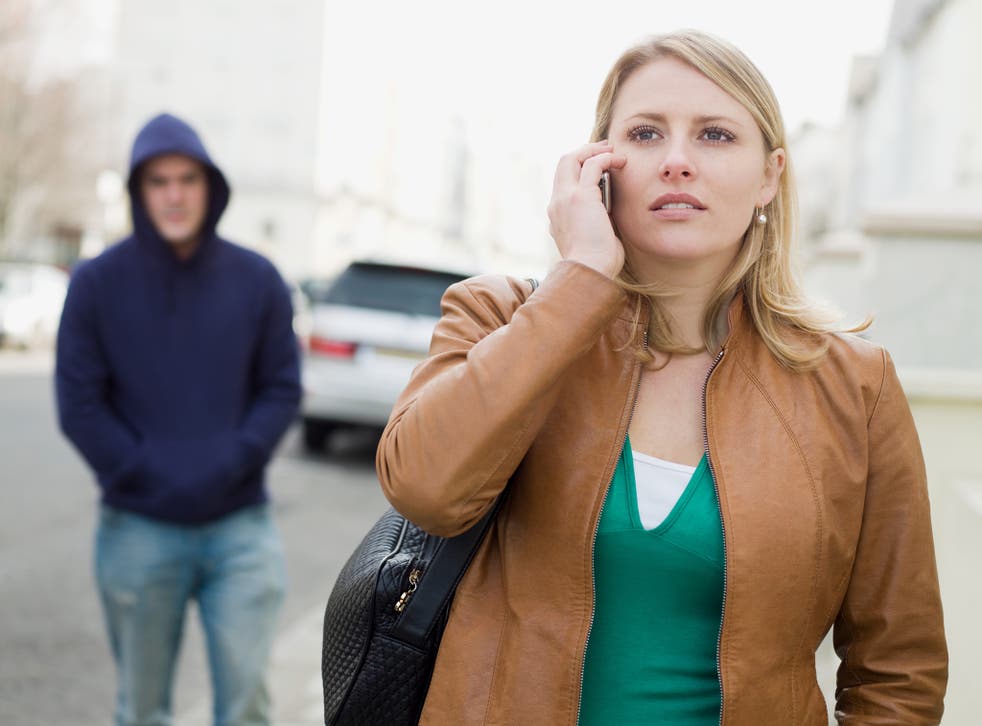 New laws designed to give extra protection to victims of stalking have come into force.
The Government is also providing new support aimed at reducing domestic and sexual violence and female genital mutilation (FGM).
Two specific criminal offences of stalking have come into force in England and Wales for the first time.
This is part of a package of new funds and measures to crack down on abuse leading into the 16 days of action that followTwo specific criminal offences of stalking have come into force in England and Wales for the first time. yesterday's UN International Day for the Elimination of Violence Against Women.
Crime Prevention Minister Jeremy Browne said: "Stalking is an appalling crime that destroys lives. The impact on victims can be devastating and we are doing all we can to make sure they have the protection they need and do not have to live in fear.
"These new offences send a clear message to offenders that stalking is a serious crime and they will be brought to justice for making others' lives a misery."
The new offences sit alongside existing ones of harassment in the Protection from Harassment Act 1997. They are designed to provide extra protection for victims, highlight the serious impact stalking can have on their lives and help bring more perpetrators to justice.
Mr Browne also announced extra support to tackle violence against women and girls. This includes a £150,000 fund for domestic homicide reviews to help local areas prevent future domestic violence tragedies, and the launch of a declaration against FGM and additional £50,000 funding to support frontline agencies tackling the problem.
One in four women in the UK will be the victim of domestic abuse in their lifetime and over the last year more than 300,000 were sexually assaulted and 60,000 raped.
Victims and Equalities Minister Helen Grant said: "Creating new stalking offences will ensure that victims of this heinous crime are better protected and will bring more offenders to justice.
"The Government's ambition is nothing less than ending all forms of violence against women and girls. But we must also ensure that if people's lives are affected by crime, the right kind of help or support is available.
"For the first time we have made sure nearly £40 million of central government funding is in place for organisations that do so much to help victims, often with so little. And we are changing the way we provide wider funding to ensure victims' services are better matched to the problems faced in local communities."
The government is also working to help victims around the world.
Lynne Featherstone, ministerial champion for tackling violence against women and girls overseas, said: "The British Government is working in over 20 countries to tackle violence against women and girls. We have already helped deliver successful programmes to respond to domestic abuse and violence in conflict, but there is still so much more to do.
"I want to use my role to ensure we challenge mindsets and allow women to live free from the threat of violence. In particular, we must all play our part to support efforts to end the horrific practice of FGM. By putting FGM on the mainstream development agenda, I want to encourage others to step in with much needed political and financial resources."
The Crown Prosecution Service (CPS) said it has produced, in association with the Association of Chief Police Officers (Acpo), a new checklist for police and prosecutors to use in cases of domestic violence.
It has also updated its guidance to prosecutors to reflect the introduction of the new stalking offences and will soon be launching new training on cyber-stalking.
The Director of Public Prosecutions, Keir Starmer, said: "Violence against women and girls is a key priority for the CPS and we have taken a number of steps to improve the prosecution of these types of offences. This includes a continued commitment to equip prosecutors with useful and relevant tools, guidance and training in order to enhance our ability to effectively prosecute people who commit these crimes.
"In domestic violence cases, we work hard to build the best case possible and it is vital that every opportunity to gather evidence is taken. We continue to improve our performance in achieving successful prosecutions of violence against women and girls, with nearly three-quarters of domestic violence prosecutions ending in a conviction last year."
The new checklist for domestic violence cases is designed to prompt police officers and prosecutors to take specific steps to promote thorough investigations, effective prosecutions and to help ensure victims receive the service they deserve.
Mr Starmer said: "We are pleased to have created this checklist with Acpo so that both police and prosecutors can work together to further improve our performance in domestic abuse cases."
Acpo lead on stalking and harassment Assistant Chief Constable Garry Shewan said: "Stalking often has a huge emotional impact on those it affects and can cause lasting damage to confidence and independence.
"The introduction of legislation that makes stalking a specific offence sends out a clear message to offenders that stalking in any form is a crime.
"The new powers of entry will allow officers to search premises for vital evidence and will assist in bringing offenders to justice."
Home Office Minister Jeremy Browne, speaking on BBC Breakfast, said: "This is a very serious problem which affects thousands of thousands of mainly women, not exclusively women, but mainly women, right across the country.
"We want to be clear about what we think about stalking, we want people to feel that they are not alone, that they are not vulnerable, that they can go to the police and we want the police to be certain that they have a specific offence which they can prosecute people for breaking."
He added: "It is the sort of offence that people can sometimes brush under the carpet, not be aware of, it has been trivialised sometimes, I think, in the past as something which is just people, mainly women, being a bit bothered but nothing to worry about too much.
"We are saying it is a serious offence, it is a specific offence, we want people to be aware of it."
PA
Register for free to continue reading
Registration is a free and easy way to support our truly independent journalism
By registering, you will also enjoy limited access to Premium articles, exclusive newsletters, commenting, and virtual events with our leading journalists
Already have an account? sign in
Register for free to continue reading
Registration is a free and easy way to support our truly independent journalism
By registering, you will also enjoy limited access to Premium articles, exclusive newsletters, commenting, and virtual events with our leading journalists
Already have an account? sign in