New laws put prostitutes at risk, claim escort agencies
Government accused of driving women on to the streets by cracking down on high-class escort agencies, reports Robert Verkaik
Tuesday 29 December 2009 01:00 GMT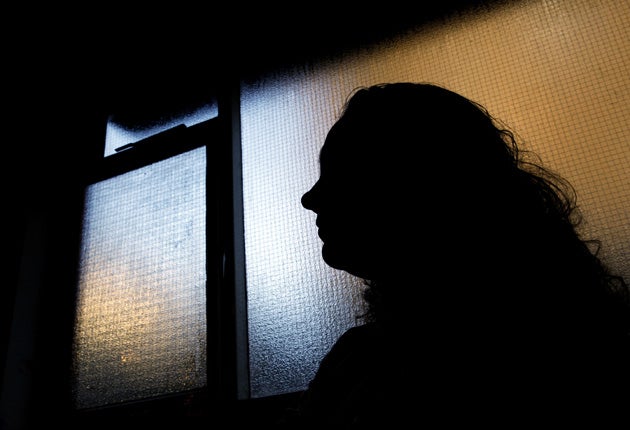 Theirs is a world away from grubby net curtains and phone box calling cards. They offer dinner dates, online credit card bookings, intelligent conversation and companionship – and perhaps an illicit rendezvous in a stylish apartment for those so minded.
But high-class escort agencies are being targeted by police in a wider clampdown on online prostitution linked to money-laundering and people trafficking. The move, supported by ministers, opens up a new front in the war against sex workers who are estimated to earn £1bn a year in untaxed revenues.
Critics of the crackdown complain that the police operations are heavy-handed and end in escorts being forced on to the streets or into brothels where they are at risk of violence and exploitation.
In the most recent case, detectives closed down an elite escort agency which worked with 30 women serving the commuter towns of Surrey.
Lorraine Morris, 28, who ran the Cloud Nine agency in Guildford, Woking and Camberley, told The Independent that she had had no problems with the police until her business was raided in October after one of the escorts had reported an assault. She claims that the inquiry quickly switched from the allegation of assault to the activities of the escort agency. Police later raided the other women's homes, forcing the agency out of business.
Ms Morris, who has young children, said: "This was a legal enterprise, there was no coercion and the girls' safety was always of paramount importance. There was absolutely no justification for targeting us when the police should have been investigating a criminal offence relating to one of the girls."
Many of the women working for Cloud Nine are students supporting themselves through college. Sienna, 26, is enrolled on a masters course in psychology. She said: "The work I do is important because it gives me the money to help me pursue an interest that I want to turn into a career. My parents have no idea what I do so I need to be very discreet. The agency provided me with a safe environment and vetted the men so that I didn't have to worry about who might be walking through the door of a hotel room."
She said that since the police closed down Cloud Nine she has been forced to sell sex in London or work from a massage parlour in Surrey.
"I feel very vulnerable because my safety is no longer being protected. I have to look out for myself. The other former Cloud Nine escorts also say the same thing – we are now very vulnerable."
Under UK law it is not an offence to work as an escort even if the arrangement is a cover for a sex transaction. Well known high-class escorts include Belle de Jour, who last month finally outed herself as Dr Brooke Magnanti, a 34-year-old research scientist who authored diaries about her life as a callgirl in London, charging hundreds of pounds a session.
Escort agencies operate in a grey area of the law where their services are lawful provided they are not profiting from prostitution. By acting as an introductions agency it is difficult to show that the business falls foul of the brothel-keeping legislation.
Police targeting of escort agencies has been tacitly supported by ministers who have ushered in tougher legislation to tackle prostitution after backing away from earlier proposals to license small brothels. New laws enacted last month now make it an offence to pay for sex from a prostitute who has been coerced by a third party. When this was first announced by the Home Office, Timothy Braine, Gloucestershire's Chief Constable and the Association of Chief Police Officers lead on prostitution and vice matters, praised the new measures, saying that "with these proposals the Government has clearly signalled its intention to bring about a sea-change in attitudes towards prostitution".
Sex workers argue that they are being penalised for the abuses suffered by a minority of women caught up with pimps and drug gangs. The English Collective of Prostitutes (ECP) claims that some of the recent prosecutions show that the Government's promise to offer more support to women who complain of abuse and violence is a hollow one.
A spokeswoman for the ECP said: "The arrest of Ms Morris and her colleagues is an outrageous example of police not having a shred of concern for women's safety, and prioritising prosecutions over protection. This is not in the public interest. It tells violent men that they can continue to get away with attacking sex workers."
She claimed that police raids and prosecutions on escort agencies are being fuelled by "proceeds of crime legislation, which awards the police up to 50 per cent of all monies recovered when women's income and assets are confiscated".
A spokeswoman for Surrey Police would say only: "Surrey Police can confirm that there are ongoing investigations relating to the matters raised and it would be inappropriate for police to provide further comment."
Courtesans: A history of high-class madams
*Courtesans in Ancient Greece, known as hetaerae, were well educated, unlike most other women. Among the best known was Aspasia, who in the 5th century BC was noted for her conversation. Admirers included Socrates.
*Harriette Wilson became a mistress aged 15 in 1801 and won a reputation as the leading Regency courtesan. Four future prime ministers and a Prince of Wales were among her conquests. Her threat to write her memoirs provoked the Duke of Wellington Arthur Wellesley's famous retort: "Publish, and be damned!"
*Catherine Walters is regarded as the last of the great Victorian courtesans; a blue plaque commemorates her in London. Lovers were rumoured to include Napoleon III and King Edward VII when he was Prince of Wales. She kept a discreet silence and died a rich woman.
*Cora Pearl started as a prostitute in London in the mid-19th century. Her beauty, intelligence and wit won her wealthy lovers. She moved to Paris where she would dance naked on a carpet of orchids and bathe in champagne. She became addicted to gambling and died poor. Her racy memoirs were discovered in 1982.
*Dr Brooke Magnanti, a research scientist, revealed this year that she was Belle de Jour, the call girl who, having turned to prostitution to fund her studies, wrote up her experiences on a blog for all to read.