New police unit will track down paedophiles on dark net
David Cameron to announce new measures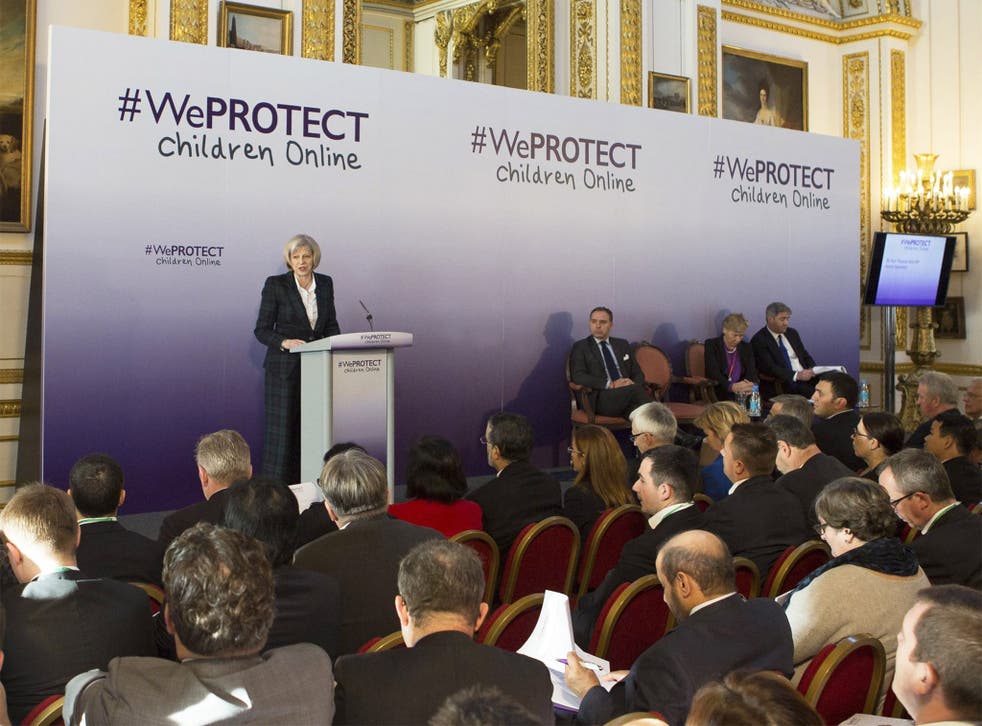 A drive to track down and arrest paedophiles who share images of sexual abuse around the world on the "dark net" will be announced today by David Cameron.
The increasingly sophisticated techniques used by abusers to encrypt pictures of children and to hide their identities are to be tackled by a new specialist unit of police and GCHQ analysts.
It will be backed by the creation of a massive database capable of storing 2.6m pictures of child abuse, making it easier for police to identify images and act on them.
Speaking at a global summit in London, the Prime Minister will say the moves will tighten the net around paedophiles, protect more children from abuse and make it more difficult to share "sickening" images.
At the summit Google, Facebook, Yahoo, Microsoft and Twitter unveil new technical solutions to block and remove online child abuse material.
Mr Cameron will say: "Every time someone chooses to view an online image or a video of a child being abused, they are choosing to participate in a horrific crime. Every single view represents that victim being abused again. They may as well be in the room with them.
"I want to build a better future for our children. The package I am announcing today is a watershed moment in reducing the volume of child abuse images online."
He will also announce that more than 30 countries have pledged to boost resources for their law enforcement agencies to track down paedophiles, backed by a £50m international Child Protection Fund to help the victims of abuse.
Theresa May, the Home Secretary, told the WePROTECT Children Online summit yesterday that the so-called snoopers' charter legislation could have helped police to catch more online paedophiles. Conservative plans to require internet companies to hold details of phone calls and texts – but not their contents – as well as web visits were dropped in the face of Liberal Democrat opposition.
Ms May said: "There are still gaps in our law enforcement and intelligence agencies' capabilities.
"This means those agencies may, for example, still struggle to identify those who have been accessing servers hosting illegal images of child sexual abuse."
The summit is being attended by representatives from more than 50 countries, 23 technology companies and nine non-governmental organisations.
Register for free to continue reading
Registration is a free and easy way to support our truly independent journalism
By registering, you will also enjoy limited access to Premium articles, exclusive newsletters, commenting, and virtual events with our leading journalists
Already have an account? sign in