NHS failings 'forcing police to respond to mental health incidents rather than crimes', report finds
Police 'picking up the pieces of a broken mental health system', inspection finds 
Lizzie Dearden
Home Affairs Correspondent
Tuesday 27 November 2018 01:01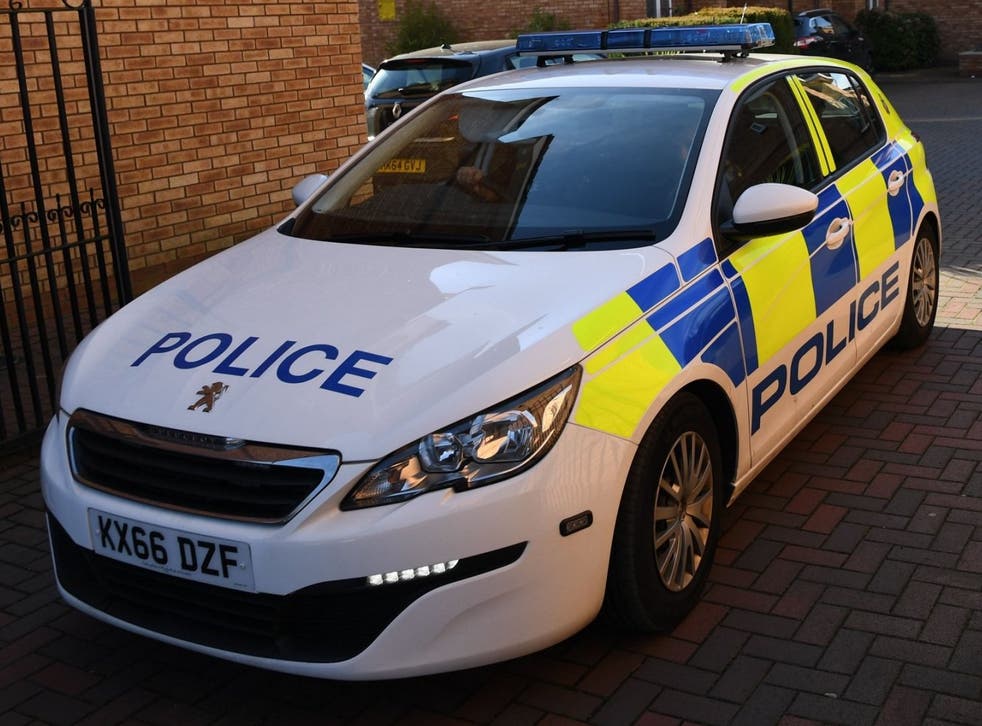 Criminal investigations are being hampered as police are forced to deal with tens of thousands of mental health incidents that should be handled by the NHS, a report has found.
Forces already stretched by rising violent crime and terrorism are being left to "pick up the pieces" of a broken system, HM Inspectorate of Constabulary (HMICFRS) said.
A damning report sent directly to health secretary Matt Hancock said a lack of prevention work was letting vulnerable people spiral into crisis – and putting an "intolerable burden" on police.
Officers are being called to suicide attempts, self-harming incidents and public disturbances involving seriously ill patients. Some call 999 themselves.
The latest report warned that officers were being forced to keep vulnerable people in cells and police cars for their own safety. Police were also said to be taking patients to hospital because there are no ambulances available, and waiting with them for hours until a secure mental health place is found.
GPs and social care teams are also "transferring their risk and shunting their demand" by calling police to conduct safety checks outside their office hours, the report said.
The document called for "a radical rethink and a longer-term solution to what has become a national crisis", in the wake of cuts driving the loss of 20,000 police officers across England and Wales since 2010.
Inspector Zoë Billingham said police were answering mental health calls at the expense of "ordinary crimes".
Government pledge to end mental health treatment gap by 2020 will actually take a 'generation' to achieve, health secretary admits
She said: "We are seeing forces rightly seeing mental health as a priority that they must attend, because people are in immediate danger.
"As result we are seeing forces attending less of other crimes … there will be consequences in other parts of policing as a result of demand which ought to be dealt with either by prevention or by specialist experts."
The Chief Constable of Lancashire Police recently said his officers were spending 20,000 response hours on mental health each month – 29 per cent of the total.
Andy Rhodes said "massive cuts" had been made to public services, and the number of people threatening to harm themselves was preventing officers responding to crimes such as shoplifting.
Ms Billingham said the last four years had seen a "significant reduction in the availability of mental health nurses" nationwide.
"All too often, the system is failing people when they most need help," she added. "Other services need to stop relying on the 24/7 availability of the police. The police should be the last resort, not the first port of call."
Each mental health-related incident can require multiple officers for several hours, with rules making them wait with those under the influence of drink or drugs until they are sober enough to be assessed.
Some forces report that up to 40 per cent of their overall demand comes from mental health-related incidents rather than crime. Statistics show calls peak at around 4pm on weekdays – when other public services clock off.
"People don't just have mental health crises on weekdays, in office hours, but that is what the system is geared to cope for," said Sir Thomas Winsor, HM chief inspector of constabulary.
He said that although research shows 80 per cent of adults suffering from mental ill health began that journey as children, a "crisis" in child and adolescent mental health services means they are not getting the help they need.
"It will store up problems that are massively expensive in human cost as well as financial terms for the future," Sir Thomas warned.
"It is one of the more significant and egregious false economies that our state is guilty of."
HMICFRS said police were being used as the "service of default" by other public services even thought they were not able to respond appropriately in all cases.
Inspectors praised the compassion shown by officers but said police cars and cells were not appropriate places to hold patients, and the distressing experience left some feeling criminalised.
All 43 police forces in England and Wales are operating a form of triage, with some sending out mental health nurses on patrols or stationing them in control rooms.
Ms Billingham said efforts in some areas were reducing the number of people being detained under the Mental Health Act, but they had not been properly assessed.
"Police are stepping in where there is no other provision and it means those who are most vulnerable don't get the service they deserve," she added. "We heard repeatedly from officers and staff about the emotional toll this places on them."
Research commissioned by HMICFRS showed that only 2 per cent of the British public believed it was the responsibility of police to respond to mental health calls, while 70 per cent said it should be down to the NHS.
But figures show that police vehicles are being used for more than half of journeys taking patients to a "place of safety", totalling more than 12,000 transfers in a year.
In London, police receive a call about a mental health concern once every four minutes and send an officer to respond to a mental health call every 12 minutes.
UK news in pictures

Show all 50
The top five individual repeat callers to the Metropolitan Police all have mental health problems and called the force a combined total of 8,655 times last year, costing £70,000 just to answer them.
HMICFRS made recommendations included the formulation of a new nationally accepted definition of mental ill-health, an evaluation of triage services, a review of police mental health training programmes and a "fundamental review" by the Department of Health.
Chief Constable Mark Collins, the National Police Chiefs' Council lead for mental health and policing, said forces would work closely with the NHS and partners to implement the recommendations.
Matthew Scott, the Association of Police and Crime Commissioners lead for mental health, said the public "would much rather the police focused on tackling crime and anti-social behaviour in their local neighbourhoods".
Louise Haigh, Labour's shadow policing minister, said: "The government's underfunding of mental health services is a national scandal and passing the buck to our overstretched police officers is exacerbating the crisis in policing.
"It is frankly shocking that the police are often the only people who someone experiencing a mental health crisis can turn to.
"Nearly a decade of brutal austerity has torn at the fabric of our society and the most vulnerable are being failed."
A government spokesperson said the NHS had helped reduce the use of police custody as a place of safety by 95 per cent since 2011/12.
"We are investing £2bn in mental health services, including mental health liaison in A&E departments, and community crisis services, and NHS England will be shortly be setting out its proposals to improve all mental health services," a statement said.
"Police officers do an excellent job protecting those facing mental health problems."