Nikolay Glushkov: Mystery killer murdered Putin critic at London home and staged it to look like suicide
Russian exile was strangled days after the Salisbury nerve agent attack in 2018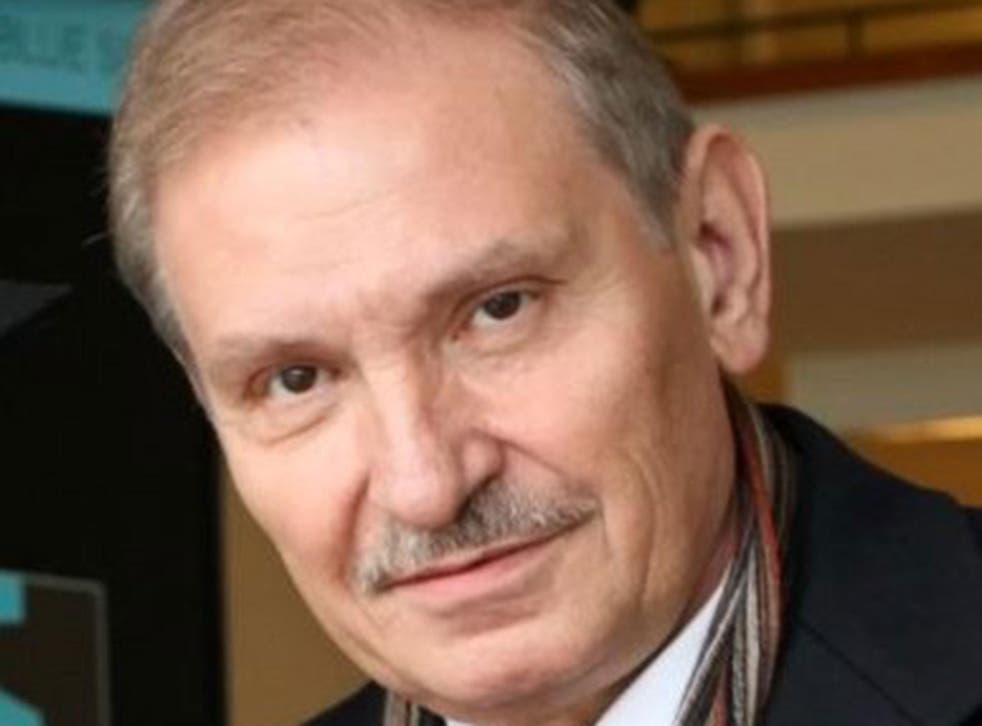 A Russian exile was strangled by a mystery killer who attempted to make the murder look like suicide, just days after the Salisbury poisonings.
Kremlin critic Nikolay Glushkov, 68, was found dead at his London home on 12 March 2018.
An inquest hearing on Friday heard that paramedics immediately raised concerns that he had been murdered because of the way suicide paraphernalia appeared to be deliberately placed.
A post-mortem examination concluded that Mr Glushkov "died at the hands of a third party, due to compression of the neck, followed by the staging of a scene".
Chinyere Inyama, the senior coroner for West London, gave a medical cause of death as compression to the neck and added: "From all the documentation, all the evidence gathered, Nikolay Glushkov died from an unlawful killing."
Read more:
Evidence heard raised the possibility of a professional killing, after experts found that Mr Glushkov was "rapidly incapacitated" within seconds and had no injuries suggesting violent struggle.
Police are still appealing for information to find the murderer and have made no arrests, or interviewed any suspects, in the three years since Mr Glushkov's death.
The Metropolitan Police are appealing for people who were in the area around his home in New Malden, south-west London, to recall anything unusual or suspicious, including sightings of a black Volkswagen van that has not been traced.
In a statement to the inquest, Mr Glushkov's daughter said she and her father's partner, Denis Trushin, turned up at his home at around 10pm because he had failed to get in touch with her since the previous evening.
Natalia Glushkova said she saw her father lying on the floor and found him to be cold to the touch after checking if he was breathing.
"His watch and religious cross were on the bedside table," she added. "He only ever removed his watch and cross when he went to sleep or to take a shower."
Police investigate Nikolai Glushkov's mysterious death at his London home
Paramedic Dominic Biel described the scene as "suspicious" and recalled how Mr Trushin said: "Don't touch anything until the police come here - someone's killed him."
A pathology report summarised to the court said Mr Glushkov's injuries "could be consistent with a neck-hold, applied from behind, and the assailant being behind the victim".
It added: "There is a lack of injuries to suggest prolonged grappling or restraint with the third party, and a lack of injuries of a defensive nature to the upper limbs.
"This would suggest the victim had been rapidly incapacitated - garroted sleeper holds are known to cause unconsciousness within seconds."
A police report, also summarised at the hearing, said the findings "indicated that the deceased had fatal pressure applied to his neck, and a staged scene was set up to simulate a case of suicidal hanging".
The inquest heard that bruising to the victim's neck "was not explained by the ligature mark".
Mr Glushkov fled Russia after being accused of fraud during his time as deputy director of the Russian airline Aeroflot, and was friends with exiled Russian oligarch Boris Berezovsky who died himself in 2013.
The murder came almost exactly a week after former Russian double agent Sergei Skripal and his daughter were poisoned with a nerve agent in Salisbury.
Skripal attack aftermath – in pictures

Show all 15
At the time, they were in a critical condition in hospital amid an escalating diplomatic row with the Kremlin, which denied involvement despite British authorities naming two Russian agents as responsible.
Mr Glushkov, who had two children, was due to attend a commercial court hearing on the day he was found dead but did not arrive, sparking concerns among friends.
He was a close friend of exiled Russian oligarch Mr Berezovsky, who was himself a friend of murdered spy Alexander Litvinenko.
Mr Berezovsky was found hanged in the bathroom of his Berkshire home in 2013.
Police said a post-mortem showed no sign of a violent struggle, and an inquest recorded an open verdict after hearing conflicting evidence.
Mr Glushkov worked for Mr Berezovsky's LogoVaz car company in Russia, before becoming the first deputy general director for Russia's flag carrier Aeroflot in the late 1990s.
He served a five-year term for money laundering and fraud in Russia, then fled the country after being handed a two-year suspended sentence for fraud in 2006.
In 2017, he was sentenced to eight years imprisonment and a 1 million ruble fine in absentia for allegedly defrauding Aeroflot – a case that continued at the time of his death.
His LinkedIn page listed him as a "private consultant" in financial services since 2011.
Police described Mr Glushkov as a "retired financial director" and said he had lived in the home in Clarence Avenue for two years.
The inquiry is being led by the Metropolitan Police Counter-Terrorism Command, which has not made any arrests despite contacting over 1,800 witnesses, reviewing 200 hours of CCTV footage and collecting 1,200 pieces of evidence.
Investigators are appealing for information on a black Volkswagen van that was seen in and around Clarence Avenue on the evening of 11 March 2018, the day before Mr Glushkov was found dead.
Neither the vehicle nor the driver have been traced despite public appeals, and it remains an "important line of enquiry".
Anyone with information is asked to call 0800 789 321 quoting Operation Bulblet, or call Crimestoppers anonymously on 0800 555 111.
Additional reporting by PA
Register for free to continue reading
Registration is a free and easy way to support our truly independent journalism
By registering, you will also enjoy limited access to Premium articles, exclusive newsletters, commenting, and virtual events with our leading journalists
Already have an account? sign in