Northern Ireland authorities refuse to reveal details of paedophile with links to former government adviser on national security grounds
FOI request refused as alleged victim links Morris Fraser to abuse at Kincora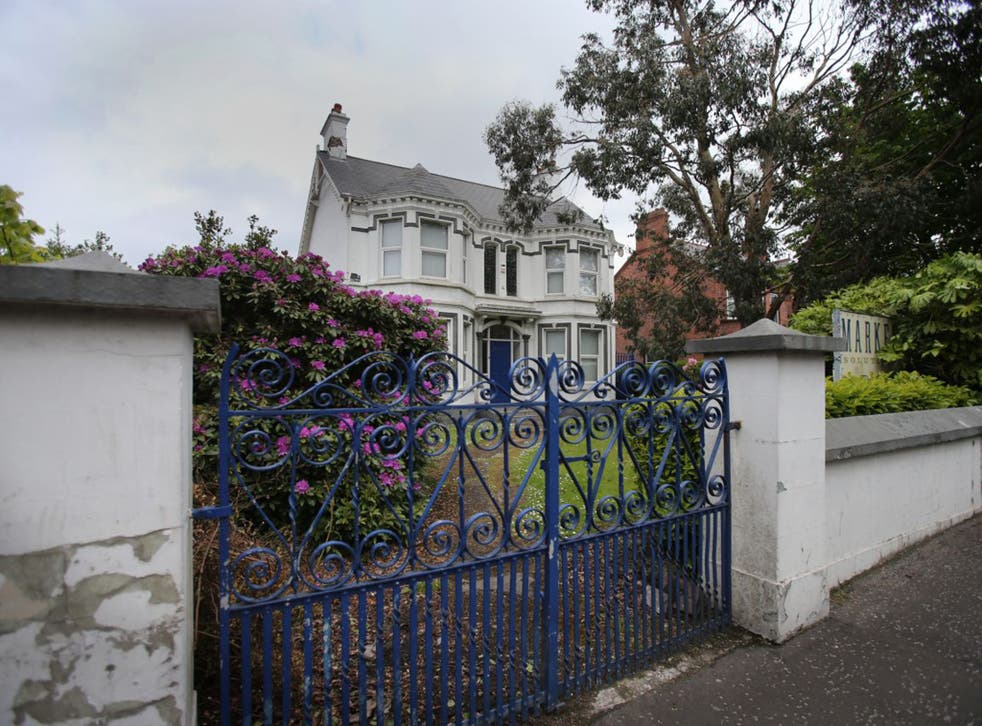 Authorities in Northern Ireland are refusing to reveal what they know about a notorious convicted paedophile with close links to a former government adviser on the grounds of "national security", despite official assurances that two major inquiries will uncover the truth about an alleged child sex-abuse ring involving leading members of the establishment.
The Police Service of Northern Ireland (PSNI) will not say if it holds information on Dr Morris Fraser, a convicted paedophile, following a Freedom of Information request.
The revelation is likely to fuel suspicions that there was official collusion, for political and security ends, surrounding the abuse of boys at, for example, the Kincora Boys' Home in Belfast in the 1970s. The abuse continued for years, despite several people alerting the authorities.
Speaking to The Independent on Sunday, a former boy at Kincora alleged for the first time that he was abused by Fraser, who had extensive links to like-minded groups in England and was close to an adviser to Margaret Thatcher. This is likely to be seized upon by campaigners who insist that there was a link between abuse at Kincora and in England, and cited as further evidence for the need for the inquiries to be merged.
Now two former British Army officers, who tried to expose the abuse at the care home, have expressed their disquiet at the PSNI decision to refuse to reveal what it knew about Fraser.
When asked what information the police held on Fraser, following convictions in London and the US for child sexual abuse in the early 1970s, the PSNI said that it could "neither confirm nor deny that it holds the information" and cited, alongside privacy and prejudicial disclosure issues, "Section 23(5) – Information supplied by, or concerning, certain security bodies (national security)".
Until now it was assumed that Fraser's dealings with the security forces were limited to those required by his research into the effects of political violence on the young.
Captain Colin Wallace, a former British Army psychological operations officer, tried to expose an alleged paedophile ring involving loyalist paramilitaries and politicians in the 1970s, which included him authoring an army memo naming alleged abusers in 1973.
He remembers Fraser attending his offices at British Army headquarters in Thiepval Barracks, Lisburn, around that year. He told the IoS: "I can remember he came on a tour of our offices. He brought a foreign individual with him and discussed inter-community conflict. Afterwards, I recall one of my bosses telling me that if Fraser requested any Army assistance or facilities in future, not to agree to it.
"One of my colleagues, an Army major, added Fraser's name to a document which I had compiled for the press about [the Ulster loyalist group] Tara and Kincora. This gives a strong indication that Army intelligence were well aware of who he was and what he was really getting up to at that time."
Fraser had graduated from Queen's University, Belfast, and became a child psychiatrist at the Royal Hospital for Sick Children in Belfast in the late 1960s. He became a senior consultant in child psychiatry at the Royal Victoria Hospital just as the Troubles erupted in 1969. He was convicted in London in 1972 of abusing a 13-year-old boy from Belfast.
However, the General Medical Council allowed Fraser to continue practising, provided he did not treat children. Fraser continued to practise even after being convicted in New York in 1974 of several counts of sodomy on children.
Fraser built close links with the late Peter Righton, another convicted paedophile, who was once a close adviser to Mrs Thatcher on children's homes. In 1988, Fraser co-founded the Azimuth Trust, which gave sailing holidays to dozens of vulnerable boys in Devon and Cornwall. In 1993, he was convicted for possession of child pornography.
Last week the Independent Inquiry into Child Sexual Abuse, set up by the Government to look at allegations of child abuse by leading figures and an institutional cover-up in England and Wales, confirmed that the Official Secrets Act would be waived to allow those who had signed it to give evidence, and the Attorney General's office has confirmed that the same will apply to the parallel Historical Institutional Abuse (HIA) inquiry in Northern Ireland.
Captain Wallace told the IoS: "Despite the recent assurances by ministers, it would appear that the PSNI is now using national security as a reason for not disclosing information about possible child sex abusers. This indicates that nothing has changed and that the legislation is still being misused to cover up such allegations. But even at its lowest, this looks like extraordinarily bad PR, at a time when the Government is supposed to be giving victims confidence in its desire to get to the bottom of the allegations of abuse.
"Even if this is a catch-all piece of official defensiveness, how are we meant to be reassured by a knee-jerk resort to 'national security'?"
Another former British Army officer, Brian Gemmell, who said he tried to blow the whistle to his intelligence bosses in 1975, said: "This is a very dangerous conflict of interest with the 'waiver' the Government has offered people like myself and Colin Wallace and others who have signed the Official Secrets Act. It's a ridiculous contradiction. It amounts to a whitewash."
Captain Wallace said the Official Secrets Act waiver was fine as far as it went, but he asked: "What about all those intelligence officers and others who are not now resident in Northern Ireland, but who were aware of abuse allegations in the 1970s? I am unaware of any mechanism that will guarantee the HIA will be able to identify them and/or compel them – or related documents – to appear before that inquiry.
"For example, Captain Gemmell's intelligence report to MI5 in 1975 about Kincora should now be in the possession of the HIA if the Government really wants to demonstrate its determination to get to the truth."
Fraser had not previously been linked to Kincora, the home run by three men who were eventually convicted over the abuse there, but a former Kincora resident has now revealed that he was abused by Fraser during counselling at the doctor's medical offices in Belfast's Royal Hospital in the early 1970s.
Richard Kerr, who has alleged he was trafficked from Belfast to Westminster to be abused by politicians and others, said: "I was 13. Morris abused me, in his office, two or three times on those visits. I will never forget that face. That black hair. I have never forgotten it. He was in contact with children's homes all over Belfast.
"He had very important people above him and that's why we were all scared. He was a child abuser, simple as that. He had influence; he had a lot of influence. I mean, he was a doctor, he was a psychiatrist.
"Complaints were being made, being brushed under the carpet like they always were back then. And it made us all feel like, if we say anything we're going to get into trouble."
Register for free to continue reading
Registration is a free and easy way to support our truly independent journalism
By registering, you will also enjoy limited access to Premium articles, exclusive newsletters, commenting, and virtual events with our leading journalists
Already have an account? sign in