Northern Ireland's police 'colluded with loyalists to cover up Catholic murders'
Book draws on newly declassified documentation to reveal extent of involvement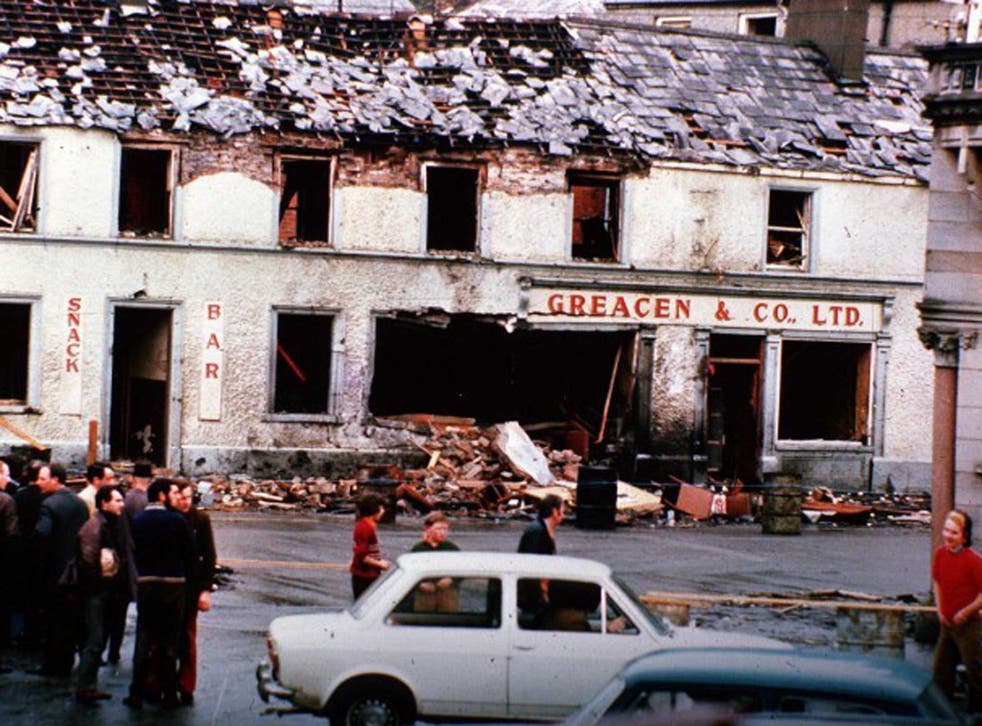 Compelling evidence of large scale collusion between police and loyalist assassins in Northern Ireland is detailed in a new book about the Troubles which claims that more than 100 murders of Catholics involved members of the security forces.
It describes a number of documented cases where police and local soldiers took part in shootings and bombings which claimed the lives of Catholics. In other cases, murders by loyalists in the 1970s were "inexplicably" not properly investigated.
The book, Lethal Allies, draws on unpublished official documents in which detectives revisited cases from the 1970s. The investigators repeatedly say they found strong evidence of collusion in killings.
In one damning passage, police investigators urge "honest disclosure about these shocking, shameful and disgraceful crimes", declaring that "families have received no justice to date". The book is written by Anne Cadwallader, a veteran journalist and researcher at the Pat Finucane Centre, an organisation heavily critical of behaviour by the security forces. It draws on state and security force documents declassified in recent times.
Its strongest evidence is drawn from the Centre's access to dozens of detailed reports given to families by the Historical Enquiries Team (HET), a "cold case" unit of the Police Service of Northern Ireland.
The organisation was until recently headed by the former Metropolitan Police commander Dave Cox.
In a striking conclusion, the HET says: "It is difficult to believe that such widespread evidence of collusion was not a significant concern at the highest levels of the security forces and government. It may be that there was apprehension about confirming the suspicions of collusion and involvement, particularly of RUC personnel."
One internal military document quoted estimates between 5 and 15 per cent of members of the Ulster Defence Regiment, a locally recruited force under army control, were also members of loyalist groups, some of which were involved in many murders.
The HET, which has employed hundreds of former police officers from Northern Ireland and Britain, has provided families with hundreds of reports into murders. Allegations of collusion in rural areas where both the IRA and loyalists were active were often made in the 1970s, most notably by the crusading Catholic priest Father Denis Faul, but his claims were largely officially denied. The book substantiates many of his claims.
A number of members of the Royal Ulster Constabulary and the Ulster Defence Regiment, both since disbanded, were convicted on murder and other charges in the 1970s. But the HET reports point to repeated instances when other members of the security forces were not prosecuted, and where opportunities to gather evidence were ignored. One murder investigation is described as "shambolic", while many police actions are described as inexplicable.
In one case a man convicted of killing a Catholic was described in court as a cheese processor. Police did not reveal that he was a serving member of the RUC reserve, and a reference to this fact was removed from court files. At his trial, police gave mitigating evidence on his behalf, saying he bitterly regretted the murder, which he had carried out together with other members of the security forces. Impressed by this, and unaware that the defendant had dual membership of the RUC and the UVF, the judge handed down a lighter sentence.
According to the HET: "The fact a defendant was working as a police officer while committing terrorist-related murders would undoubtedly have been a factor for consideration. Any decision to withhold this information from the court is an extraordinary matter."
The HET did not examine the 1974 Dublin and Monaghan bombings which killed 30 people in attacks where collusion has been alleged.
The critical HET reports will be cited by Sinn Fein and other critics of the security forces in support of their contention that the police and army employed "dirty tricks" during the Troubles. In recent years the PSNI has replaced the RUC, and things have changed so much that Sinn Fein formally supports the PSNI and appoints members to the Policing Board which supervises it.
Nonetheless, revelation of the HET's conclusions that collusion was so widespread and so sinister will come as an embarrassment to the authorities, and to political figures who make a point of praising the role of the police and military during a time while the IRA was responsible for many killings.
According to Ms Cadwallader: "There was systemic collusion in the 1970s, and at different times it went to different levels. I think there must have been somebody trying to push Northern Ireland over the edge of the abyss. If there had been a virtual civil war I think that would have suited some people in London."
Cold case: The killing that went uninvestigated
One of the many cases examined is that of Colm McCartney, a cousin of the Nobel laureate Seamus Heaney. He and a friend were shot dead by men in military uniform at a fake checkpoint in 1975, weeks after a similar shooting. The two were shot with weapons which were later used to kill three other Catholics.
The Historical Enquiries Team said the original police investigation into the killings "barely existed", describing as "inexplicable" the police's failure to interview eye-witnesses to the incident.
It added that because of this and other behaviour, it was unable to rebut or allay Catholic suspicions that investigations were not rigorously conducted in a deliberate effort to conceal security force involvement.
The report concluded: "The HET review has uncovered disturbing omissions and the lack of any structured investigative strategy. Indisputable evidence of security forces' involvement with loyalist paramilitaries in one case, followed by significant evidence of further co-operation just weeks later, should have rung alarm bells all the way to the top of government. Nothing was done; the murderous cycle continued."
Register for free to continue reading
Registration is a free and easy way to support our truly independent journalism
By registering, you will also enjoy limited access to Premium articles, exclusive newsletters, commenting, and virtual events with our leading journalists
Already have an account? sign in