Norwich residents cover Romanian shop window in supportive notes after it was smashed by 'racist' vandals
'Maybe it's to do with the referendum, with all the East Europeans'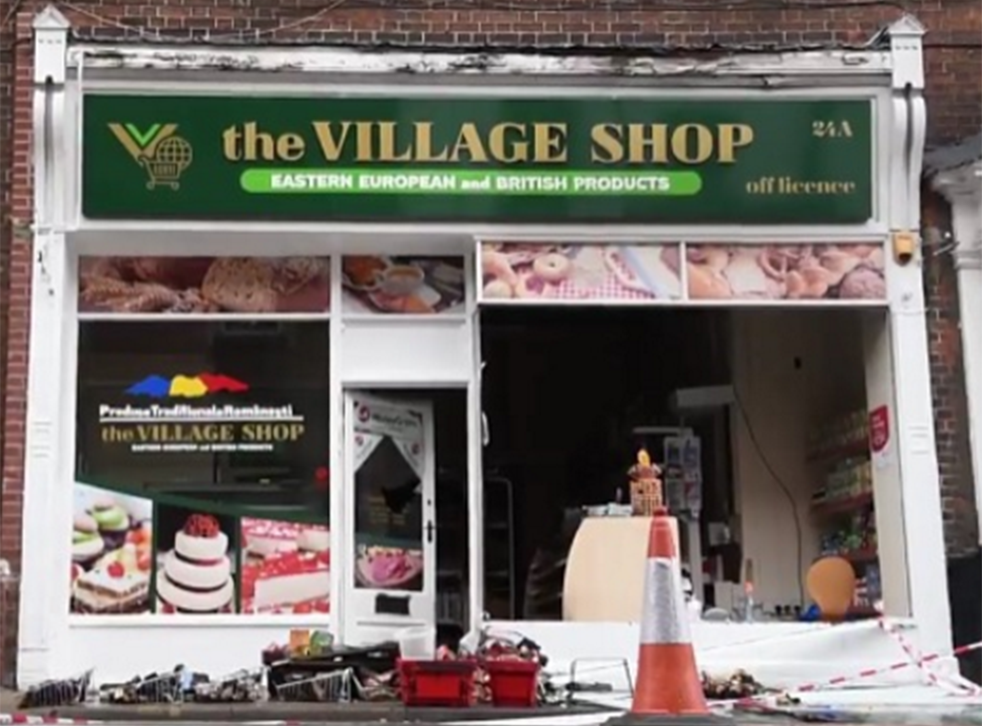 People in Norwich have responded to the smashing-up and petrol-bombing of Romanian shop by 'racist' vandals by plastering the window with messages of support.
The owner, Maria Purgea, was asleep upstairs above the shop when the vandals first threw a brick through a window.
At the time of the incident, more than 1,000 people were attending an anti-Brexit demonstration outside City Hall.
Police are treating the attack as deliberate and have not ruled out the possibility of it being a racially motivated crime.
A JustGiving page has been set up to raise money to help the shop, which sells both Eastern European and British food, repair the damage and replenish its stock.
Nearly £30,000 has been raised vastly outstripping the initial goal of £500.
With her daughter acting as an interpreter, Ms Purgea said: "We put everything here, our soul, our money, everything into this shop and I was shocked and upset.
"Maybe it's to do with the referendum, with all the East Europeans – and our shop is East European, mostly Romanian."
Ms Purgea's daughter Andrea Abraham, 23, told the Eastern Daily Press: "I am so pleased. It's not about the money, but about the kindness. People are showing support and that's really nice.
"I just want to thank them and I hope whoever did this to us sees the support we have.
"When we open again we want to do free cakes for all the people who have donated. We would use the money to redo the shop and give what's left to charity."
There will be a 'Love bombing' rally of support on Wednesday 13 in nearby Anglia Square as a show of support for the shop staff and owner .
Brexit protest: Thousands march in London

Show all 12
While the Metropolitan Police have reported a 50 per cent rise in hate crime since Brexit, Norfolk Police say they haven't seen an increase.
Detective Inspector Chris Burgess of Norwich CID, said: "We are aware of suggestions this may have been a racially motivated incident and whilst there is currently no information to suggest this to be the case we will of course keep an open mind.
"We are treating this as a deliberate ignition, an arson, at this stage and the investigation is ongoing."
Register for free to continue reading
Registration is a free and easy way to support our truly independent journalism
By registering, you will also enjoy limited access to Premium articles, exclusive newsletters, commenting, and virtual events with our leading journalists
Already have an account? sign in